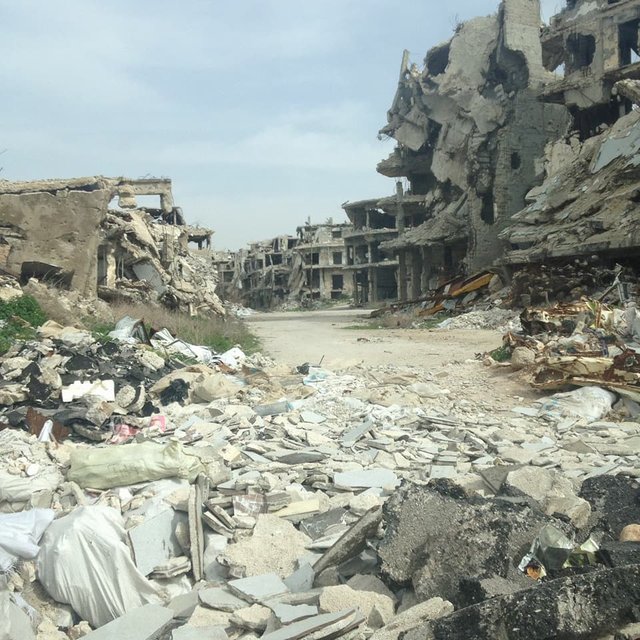 Destruction as far as the eye can see in Wadi Al Sayih in Homs, Syria.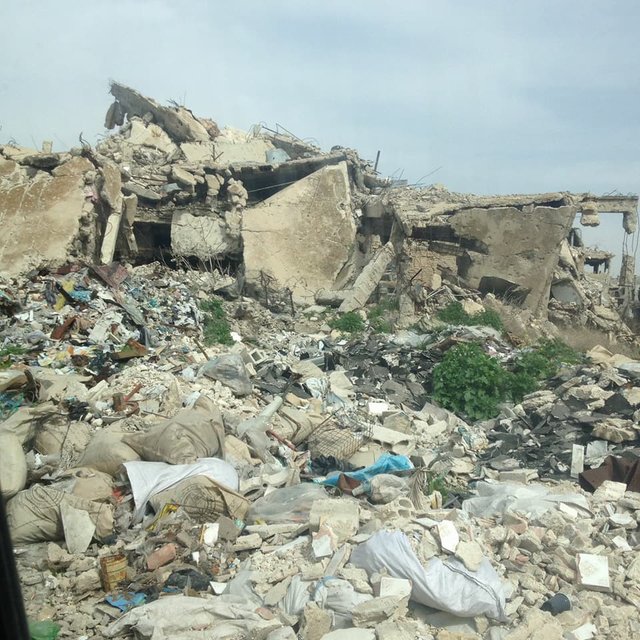 Homes destroyed, lives lost, an abundance of death, destruction...and for what? This is what the foreign nations that had Syria's demise in mind want to see.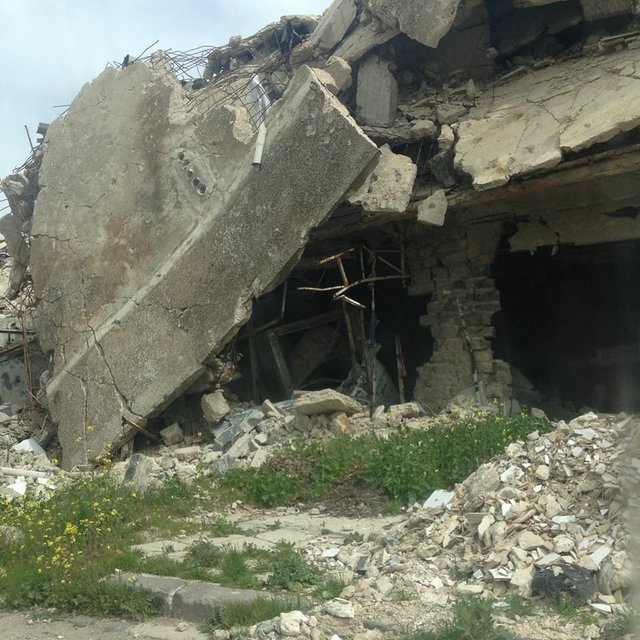 Entire buildings reduced to rubble. One of those buildings housed my aunt, her children, and her in laws. They have all had to move to the villages 30 minutes away and start new lives.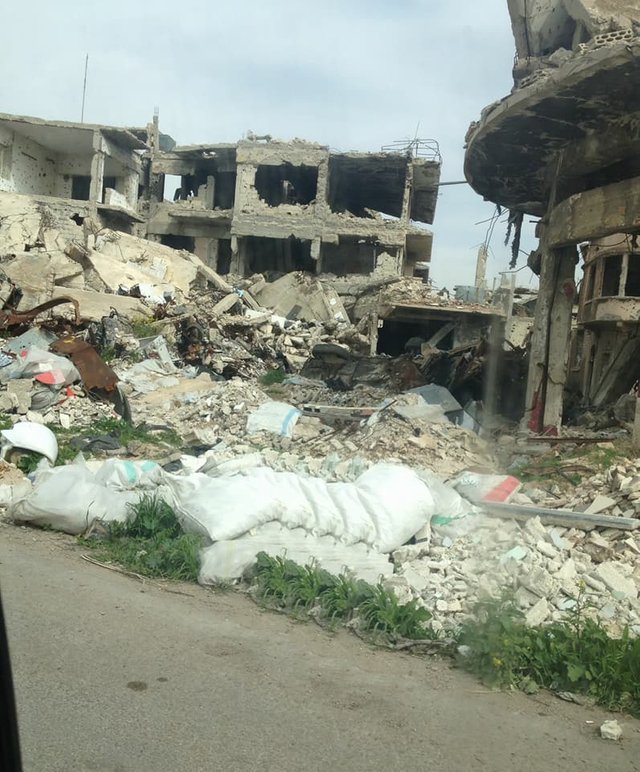 Syrians want to return to a life of peace, they want to go on living just like anyone else. Why has the US and their allies tried to take that human right from them? We all know war is profitable. This war was carefully planned and executed by foreign nations.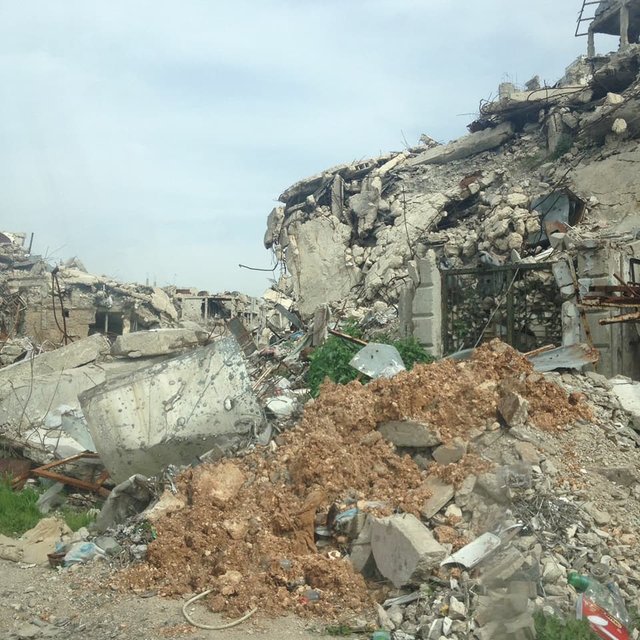 All pictures were taken by my mother on 3//2018 and sent to me. 
For more information on this war you can read my articles at The Rabbit Hole.