This has been a common question and I hope you find the below steps helpful to uploading or embedding a picture to your Steemit Blog Posts: 
Step 1: Create a Blog Post (also known as Submit a Story)

Step 2: Click Editor in text box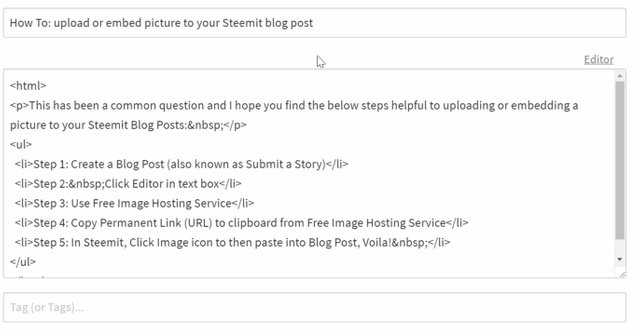 Step 3: Use Free Image Hosting Service     
There are multiple options available, all for free (quickly refuse if they request payments!), some are of my personal favorites in no particular order (all have similar features): · 

Step 4: Copy Permanent Link (URL) to clipboard from Free Image Hosting Service after clicking Choose File -> Upload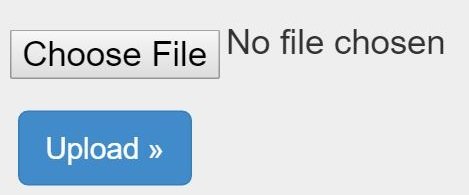 Step 5: In Steemit, Click Image icon to then paste into Blog Post, Voila!   

I hope that helps! Please add anything else I am missing to the comments section.