#347 - Flower shots.
Here we have a tiny bee, as if it was sleeping as it curls its body on the tiny red flower. But it was not sleeping, it is grinding as part of its task to gather pollen.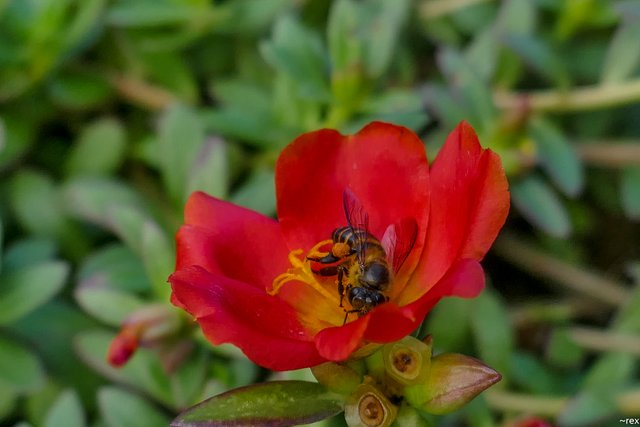 Here is another flower, a member of daisy family.
Both shots taken in someone's family garden along the way of our trek in Rizal, Philippines.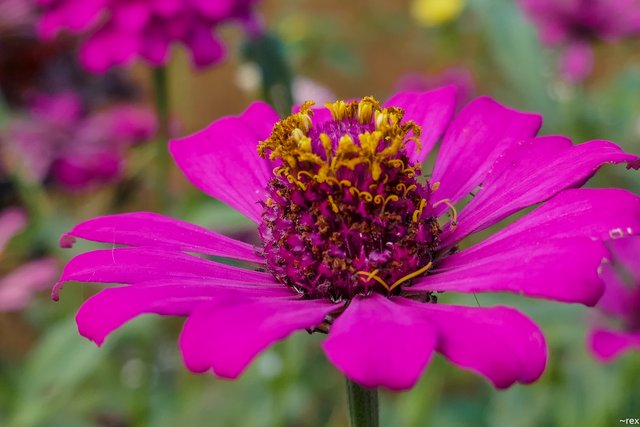 Image/s were shot using SBD paid Panasonic Lumix ZS110. ~rex