First post
Hi guys! My name is Ricardo Silva. I´m a brazilian graphic designer based in Taubaté, São Paulo, and I am very happy to make my first post on Steemit. After knew this new platform I thought it could be a perfect place to share information, opinions, thoughts, tips, art and of course, meet new people. The payments push us to write good stories and Steemit is just starting.
My first post is about some design exercises using the Adobe Photoshop. Everybody knows it is a fantastic tool. I use not only for jobs, but also to keep my skills updated by creating some "funny-photomix" that yield some smiles and likes. It´s kind of funny tributes, without political, social or religious messages, using people that changed the way we see the world or who are just making momentary noise.
For example, right bellow you can see Messi and me (I´m on the right ok?):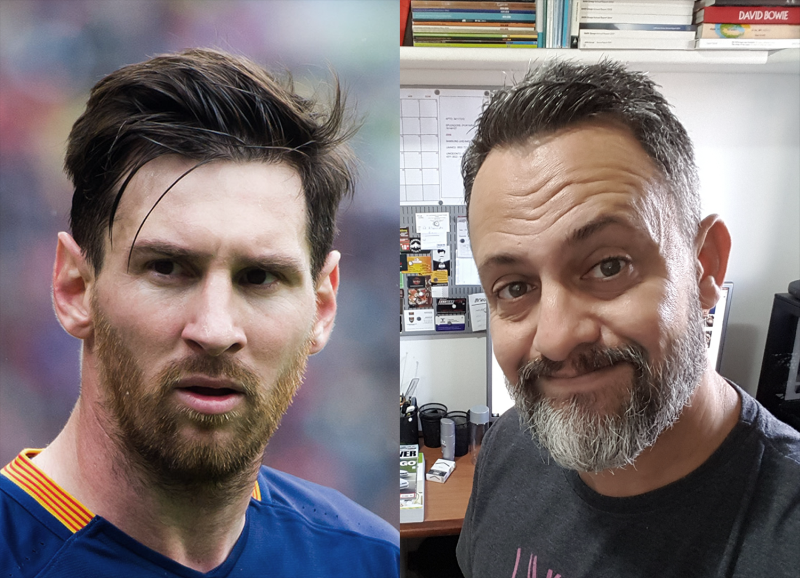 After some layers, I introduce you to ... well ... the "Me-Messi"?
What you think? I hope you like it, there's a lot more.
Be always welcome to my page. It will be an honor … and also could be quite funny!
Cheers.
Follow me: @ricardolvsilva
Original content used in this exercise was taken from:
http://www.independent.co.uk/sport/football/european/lionel-messi-barcelona-jail-tax-fraud-a7128836.html
https://goldengoal10.wordpress.com/2013/12/05/adidas-meet-brazuca-the-official-ball-of-the-world-cup/
Lionel Messi
https://messi.com/