---
Reindeer don't fly but they do sometimes have red noses!
Here are some interesting facts about these animals:
Reindeer or in North America called 'caribou' are the only species in which the females also grow antlers in order to defend food in small patches of cleared snow.
In colder climates the increase in blood flow in the nose will help keep the nose's surface warm, so that the air gets warm too before it gets to their lungs.
Golden eagles are the leading predator of caribou calves in the late spring and fall.
Caribou migrate over 3,000 miles in a year, more than any other land mammal.
Some subspecies have knees that make a clicking noise when they walk so the animals can stay together.
---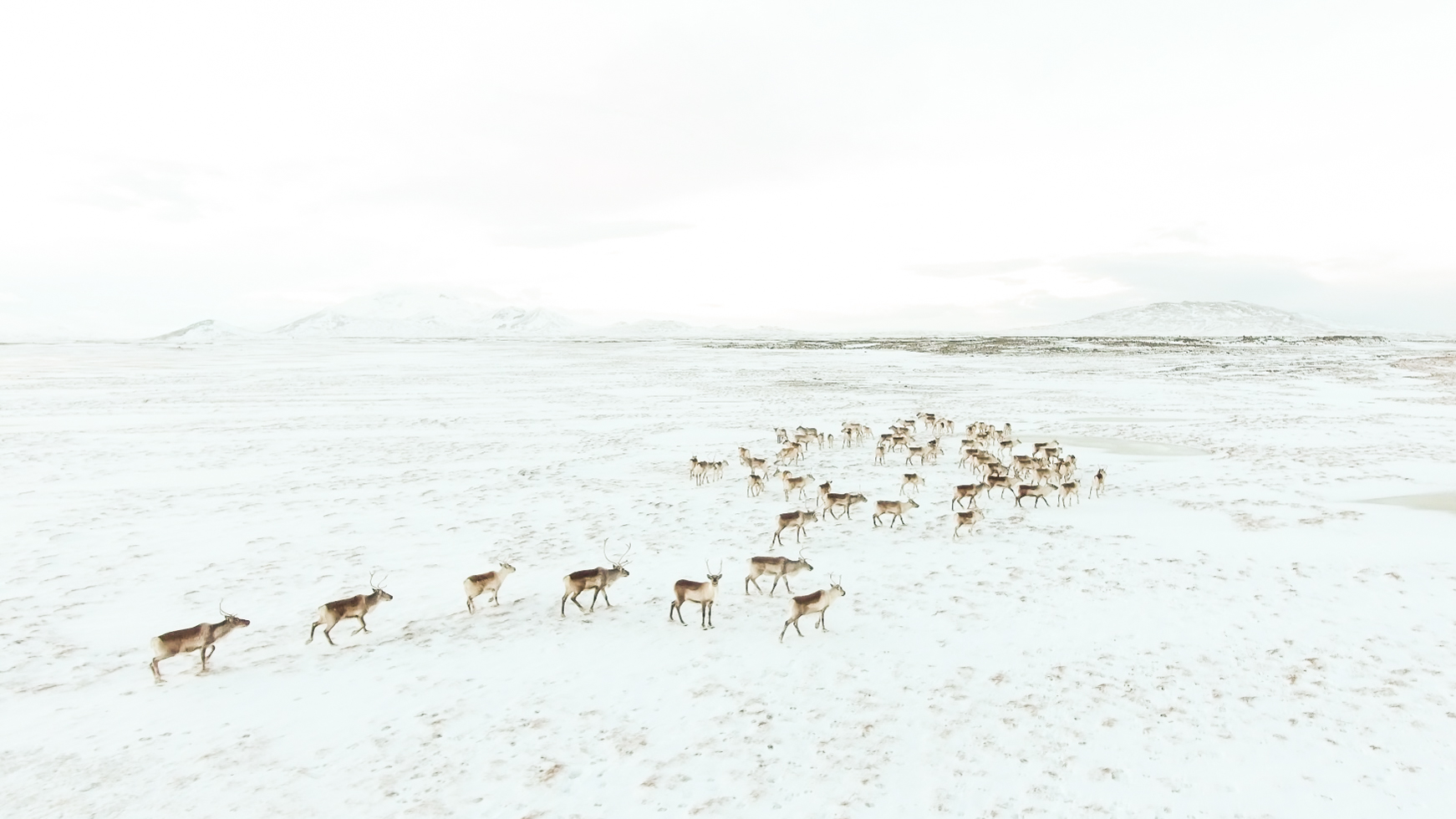 ---
| | |
| --- | --- |
| Category | animalphotography |
| Settings | ISO 50 1/1250sec f2.8 |
| Camera | phantom 4 |
| Lens | 21 mm |
| Location | near an Icelandic glacier |
photo taken by @bertokandi. All rights reserved 2018.