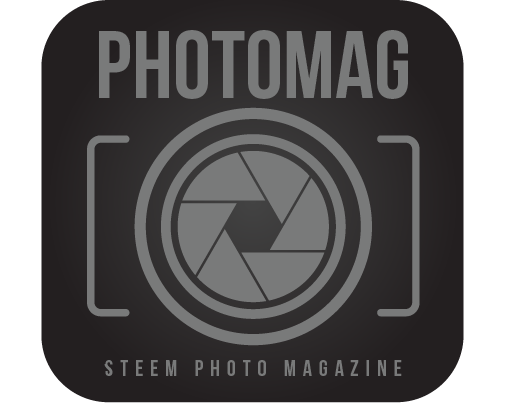 Hey there
@photomag
readers.
So far so good....
It's been a great first month or so running the @photomag account. I've been up-voting as many good photography related posts as I can (time has been an issue), and have been concentrating primarily on those that haven't been receiving much in the way of rewards. Hopefully, you have all benefited in some way from the upvotes and it is encouraging you to post more.
As with all tags that appear to have good financial reward behind them, the spammers have already started invading, with some people posting images every hour or so making it more difficult to curate. I've started to mute those people so it's helping. If you think you have been muted by @photomag without due reason, then please contact me and I will be happy to discuss. As the tag is in its infancy, there are, of course, a limited amount of people posting in it. However, I don't really want to upvote the same people over and over again, so I have been scouring photography all over the blockchain and at the same time up-voting and commenting, trying to get the word out about @photomag. We seem to have built quite a good following already with over 250 followers gained so far (although I am sure half of them are just spam accounts).
Monomad - a big thanks!!
It was great to spend a week working with @brumest and the @monochromes competition. There were some great entries and it was a pleasure to drop some nice rewards on all of the people making an effort to enter the competition. Thanks to @brumest and all involved. I am sure I'll do it again sometime (and I always keep an eye on the monomad tag, so keep posting there)
The future and some technical stuff.
I've been thinking a lot about how I am going to create the photomag web site. My plan, at the moment, is as follows.
The website will be split into sections in the same way as any photography magazine is with a user gallery, a readers articles section, tutorials etc. Each section of the site will show content depending on what the @photomag and other associated accounts votes on. For instance, your Steem based photography tutorial might get a vote from the @photomag-tutorial account in which case your article would appear on the @photomag website under the tutorial section. Technically, I'll be stripping stuff out of the Steem blockchain and displaying the @photomag voted content on the website.
This approach basically makes @photomag the editor for the site in the same way that a newspaper has editors. I hope to add a way to allow other editors to come on board and submit posts that they think should be shown on @photomag. Manual curation is the only real way to stop spam - I'll hopefully end up being able to pay editors to scour the blockchain for good content.
I will be setting up a witness under my primary account name @markangeltrueman. I'll be doing a post on why I think I would make a good Steem witness and what I am going to bring to the blockchain, but in terms of @photomag, witness proceeds will be used to fund the creation and infrastructure around the @photomag website, as well as supporting content creators and curators.
Work will start on the site soon - I'll be starting with a basic prototype as a proof of concept and adding stuff as I go along.
Keep checking back.... In the next week or so I will start a daily @photomag competition where I will be rewarding at most a top 3 set of bloggers. It won't be the same as normal comps though, I will be trying to encourage people to create more than just single image posts, with categories such as "Tutorial Tuesday" where I'll be hoping people can create a nice little tutorial on anything photography based. I think the rewards are worth the effort. "Macro Monday" will, of course, make an appearance. :)
Thanks for reading through this wall of text and thanks for being involved in @photomag. Hopefully we can make Steem the primary place for photographers to share their work and earn rewards for it.
Thanks