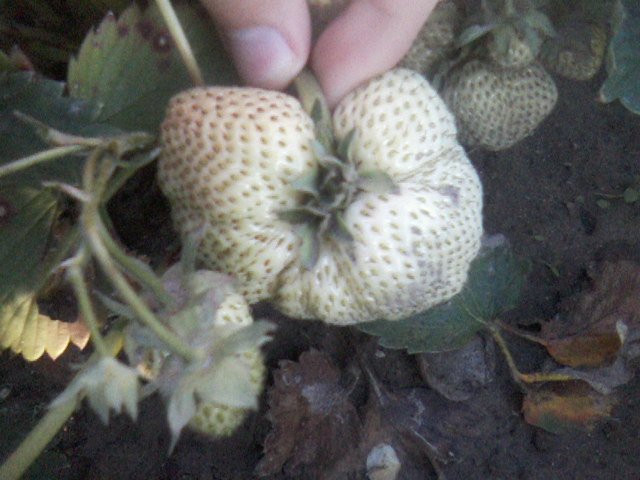 ---
Witam dzisiaj postanowiłem się podzielić moimi 2 zdjęciami z 2014 roku które odgrzebałem dzisiaj na starym telefonie.
Mamy tutaj truskawkę niedojrzałą która trzymała się jeszcze krzaczka. Po zrobieniu zdjęcia zostawiłem ją w spokoju. Jakiś czas później, po tym jak mama zrywała truskawki zauważyłem ją dojrzałą leżącą pośród innych truskawek, wydawała mi się znajoma, potem przypomniałem sobie o zdjęciu które zrobiłem kilka dni wcześniej. Rzeczywiście była to ta sama truskawka zdatna do zjedzenia. Postanowiłem zrobić kolejne zdjęcie by mieć porównanie przed i po.
Za 2 miesiące minie 5 lat od tego zdarzenia, często robi mi się smutno jak myślę sobie jak szybko ten czas zleciał. I zbliżamy się bliżej śmierci naszej i bliskich, zwłaszcza tych wiekowych, od momentu zrobienia tego zdjęcia nie ma już z nami 3 członków rodziny (Zmarł brat mojego taty, babcia i babci brat). A wspomnienia tamtych dni wydają się tak bliskie że ciężko w to uwierzyć.
---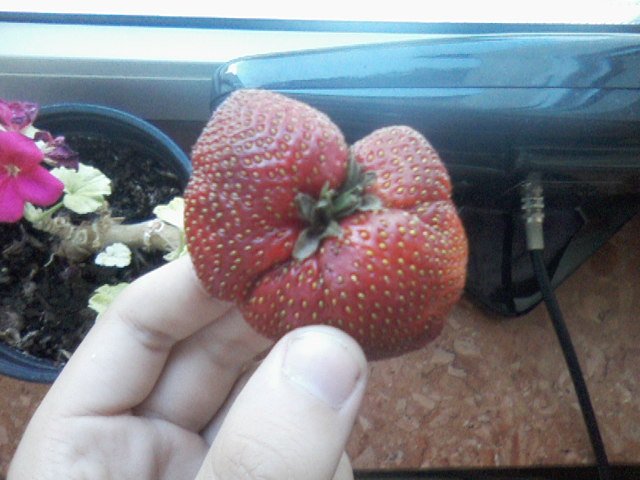 ---
Zdjęcia oczywiście należą do mnie. Zrobione telefonem LG C195. Tak swoją drogą mam go od 7 lat, działa tak jak przy zakupie. Jeśli chodzi o zdjęcia które dzisiaj wstawiłem, nie jestem pewien czy już ich nie używałem wcześniej na steemit, jeśli tak to na pewno nie robiłem jakiegoś dłuższego opisu. Nie pojawią się już przez pomyłkę w kolejnych postach, dodałem je dzisiaj do folderu ze zdjęciami które już wykorzystałem na steemit.

---