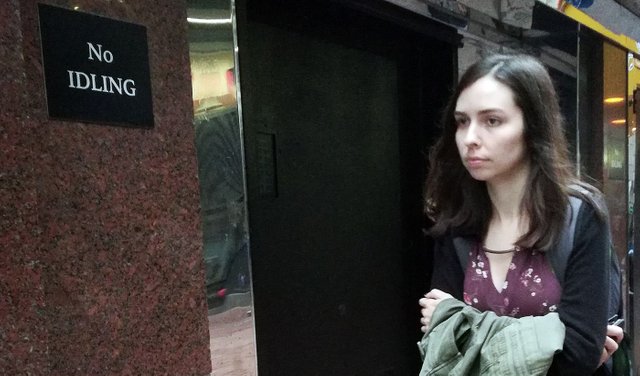 I know things have been quiet on this blog. I've been involved in a lot of projects that don't bear too much conversation.
Remodeling a bathroom after some disastrous work done by an incompetent carpenter.
Cleaning 50 years of debris out of a half-basement so we can have a leaky oil tank replaced.
Waking the lawn-tractor from her long slumber and mowing the lawn.
Endless trips to the dump that feel like they'll never end. (It's amazing how much stuff you can fit in the back of a Prius, but a tractor-trailer might suit us better.)
Family visits and obligations.
Scanning in and then discarding a massive file cabinet's worth of old journals and writing.
All of this on top of a 40 hour work week and 20 hours' weekly commute.
Needless to say, I'm feeling tired. Drained might be a better word for it.
The time I spent going through all those old journals has me acutely aware that the world doesn't need to read anything more about the reasons I haven't been writing.
It kind of boils down to that old saw: "If you don't have anything nice to say, don't say anything at all."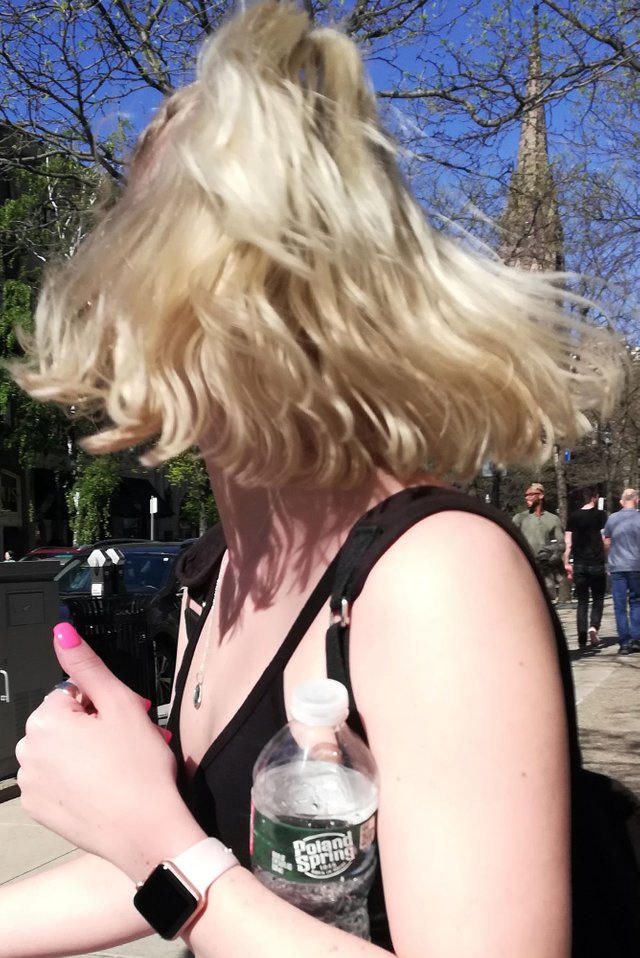 I'm still enjoying your blogs and stories when I can, between naps on the train.
I miss a lot of the old-time regulars who have moved on. Has anyone heard from @richq11 or @everittdmickey? I don't like it when the cantankerous go quiet. I wish @atopy would stop in with a quick hello, and I miss the smile and laugh of @sandrina.life. There's so many more.
My folder of bookmarked favorites is full of tumbleweeds. I need to make some time to meet new people.
And I'm still wandering the city streets and collecting photographs. Here, I've even captured myself reflected in a woman's sunglasses - an accomplishment I've only managed to pull off once before, and that time with a man.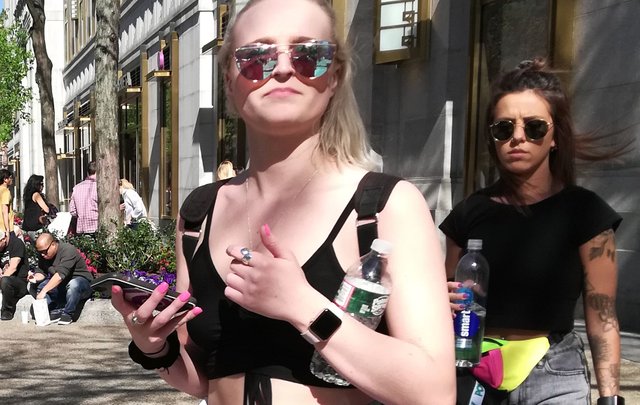 We'll see what the summer brings. Work is going great and on the whole things are looking up. But I do miss writing. It's always been this compulsion I can't shake. Which I've often felt is the only legitimate reason to do it - writer's write because they can't quit, even if they want to.
There are worse addictions, I suppose.
---

---

---
Unless otherwise stated, photography is the work of the author. Feel free to copy, remix and share photographs from this post according to the terms of a Creative Commons Attribution Sharealike 4.0 International license.
Camera divider and signature illustration by @atopy.
If you'd like to read more, you can check out a categorized catalog of my posts on Steemit here.