YESTERDAY: Nov 21, 2018
A Perfect Confluence of Non-Events!
Some days are just right. There's no way I can predict them; they just happen.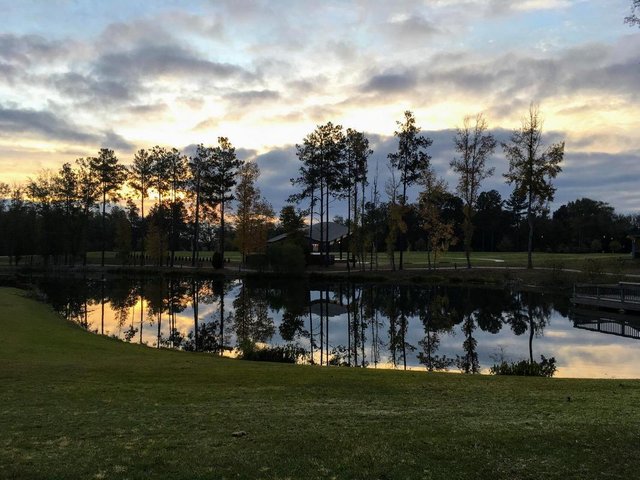 The morning began before sunrise with a walk in the park. The air was cold but was warming as the dogs and I walked the one mile path around the peaceful setting.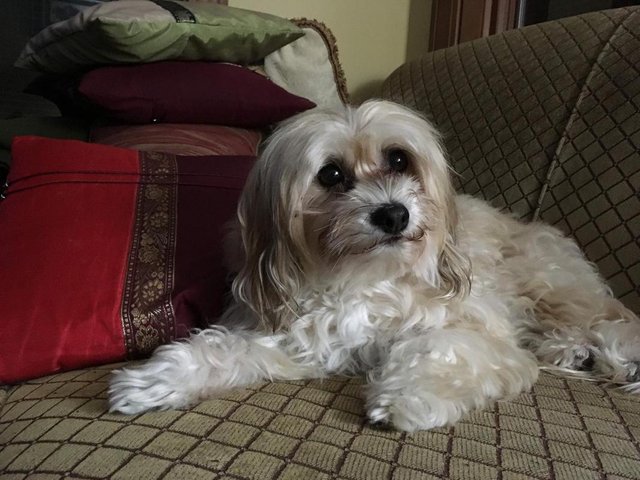 While reading the news and drinking my morning hot tea,I was sitting on the floor, leaning back against the sofa. Bella the Dog was stretched out behind me, keeping an eye on things (i.e.: sleeping soundly most of the time).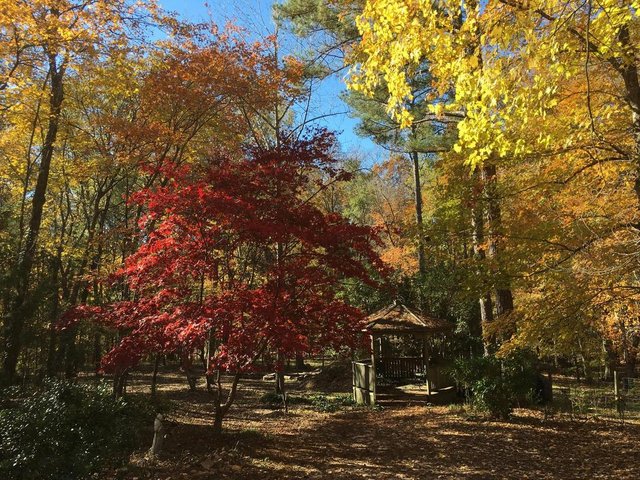 The midday sun in the clear sky made the tree colors spectacular! It was good just being outdoors and enjoying Mother Nature's fall display. There was a constant, almost rain-like, sound of pieces of nut shells falling down through the drying leaves as squirrels and birds feasted on the fall harvest.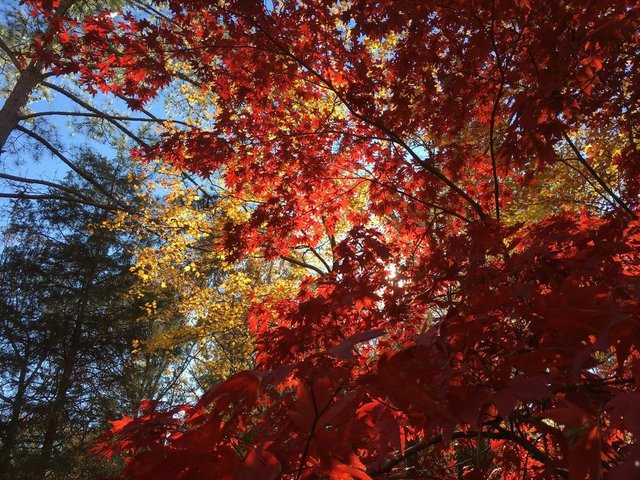 The Japanese Maple was a meter tall when we rescued from its pot in a garden center and gave it refuge slightly downhill from the house. It has the most visible place there and can spread out and be beautiful and appreciated in its crimson fall coat.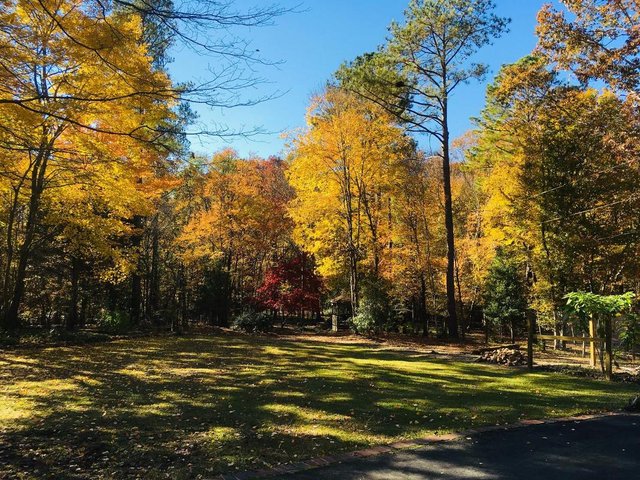 The colors in my front yard are at their peak today, I think.
When I was growing up, there was a common rule of thumb that said all the trees would lose their leaves by Thanksgiving, and it was true then. Every year, the leaves fell and the hardwoods were bare by "Turkey Day".
That rule has slowly changed. The leaves will clearly NOT be gone in the next two days; something that has been noticeably changing over the past twenty years. The climate is changing. New grasses are invading and the growing season is a couple of weeks longer. Gardeners have known that without being told. According to my electricity bill, the last 32 days had two days when the high was under forty degrees; last year there were sixteen. Yes, only one month. Still...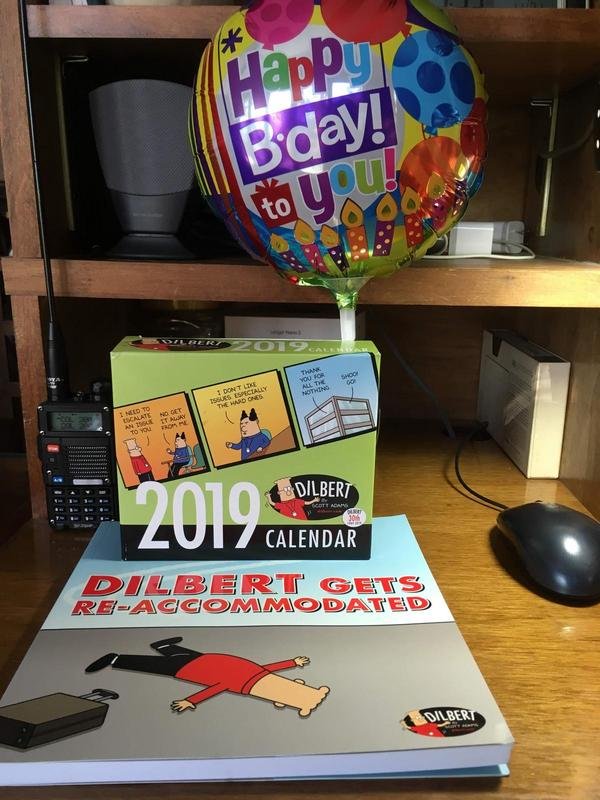 And during dinner, a small gift appeared! It was perfect! A calendar of year-long reminders from my personal superhero and a book filled filled with truth as seen by a software engineer.

Will

~ finis ~
The images are mine.
This post appeared previously elsewhere