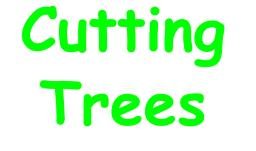 First off, I do not like really hate having to cut trees. Even when they have problems, ordering their execution is a hard decision for me to make. Still, there are times when it must be done.
There was a large maple tree in the front yard that was leaning dangerously because it had grown that way. Because the ground was soft from recent rains, it began to lean more this past month, and the really large maple tree adjacent to it began to lean also. There was no choice but to have them removed.
There were also two very tall pine trees nearby that needed to be removed because both had become inhabited by pine bark beetles and they were certain to kill the trees and to serve as a breeding place for the beetles to spread to other pines.
So, the decision was made. We scheduled a crew of experts at killing and disposing of trees.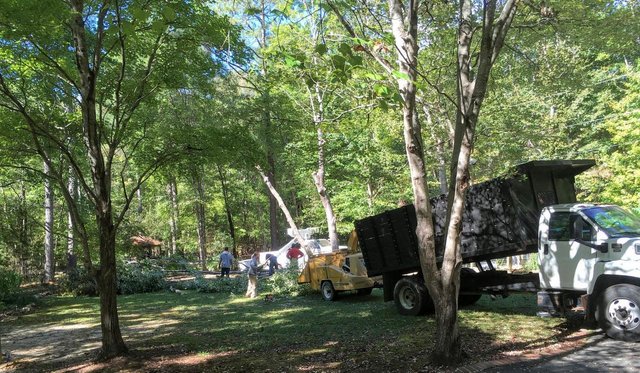 The first were the two maples. The crew cut the limbs from the lower half of the victims and began shredding them in the very loud machine with the spinning metal teeth. It took only seconds for the machine to pull a large limb in, turn it into small chips, and blow them out the back into a truck.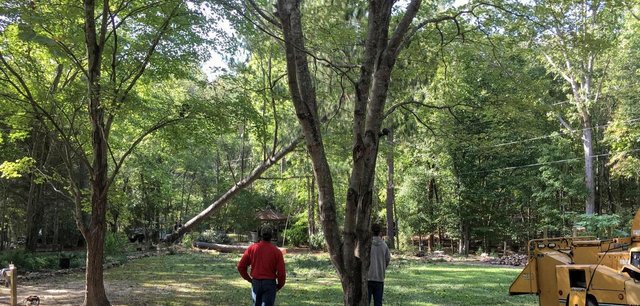 Next the felled the two pine trees. It tool about thirty minutes to cut them both, remove the limbs, cut the trunks into nine foot sections, and for the small front-loader to carry them out to the road to be picked up and taken to a saw mill.
Under-sized tree trunk parts and all the limbs were turned into wood chips, filling the truck.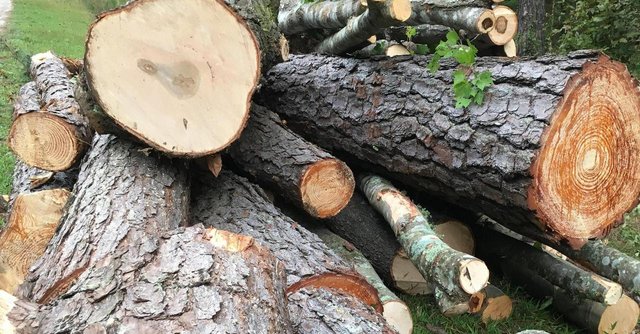 The left-over pieces will be turned into small, precisely-sized chips used to make construction panels. The larger pine pieces may become construction lumber.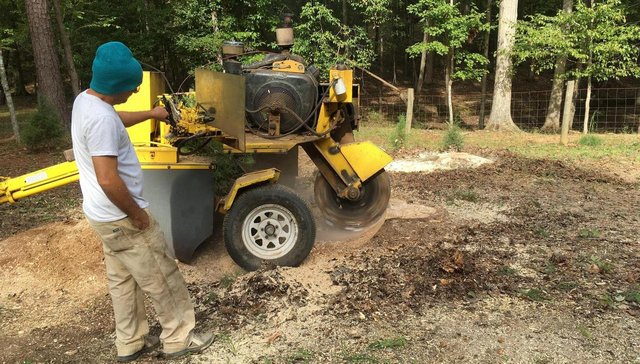 The stump grinding machine makes a deafening sound and will eat its way through a stump like this maple wood with no strain at all. No wod chips from this, just sawdust. The stump was ground below ground level in twenty minutes!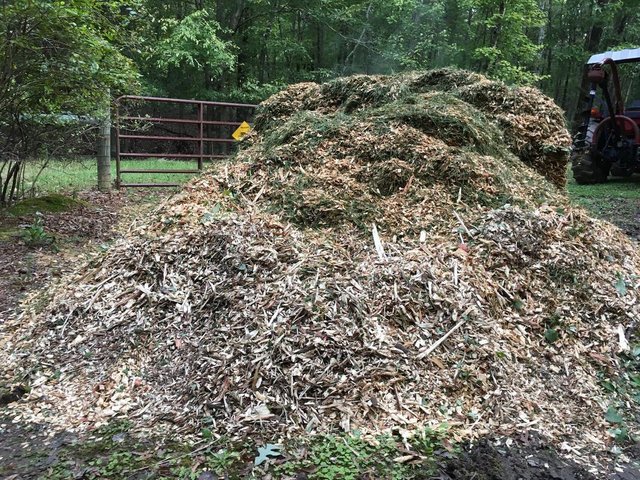 This is everything left that was not needed by the sawmill. With careful inspection, you can see steam beginning to rise from the top of the pile, showing that, in less than two hours, a composting process is already starting as the biological decay begins.
The wood chips will be used to mulch areas of heavy clay to prevent weed growth, to prevent water from evaporating, and to begin adding organic material to help the earthworms break up the clay. In six months, I'll plow it under and in another six months, it will be ready to produce many, many kilos of field peas! (with jasmine rice: a perfect meal!)
Will
~ finis ~
The images are mine