Vasconcelos library - Photograph of the day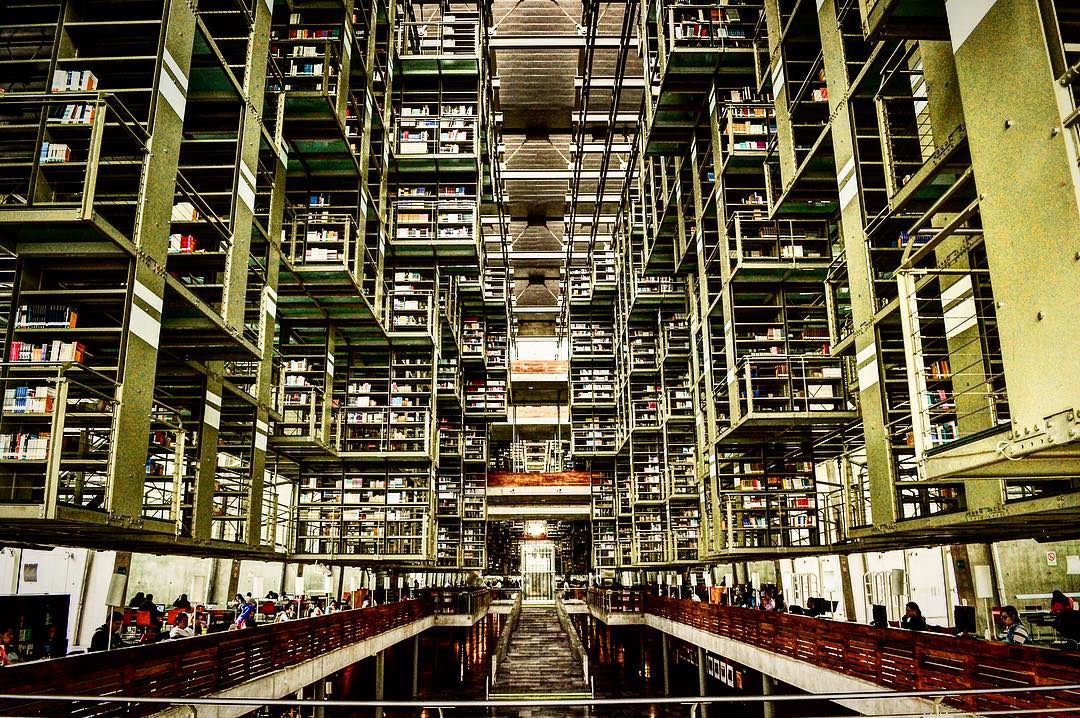 Esta bella construcción se encuentra a un costado de la ex estación de ferrocarriles en Buenavista, y también ha sido mencionada en la revista Architectural Record como uno de los edificios de biblioteca mas modernos y representativos del mundo.
En las salas se realizan talleres literarios, de computación y de ciencia. El auditorio esta diseñado y equipado para presentaciones de obras de arte, conciertos, danza, etc. Cuenta con un total de 580 mil libros clasificados.
Ubicación
Eje 1 Norte Mosqueta S/N , esquina con Aldama, Cuauhtémoc, C.P. 6350, México, Ciudad de México
Horario
unes a domingo, 08:30 - 19:30 hrs.
Precio
La entrada es libre