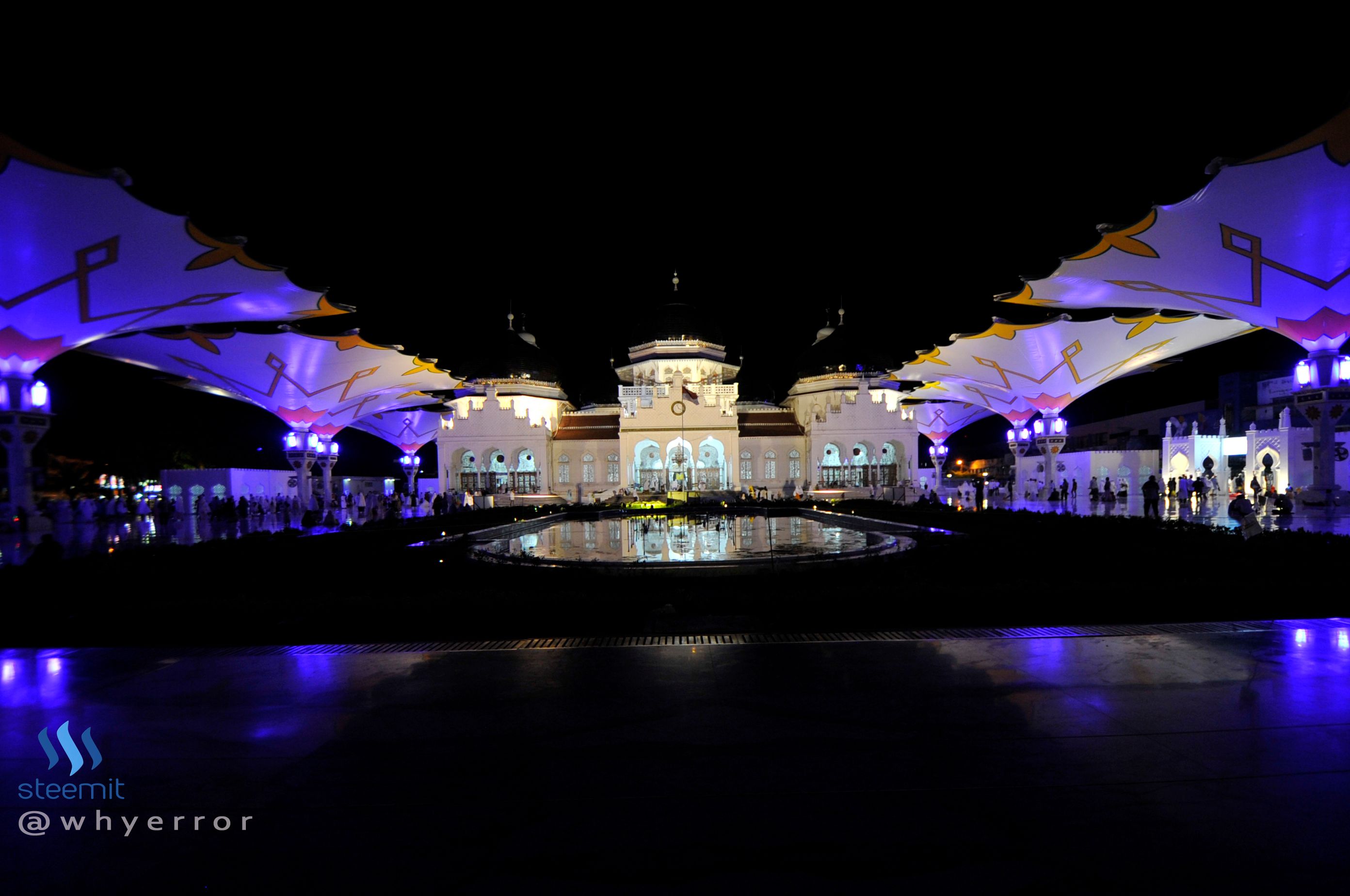 The nighttime atmosphere of the Baiturrahman Mosque in Banda Aceh is one of the most spectacular scenery seen in the city of Banda Aceh with colorful lights.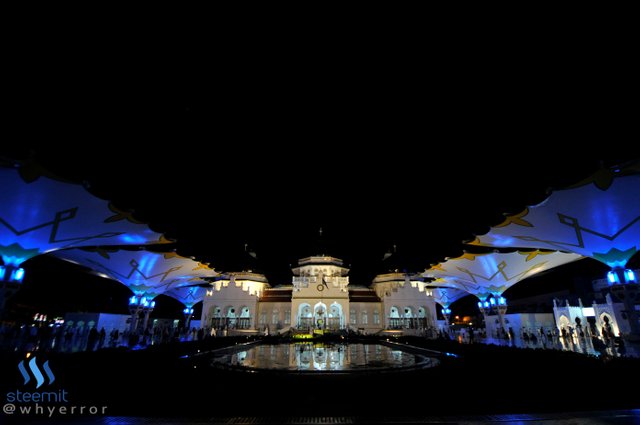 Masjid Raya Baiturrahman is a mosque of Sultanate of Aceh built by Sultan Iskandar Muda in 1022 H / 1612 M. Located in Banda Aceh City and became the center of all activities in Aceh.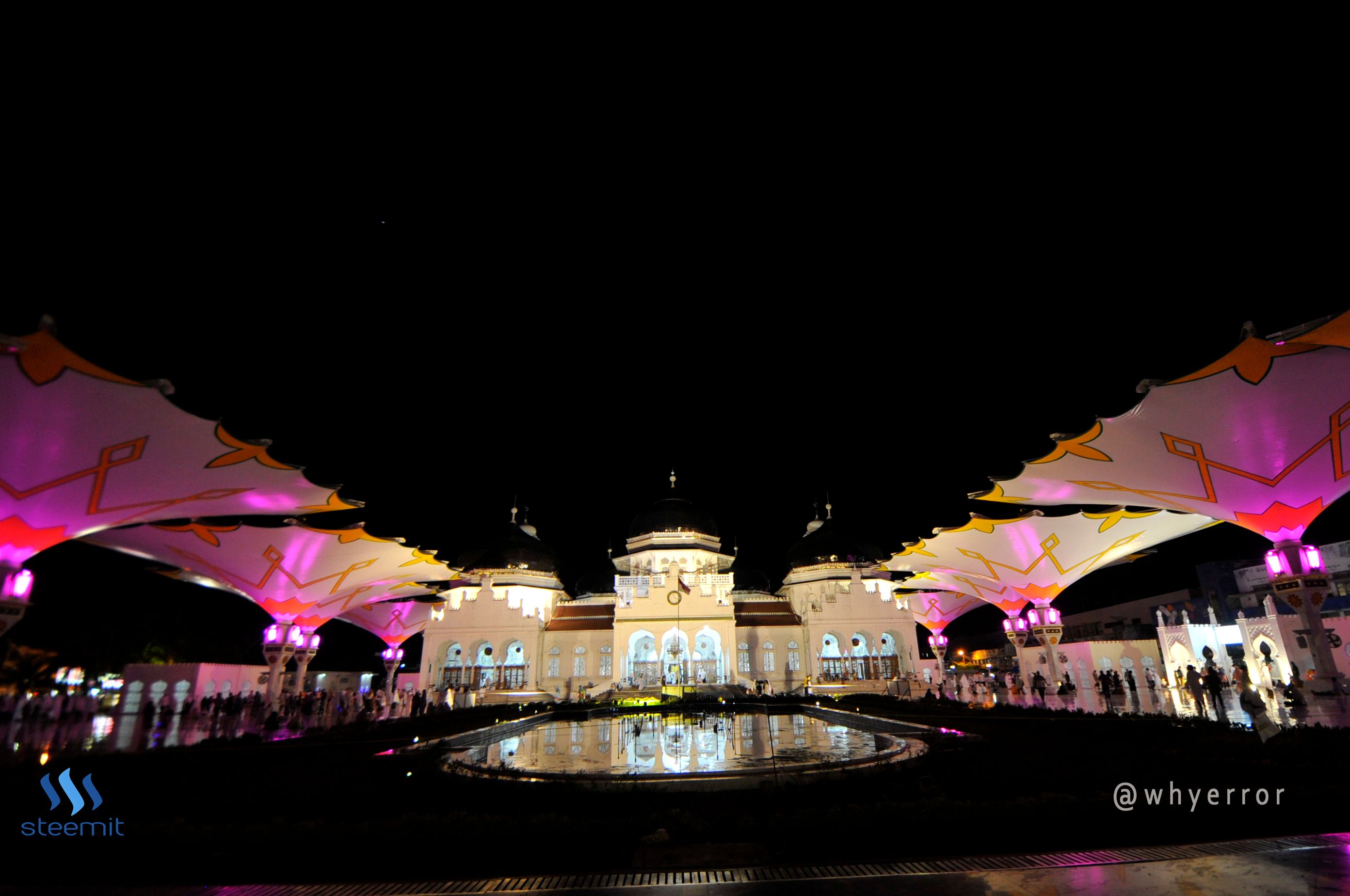 As a historic place that has high artistic value, Masjid Raya Baiturrahman became a religious tourist attraction that is able to make every tourist who comes amazed at the history and beauty of architecture, where Masjid Raya Baiturrahman is one of the most beautiful mosques in Indonesia that has stunning architecture, extensive and attractive carvings of yard with swimming pool.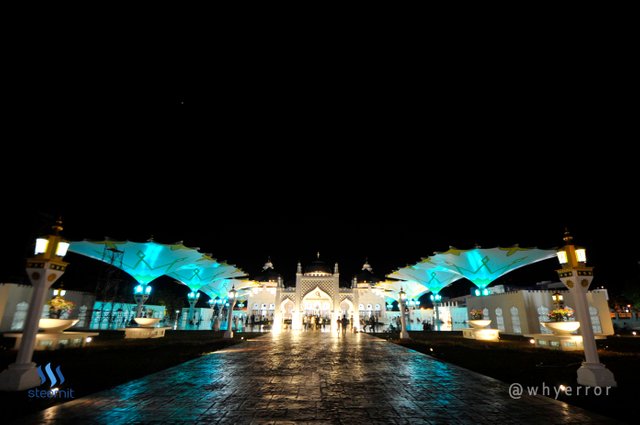 The mosque is now installed 12 units of electric umbrella in the yard and various colorful lights.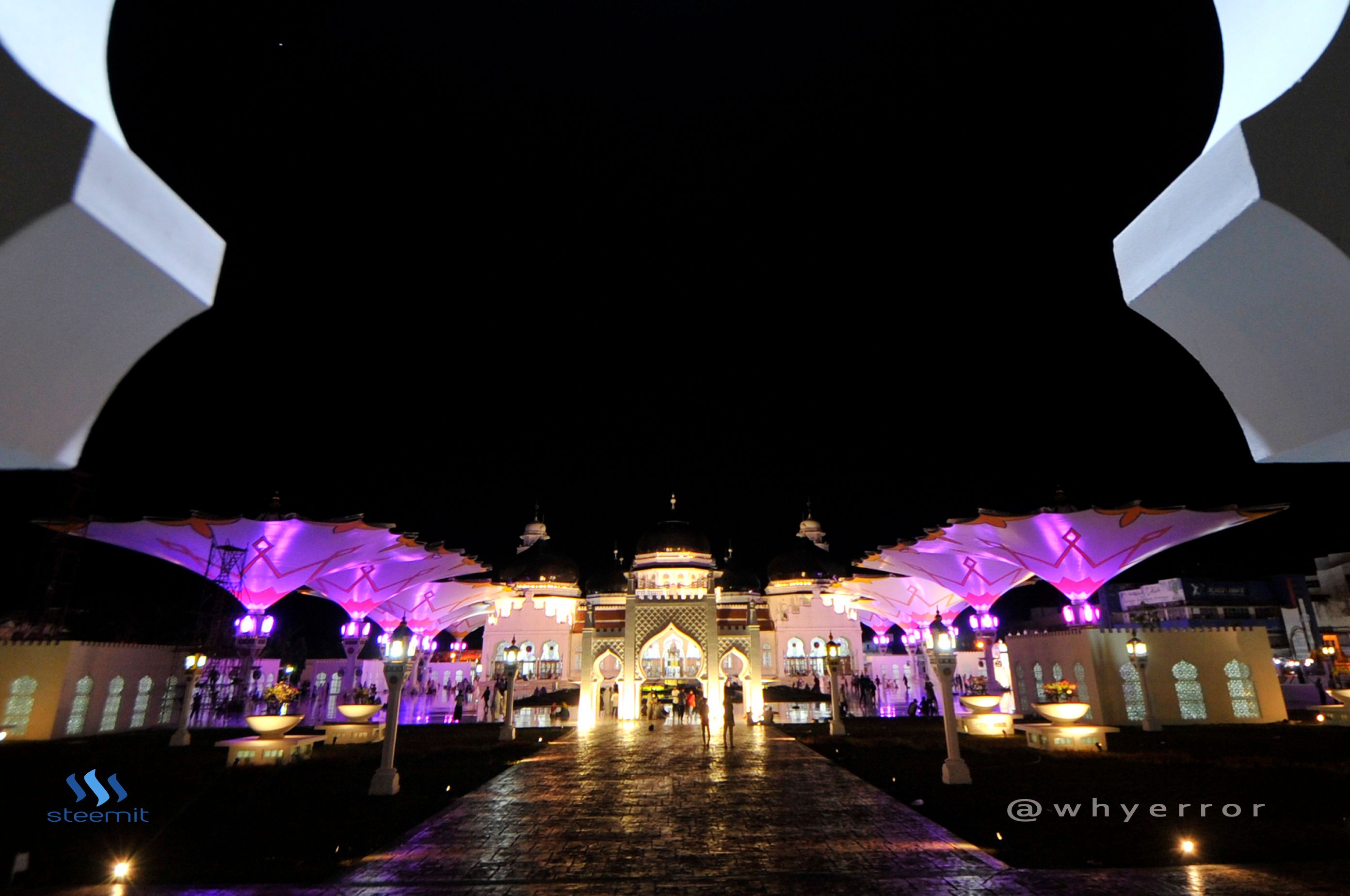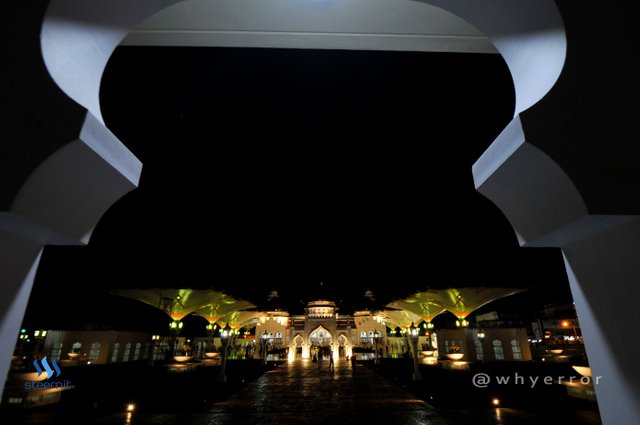 Please Follow Me
@whyerror