Photography of the infrared spectrum.
Infrared photography is something that has always interested me, mainly because it can't be seen, thus making it hard to comprehend.
I love photography and ended up buying a copy of Photoshop to edit the raw photos that I take with my Canon 60D.
After seeing plenty of false color infrared photos, I realized I wanted to take similar pictures. Many tutorials suggest removing the infrared filter sitting on your camera sensor, but this requires pretty much destroying your camera. I wasn't about to do that. I went out and bought a Hoya Infrared Filter for roughly $50.00.
This filter will screw onto the end of my lens and allow me to block all visible light and only allow infrared light. Because the infrared filter remains on my camera sensor, I have to take extremely long exposures to allow the infrared light to soak into the sensor. The results are a primarily red-looking image. With a bit of Photoshop to process the false colors, I get something like this: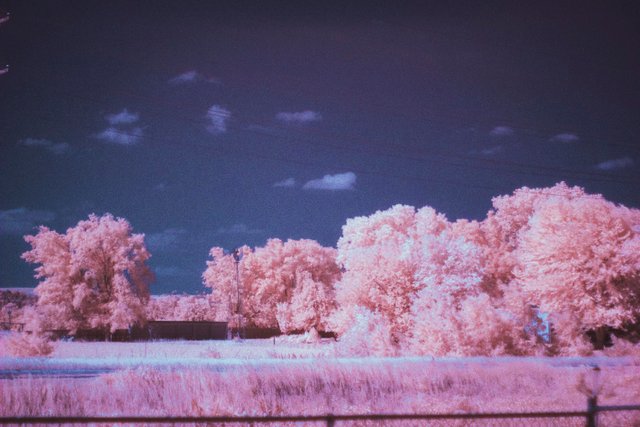 This is great, but I want to show the viewer what the full-colored environment looks like: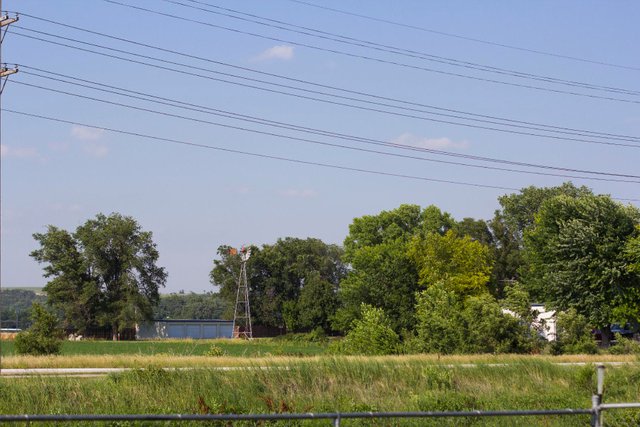 And the filter I am using to achieve the infrared look: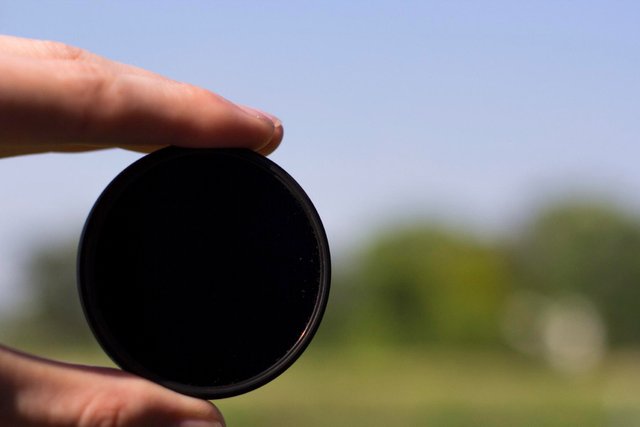 When combined in Photoshop, can produce something like this: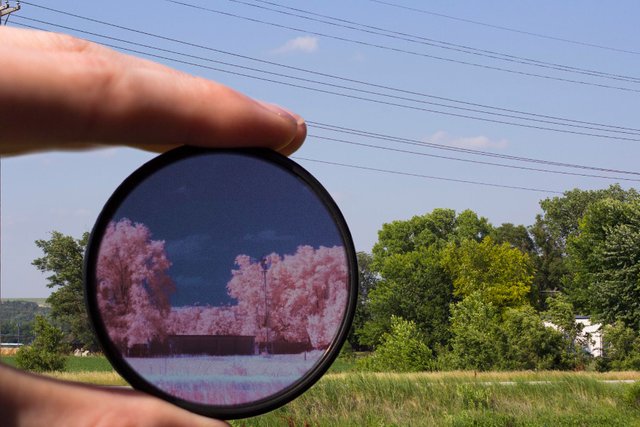 The camera settings for each image is as follows:
Photograph in the visible spectrum.
Lens: Canon EF 50mm f/1.4 USM
Filter: None
Aperture: f/3.5
Exposure: 1/2000s
ISO: 100
Photograph in the infrared spectrum.
Lens: Canon EF 50mm f/1.4 USM
Filter: Hoya R72 Infrared Filter
Aperture: f/1.4
Exposure: 1/2s
ISO: 400
Filter used to block out visible light and allow infrared light.
Lens: Canon EF 50mm f/1.4 USM
Filter: None
Aperture: f/3.5
Exposure: 1/1250s
ISO: 100