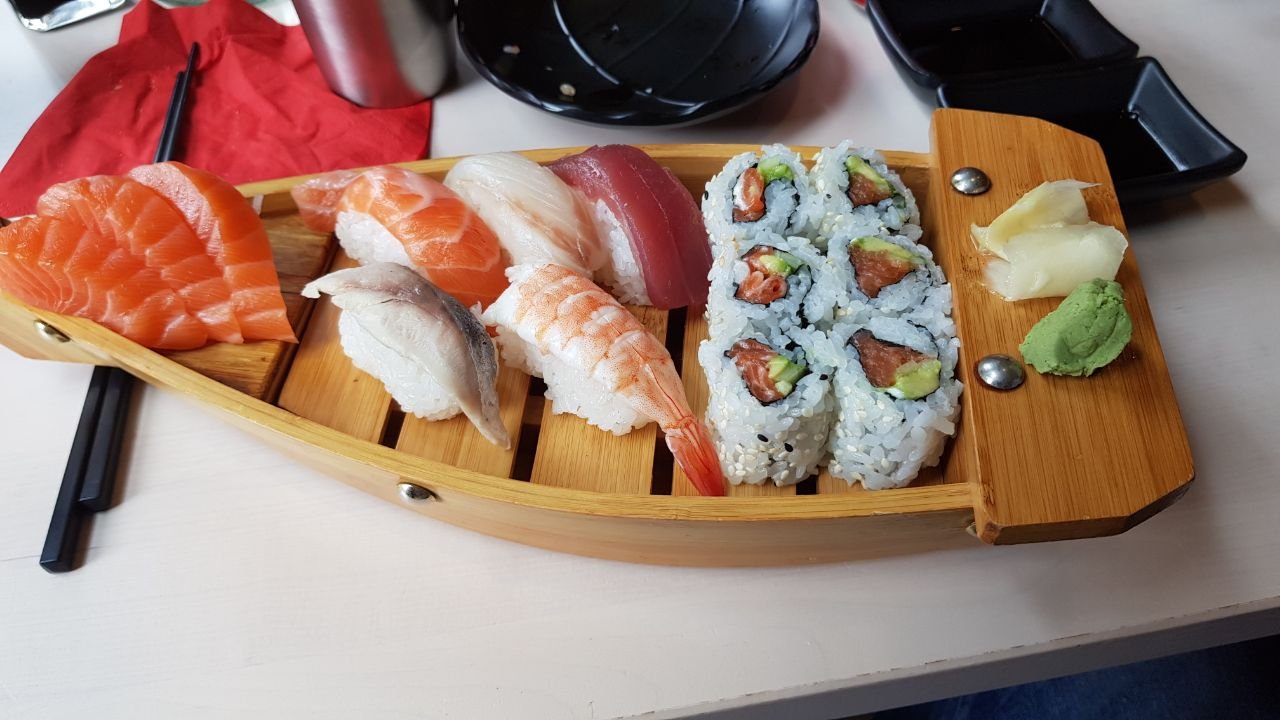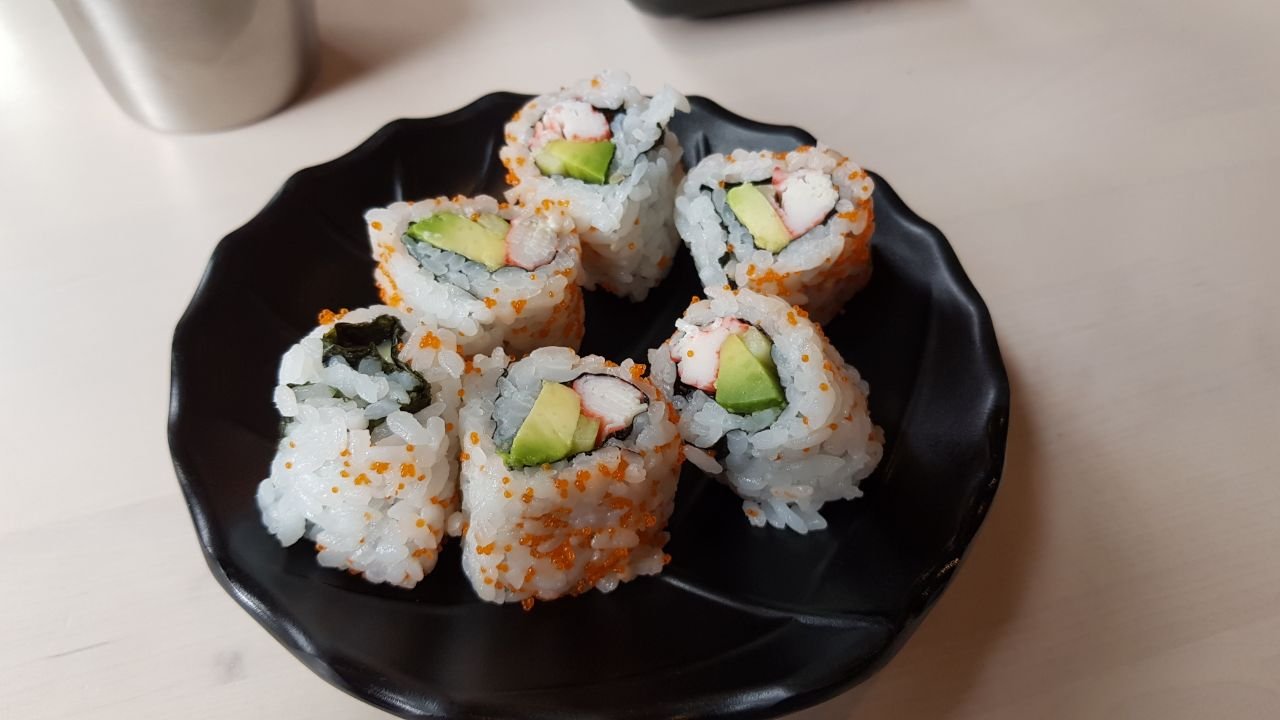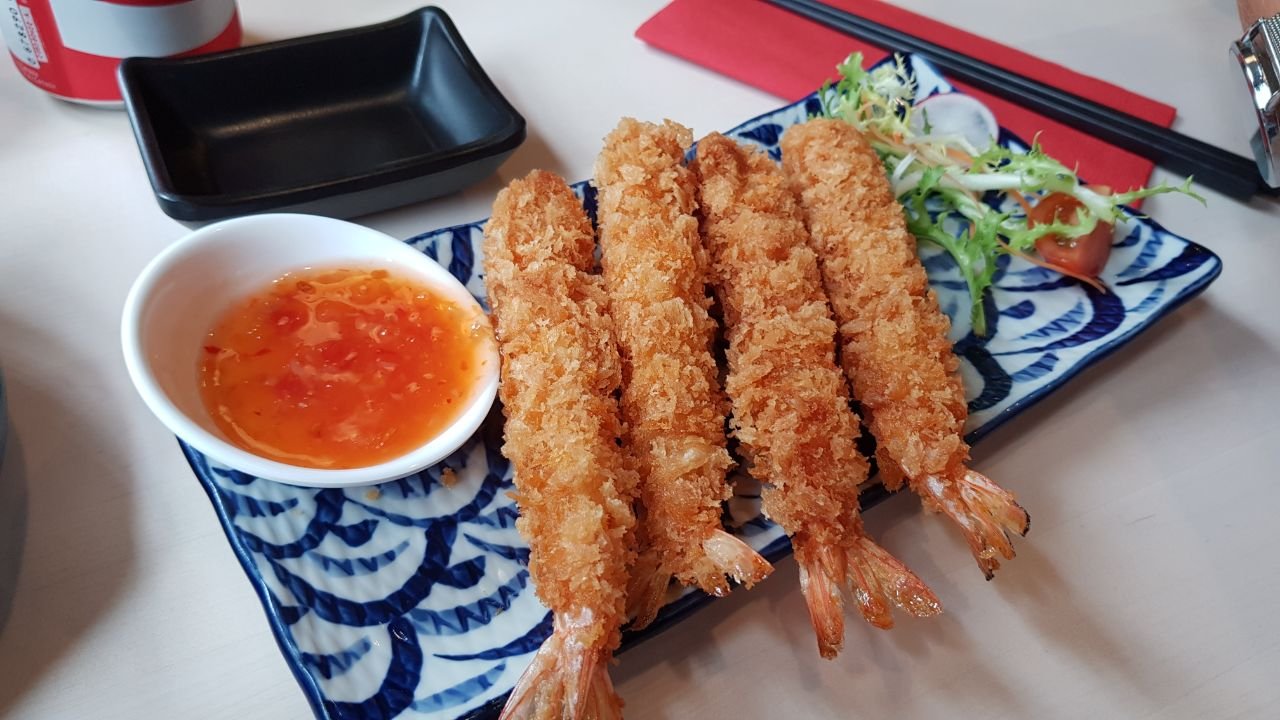 I was waiting for it since long long time and finally I organised a lunch with my girlfriend and some colleagues that came to visit me and to have lunch together :)
Everyone of us had a boat plenty of sushi :)
We had a boat each one and then some of us had something else..like me that had california rolls and then the prawns in the photo at the end.
Eating sushi is crazy as it will never fill my belly... I can carry on eating eating eating and never feeling full. Different thing happens when I eat other things I can easily feel full after having had a soup sometimes or a steak ....
The idea was going to have lunch together as we had a BBQ in the night in a friend of us house so we said... ok lets go guys but lets eat a light lunch otherwise we will not have dinner tonight... well you can imagine what happened... I ate everything I could and then I was full for long time and I ate only few things in the BBQ instead of having a very good dinner.
Do you like sushi?