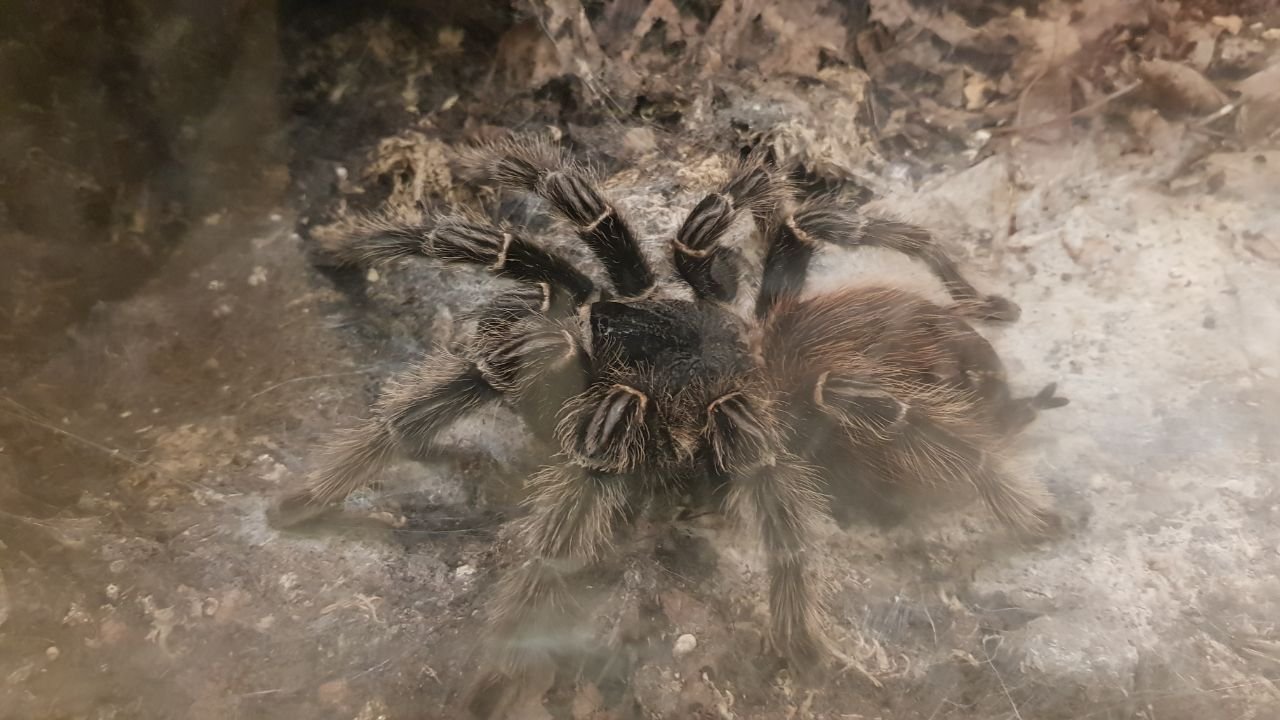 This Tarantula called as well Brazilian Fire Red or Lisidora Difficilis, is found in the rainforests of Brazil and spend much of the time in underground burrows.
Females are largest, reaching a size of 25cm.
Diet: insects, small lizards, rodents and small birds.
They wait in their burrows for animals to pass, before jumping out and punching on their prey,
I mean guys 25 centimetres is not a small size for a tarantula.... I am quite sure that no-one would like to find one close. They can catch and eat rats and birds... WTF that is scaring.
This photo has been taken with my phone during a visit in Stratford and much more will come.