Hello Steemit!
Even though it seems like we just made it through the mad rush of Dollface Vintage pre-sales and shipping, we are back at it again this week!
It's been a lot of work as we cross the finish line on Dark Pinup by @kommienezuspadt. There's so much never-seen-before work by Lars that he has had to edit a ton of new work under pressure of an ever-shrinking deadline. This week, in order to open up pre-sales, Lars finished several possible cover designs, each one better than the last. Naturally, after a good night's sleep on the subject, we all decided to go with the very first idea he came up with. (Thanks for all the extra work to prove you were right all along, Lars!)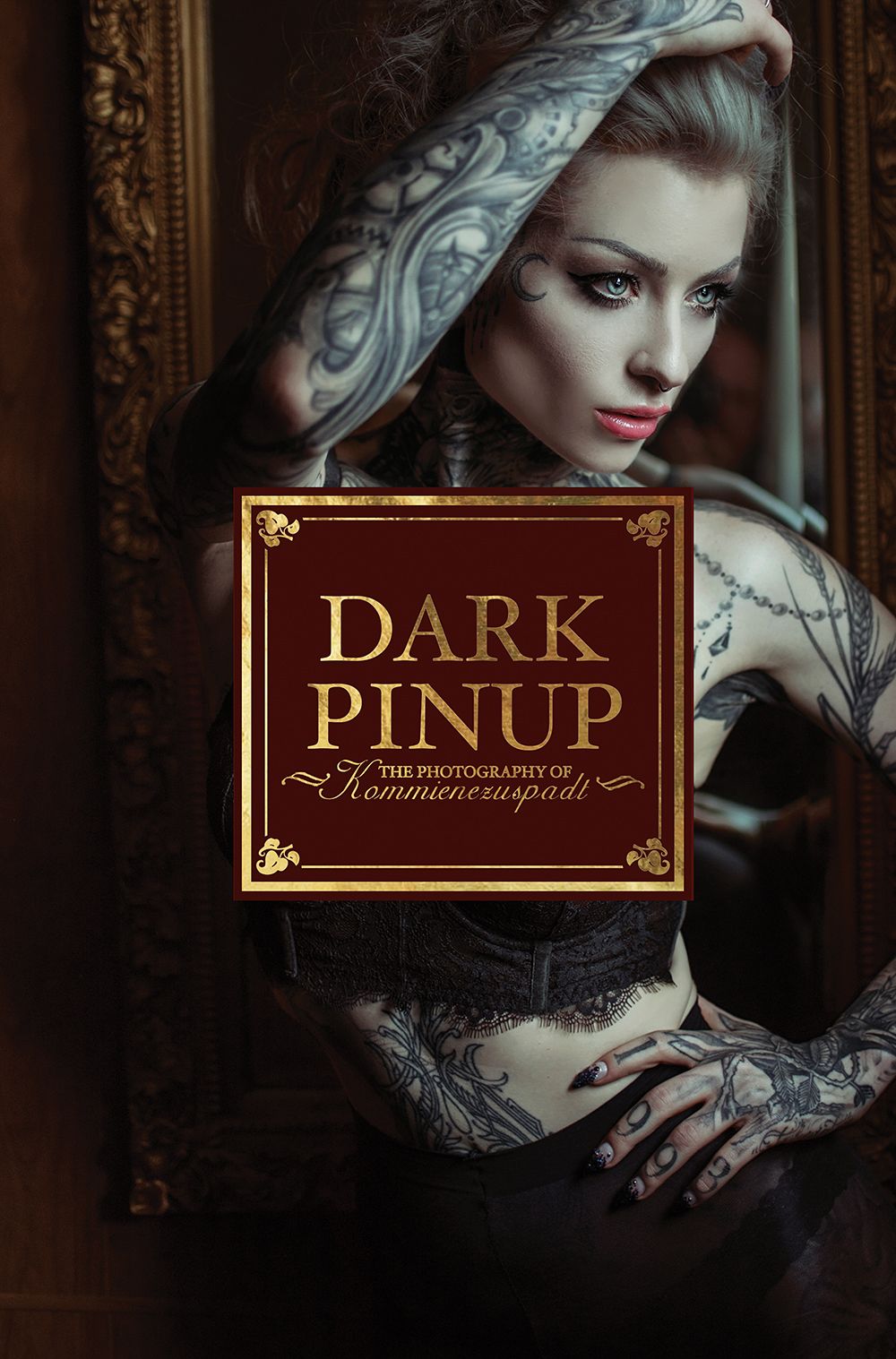 Cover model Ryan Ashley Malarkey
We started taking pre-orders for Dark Pinup this Wednesday, and sales have been amazing. There's a tremendous amount of support from the models in the book, and there's a lot of buzz online about it. (If they think the cover is good, wait until they see the rest of it!).
The entire notion of pre-sales is a little odd, to be honest. We're offering the book for sale while it is still technically in production. The reason for this is that we find a large portion of our customers really want this option - to make sure they can get the book first, and to buy it as soon as we start marketing it. Otherwise, we would have to hope those customers maintain interest over several months pending the official release. Other customers, however, would never buy anything until it is actually released, and they are happy to wait until the book is done and actually available to ship. We totally understand this too.
On Thursday we had a meeting with our printer to look at foil samples for the cover. Here's a fun story - if you're looking for a foil that looks like brass, there is no color actually called "brass". There are a number of colors called "copper" which look like everything between light gold and very red copper. Most colors in the stack of sample catalogs are just a series of numbers and letters. After about an hour, they all look exactly the same. If you're curious, the foil going on the cover of Dark Pinup is the beautifully titled "S33". It looks like brass.
No book would be almost-finished without a little bit of model drama and we've had our fair share of that this week, too. But this isn't the first time and probably won't be the last. Luckily @kommienezuspadt has more amazing work than we could ever fit into this book.
Dark Pinup by @kommienezuspadt is available for pre-order here!