As we gear up for our next big Vegas trip and plan release parties for Dollface Vintage and Dark Pinup, we're reminded that we never told our Steemit friends about the amazing event that was the 2017 Working Class Publishing Release Party.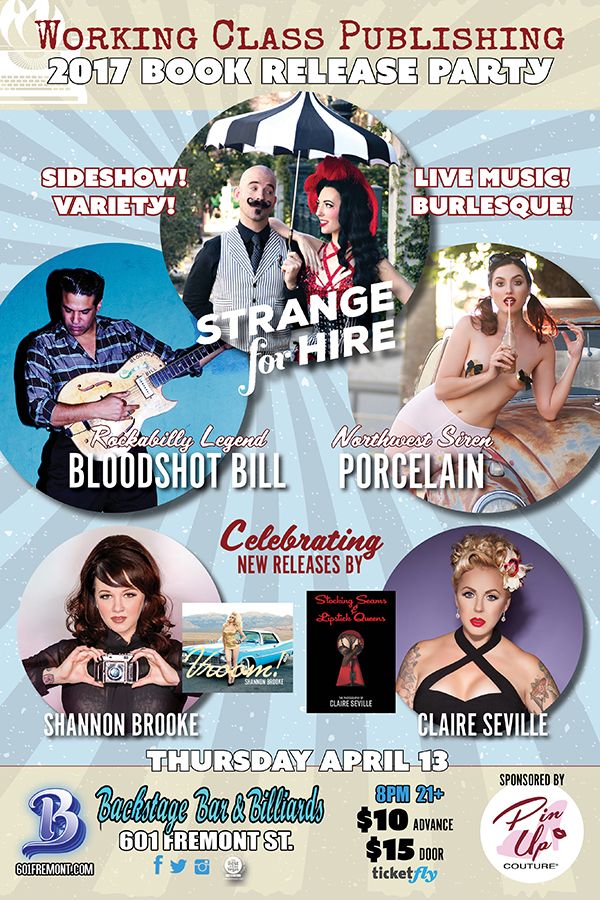 This took place at Backstage Bar & Billiards in beautiful downtown Las Vegas on Thursday April 13, 2017. We had released Stocking Seams & Lipstick Queens by Claire Seville just a few months earlier for Christmas, and were proudly unleashing Shannon's Brooke's hot rod masterpiece Vroom! onto the world.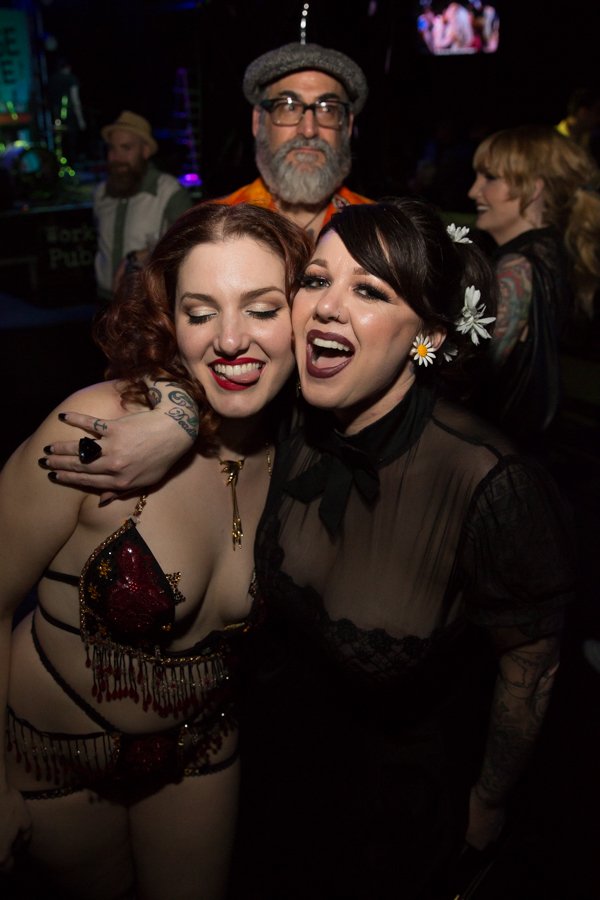 Shannon Brooke and model/burlesque performer Porcelain... and BigToe hahaha
We at Working Class have an undying love for downtown Las Vegas – we would spend our time there even before Zappos turned the terrifying East Fremont District into the hip hotspot it is today. We were really excited to throw our book release there, if not a little nervous about trying to pull the Viva Las Vegas crowd all the way from The Orleans on the other side of town. So in order to ensure a good time and a large crowd, we stacked the lineup with the most eclectic and unbelievably fun entertainment we could imagine – musical performances by rockabilly legend Bloodshot Bill, burlesque performances by the incredibly sexy Porcelain (a Pacific Northwest dancer and art model that happens to featured in Vroom!), all held together by the insane sideshow-style event that is Strange For Hire – our friends Donny Vomit and Frankie Sin.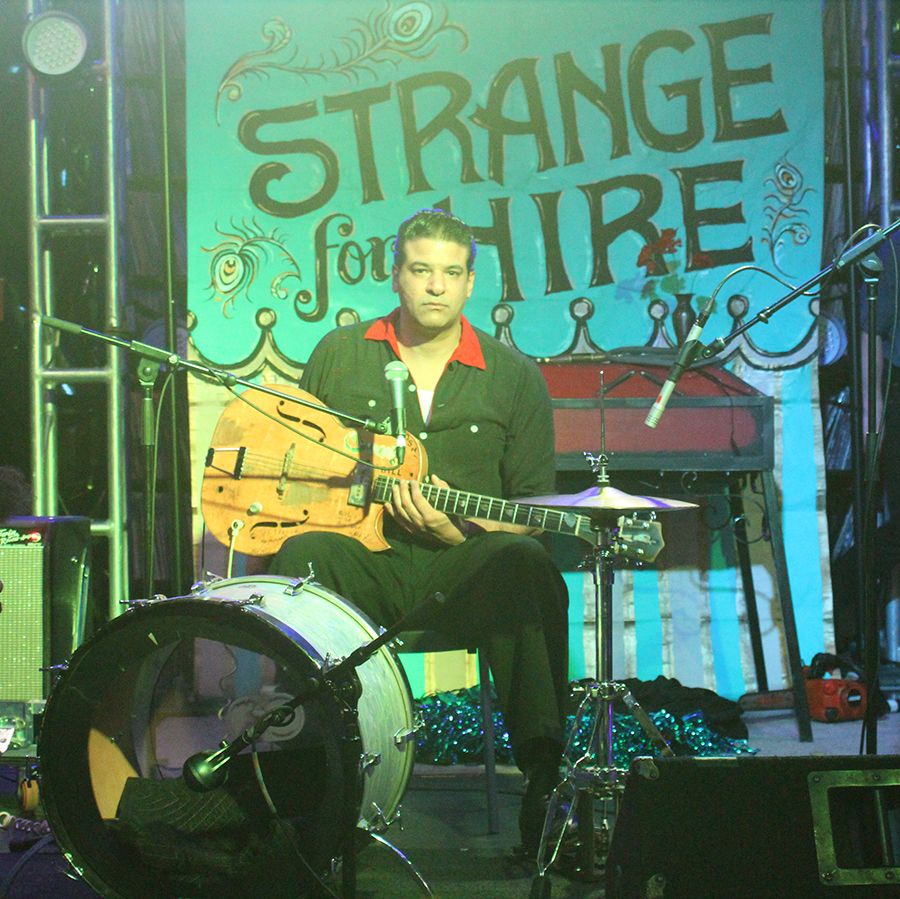 Bloodshot Bill, slightly irritated with soundcheck photos :)
Because of the cost of the venue and entertainment, we decided to sell tickets to the show. It was another risky decision, as we're already asking people to buy books, and then want them to buy a ticket on top of that. But it worked out great – when the doors opened, there was a line of people waiting to get in – another reminder that this little company of ours would be nothing without the support of photography fans everywhere.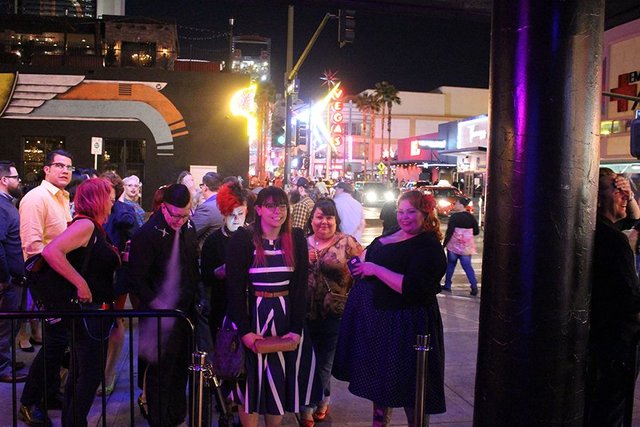 As with almost everything that happens in Vegas, we wouldn't have been able to pull it off without the support of our good friends Amy and Dan, seen here looking dapper and enjoying the show. From carrying books, buying food for the green room, and any other little thing you never think of when planning a big event, they are always there for us.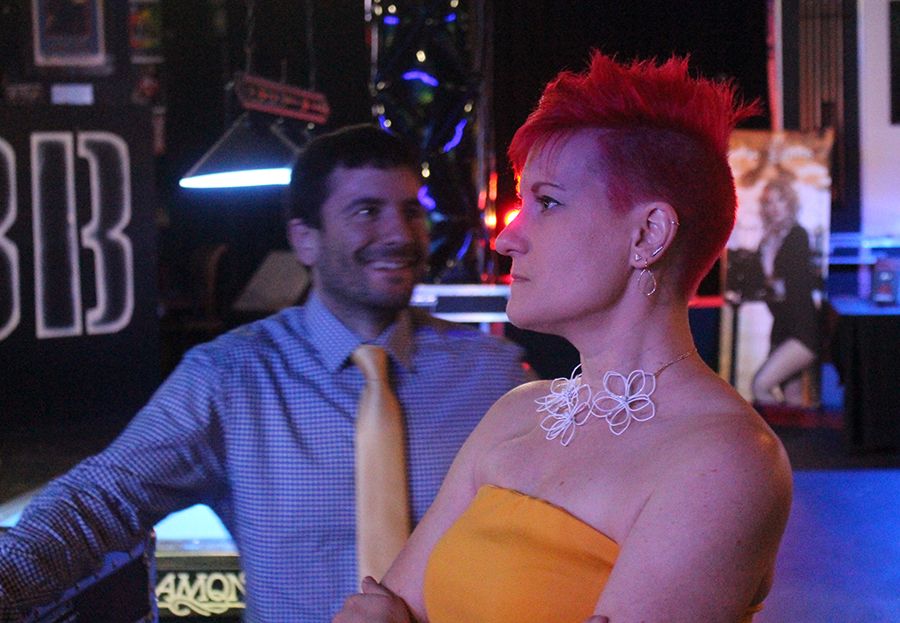 We also had our beloved Ginny Rosewater on staff for the event. She was pulling double (or even triple) duty, though. Not only did Ginny work book sales, she is also included in Vroom! so was constantly signing as a featured model. Then, just to make her life even more complicated/ amazing, we asked her to perform as the opening act in her band "Dem Folk". Turns out a lot of you don't know that brilliant and beautiful model Ginny Rosewater is also a talented guitarist/ singer. This was actually her first major performance outside of living rooms and bars in Central Wisconsin, so she was extremely nervous. But after a WCP pep talk, Ginny blew us away as the bar filled with guests.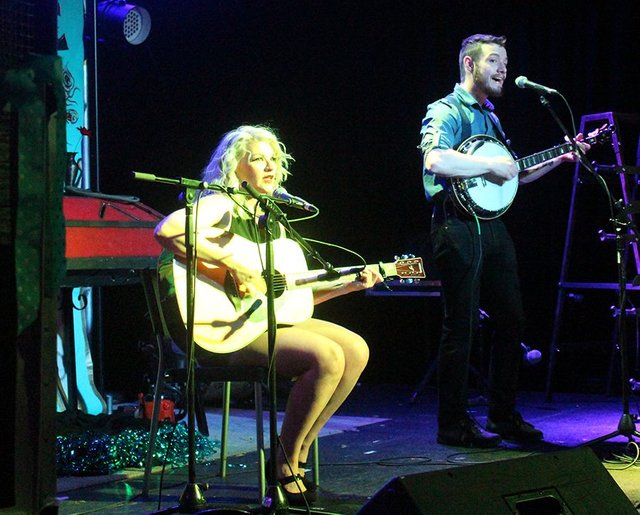 Ginny performing in Dem Folk
Oh, and the guests! While we anticipated a nice group of fans, we never expected some of the most notable people in the pinup and photography scene to come to our little party. And since we can't let a good opportunity pass, we decided to approach some of our favorite artists to make books of their own (we're looking at you, @kommienezuspadt and BigToe).
Here's something that really happened – living legend Ellen von Unwerth suddenly appears in the crowd, and then proceeds to take pictures of Gia Genevieve on the pool table. It's the kind of unique and unexpected occurrence that you wouldn't believe unless you were there to see it for yourself.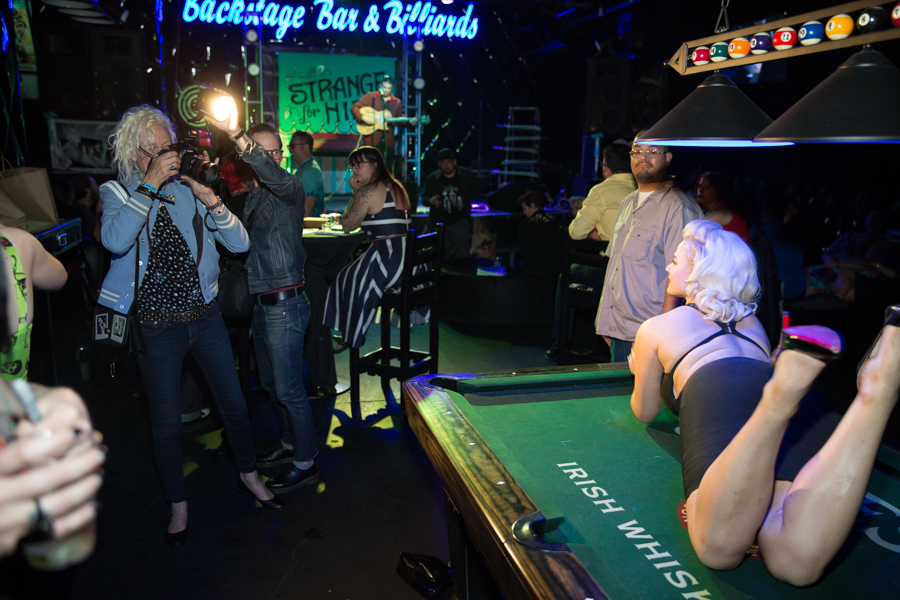 There's going to be some pretty amazing things to see this April in Las Vegas as well. If you can make it, I highly recommend you do.