The Pretty in Pantone Series: Greenery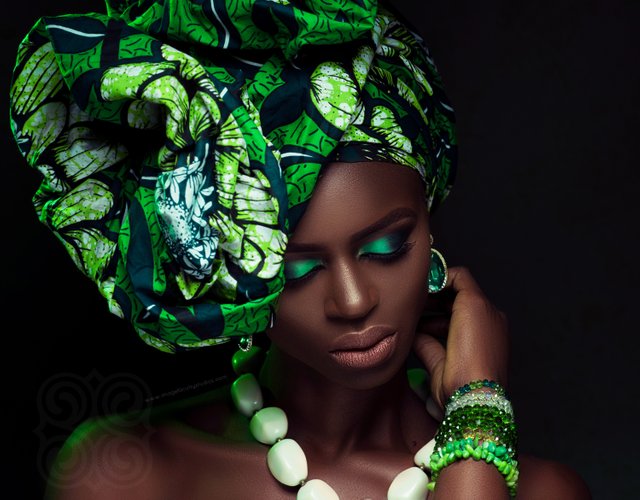 Every creative person or agency, even though they love to work with clients and brands; needs their own creative outlet. Work which they produce which is their expression, their way. This is ours.
Every year we produce a beauty and fashion story based on Pantone's colour of the Year. Now in its fourth year and as we gear up to do this year's story; we look back on 2017's story which saw us collaborate with brilliant Nigerian photographer ImageFaulty.
In 2017 the Pantone Colour of the year was Greenery, a light almost neon green which is very fresh, airy and current looking. While this colour invokes spring, it is quite versatile and could be either softened or hardened for depth of expression. Because of its floral and foliage association, we wanted to take the colour in a different direction.
When you think of Greenery you think leaves, right? Well, we wanted to move away from that obvious connection!
As with all the colours in this series we ask: if Greenery was personified what would she be like? We also wanted to give the colour an African spin as that hadn't been considered when we did our research so we wanted to show how the colour could be interpreted that way.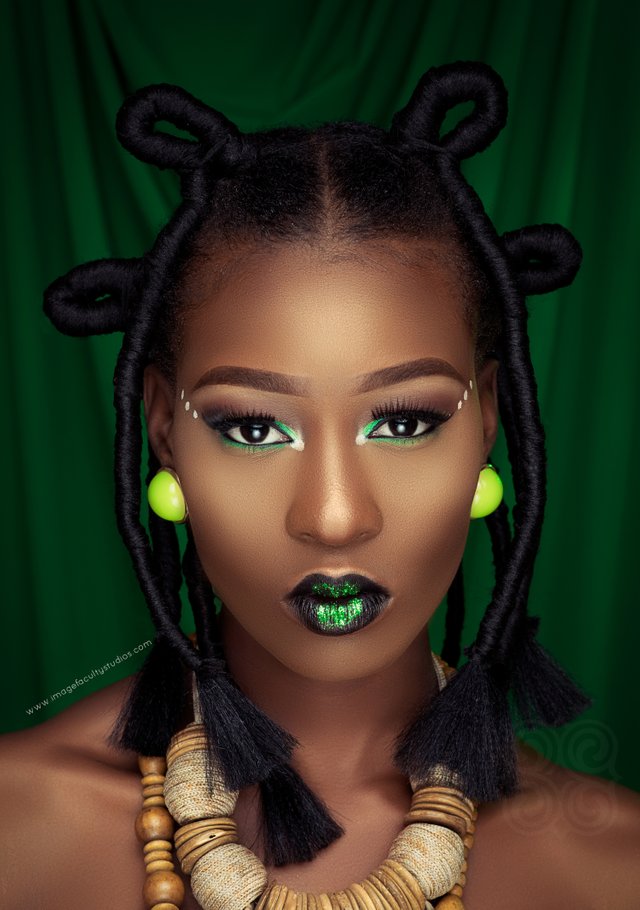 Nigerian photographer ImageFaulty is known for his beautiful, striking and highly conceptual photography and we were excited to see how both he and his team would bring their ideas to this concept. The colour is associated in the west with wealth and in African clothing is associated with new life, healing and also prosperity. And we wanted that woven in with the imagery.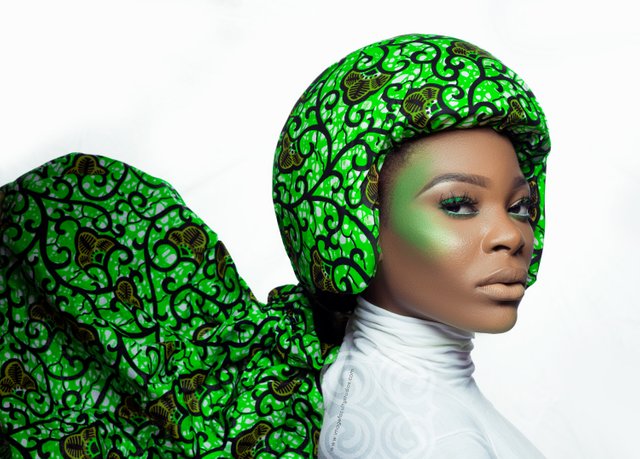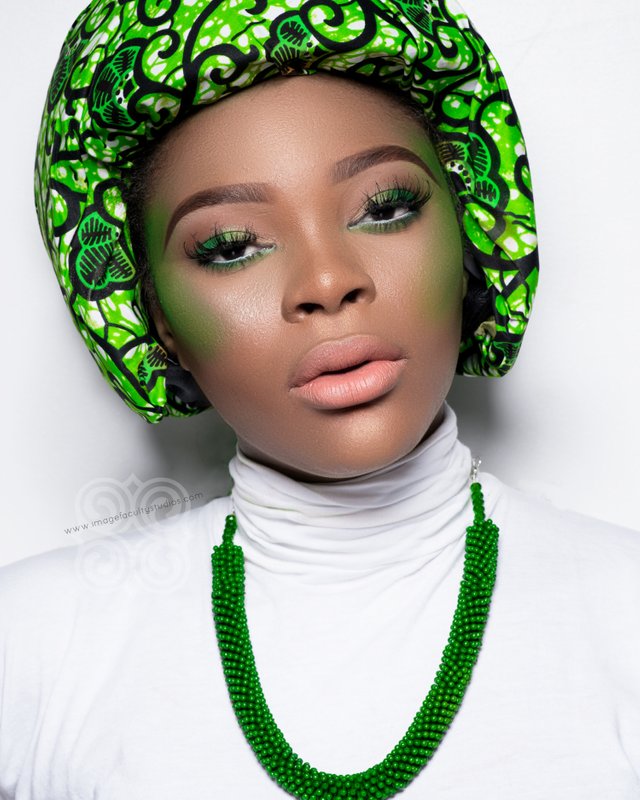 We love the outcome! The images all take on a stronger and edgier look instead of going for the soft and light themes associated with the colour. We have four looks (soft and hard, literal and interpreted). With traditional gele and the threaded hair and two looks which give a more modern take with the helmet wrapped in Ankara and a full head of hair in green with edgy jewellery.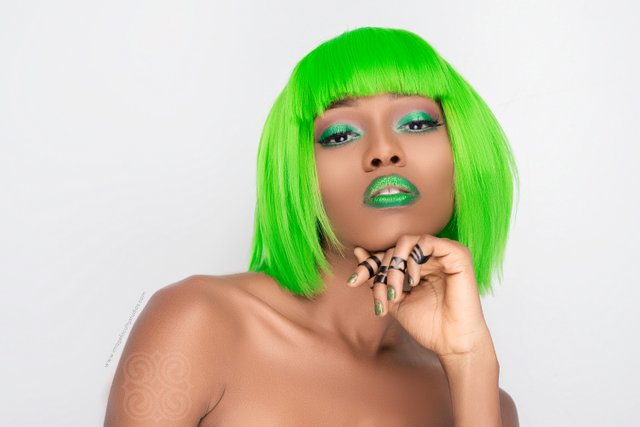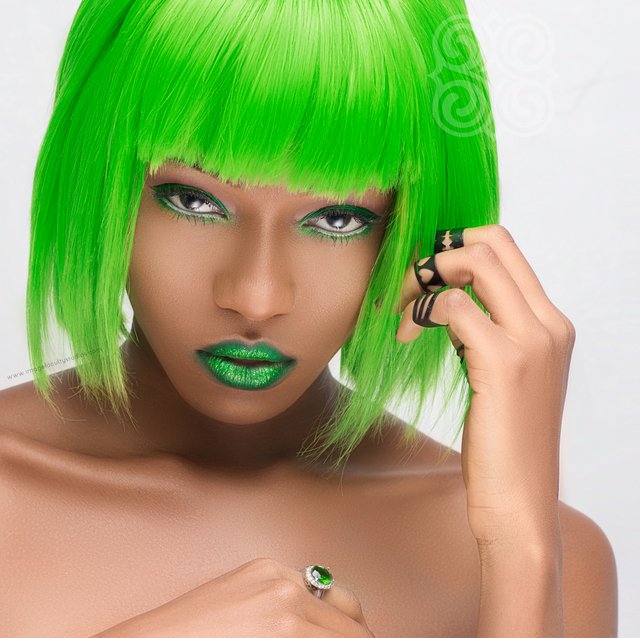 The play of hard and soft looks all with Nigerian culture and heritage weaved in produced some beautiful, Afrocentric images. Which look do you like the best?
Creative team:
Concept: https://www.instagram.com/@vinecreatives
Creative Direction: https://www.instagram.com/@idongesitusanga
Model: https://www.instagram.com/@ifedapo__
Makeup: https://www.instagram.com/@otismakeupartistry
Styling: https://www.instagram.com/@seamsandnotches
Photography: https://www.instagram.com/@imagefaculty
You can see more of ImageFaculty work on his website at www.imagefacultystudios.com and look out for this year's beauty story coming soon...!