Black Panther Looks Like Me passion project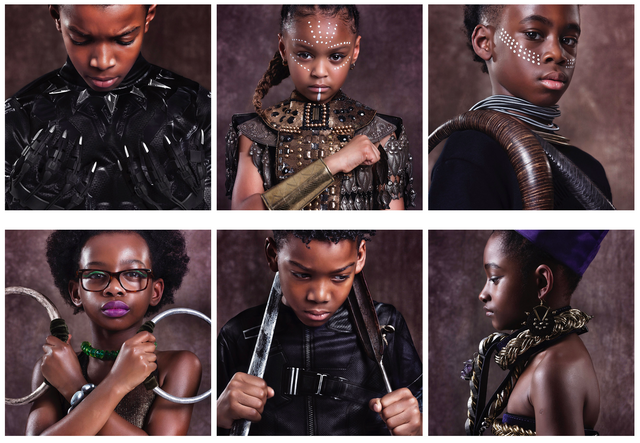 February 2018 saw the release of Disney/Marvel's 19th Marvel Cinematic Universe film, the Black Panther. The first one to feature a prominently black cast and helmed by a black director. The film was a huge hit both critically and commercially grossing over $1.37 billion (yes billion) against a $200 million budget.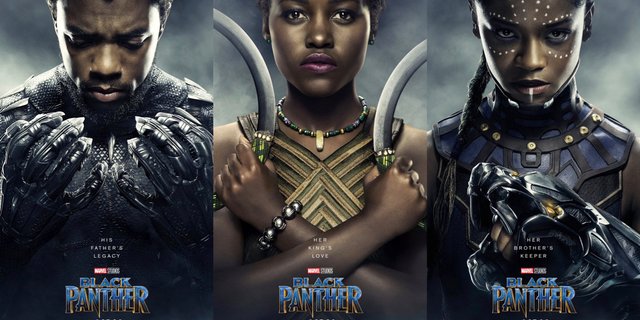 Before the release of this film, we got together with child talent agency Looks Like Me (http://lookslikeme.co.uk/) to create a series of images inspired by the film's main character posters. VINE Creatives were the creative consultants on the project, putting together the senior talent for the photoshoot.
Released about a week and a half before the film itself was released, this passion project very quickly became our most successful consulting project to date. On release the images were completely embraced by the global community and the images very quickly went viral. It had over 400,000 impressions on Instagram alone with other 1000 shares and reposts. It was featured on a plethora of media outlets across the globe including Good Morning America, Essence Magazine, Bella Naija, Style Rave, Blerd Vision and Mashable.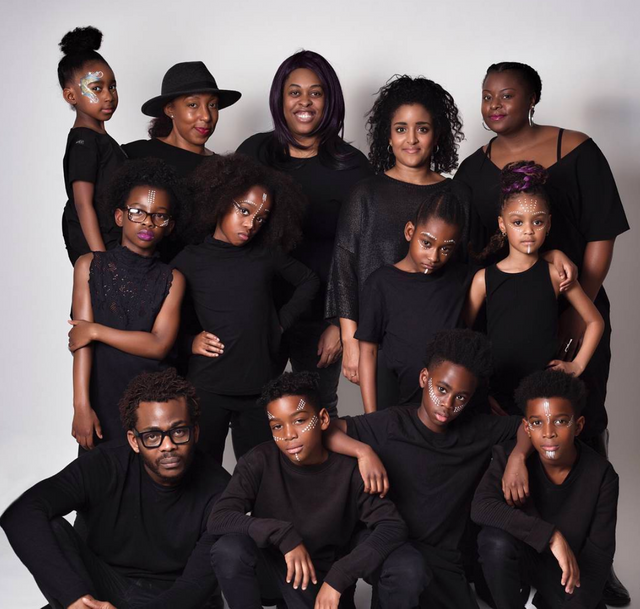 The biggest acknowledgement of the work, however, came when photos of the work were shared by the cast of the film themselves including British actress Letitia Wright and Lupita Nyong'o. This ensured that the photos made it all the way up to the director himself Ryan Coolger, who the agency founder Selma Nicholls was able to meet, giving him a set of signed postcards.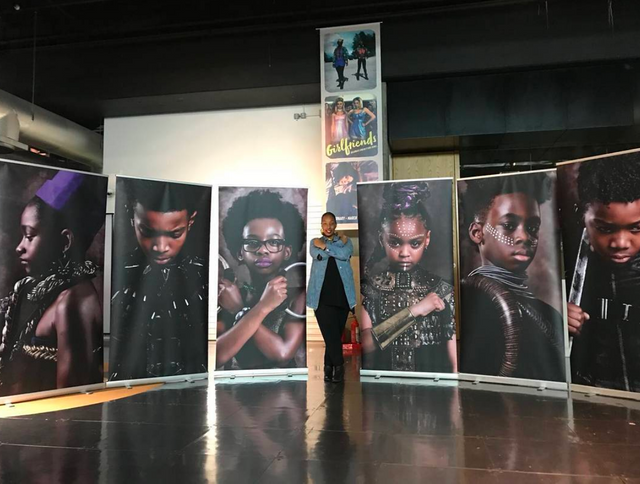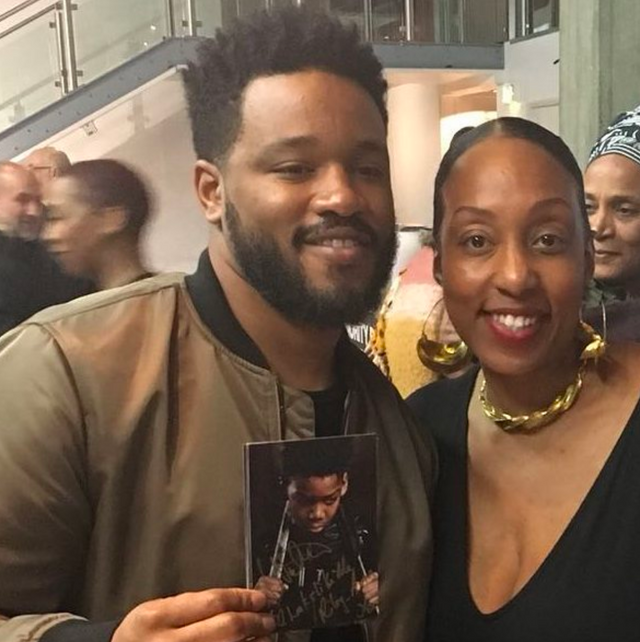 The title of the project is Hero in us all.
Selma says:
Proud to use my creativity, passion, determination, platform and personal funds to represent the future generation of culture, pride & the hero in us all!
The images were exhibited on 9th February British Film Institute in partnership with event platform We Are Parable (http://www.weareparable.com/) part of the Afrofuturism market.
The full team behind the shoot:
Talent: Looks Like Me (http://lookslikeme.co.uk)
Photographer: Asiko (http://asiko.co.uk/)
Stylist: Basma Khalifa (https://basmakhalifa.com/)
Face art: NY Glorious Facearts (https://www.facebook.com/nygloriousfacearts)
Creative consultant: VINE Creatives (http://www.vinecreatives.com)
We loved this project and are very proud of the response to it. Black Panther 2 looks set to come out in 2020 so look out for the possiblity of another shoot like this then!
Follow us on Twitter: https://twitter.com/VINE_Creatives
See more of our creative and curated images on Instagram: https://www.instagram.com/vinecreatives/
Black Panther images are Copyright © 2018 of Marvel and Disney. All rights reserved.