Black is the New Black Launches at the National Portrait Gallery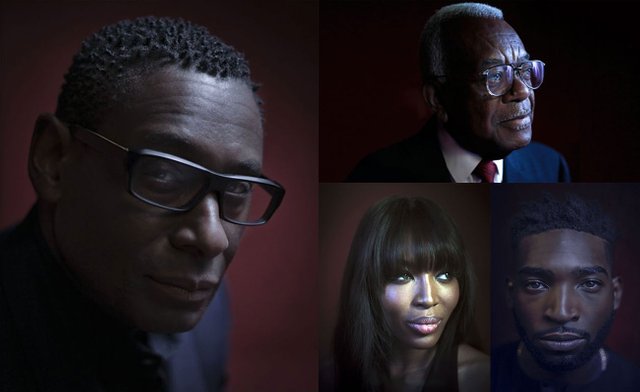 Black Is The New Black: Stars Gather To Spark A World of Opportunities.
Review by Kelechi Iwumene (https://twitter.com/kelechi_iwumene?lang=en)
Wednesday 10 October 2018 – 7:30pm – National Portrait Gallery – St. Martins Place – London. Mark the date, time and place where the stars of black excellence gather, to ignite diversity's supernova.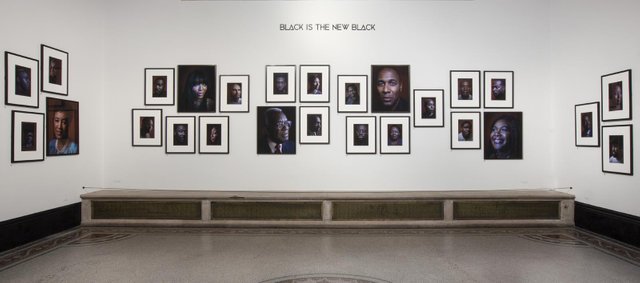 The narrow first floor corridor bedecked with the stately Victorian, Edwardian and 20th Century portraits is buzzing with conversation, fancy finger food, and music. Black British designers, journalists, artists, and politicians gather for a private viewing. Artistic director Simon Frederick's has installed a series of portraits that follow up from his critically-acclaimed BBC documentary Black is the new Black. This is a night to remember for decades to come; a special evening impressively with the initial help of two advocates for ethnic minority groups in the UK's creative industries.
We Are Stripes, Co-Founder and Senior Art Director, Nene Parsotam first introduced Simon to Global Solutions, Director Akama Davies who became his main sponsor. Akama then took over, pitching it whilst he was working at OATH in order to get the money needed to make this a reality. Leveraging where you are as a creative is just as important as knowing who you're connected to. We become responsible for the ideas we choose to believe in. Simon, Nene and Akama all believed it was time to tackle the way we celebrate Black British identity in this country.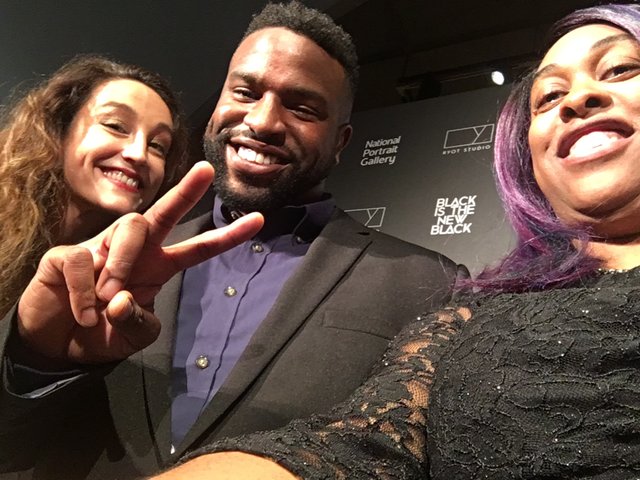 The juxtaposition of Afro-Caribbean British excellence against the backdrop of predominantly white paintings makes the night feel truly subversive. I find myself bobbing and weaving around notable individuals like Terry Jervis, Ozwald Boateng, Gary Younge, Tinie Tempah, Sir Trevor McDonald, Laura Mvula, Charlie Casely-Hayford, Chuka Umunna and Dizzee Rascal – all deeply enjoying the company of loved ones, friends and fellow contemporaries.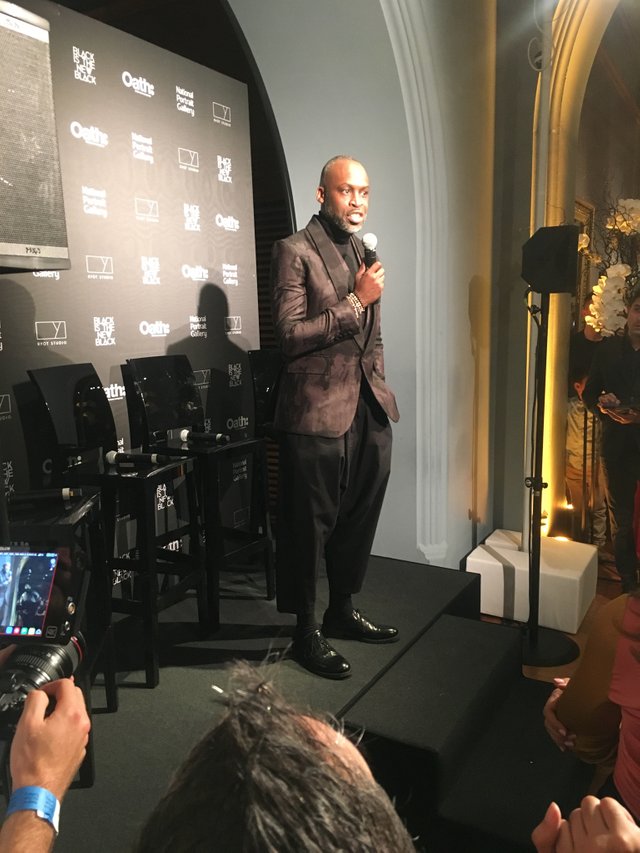 It is crowded yet altogether intimate and free from pretention. For the most part, I'm meeting guests for the first time but it is like I've known them all my life. Many of the talk is optimistic, excitable and full of hope about many others visiting a permanent gallery dedicated to celebrating Black British culture in such a prestigious institution.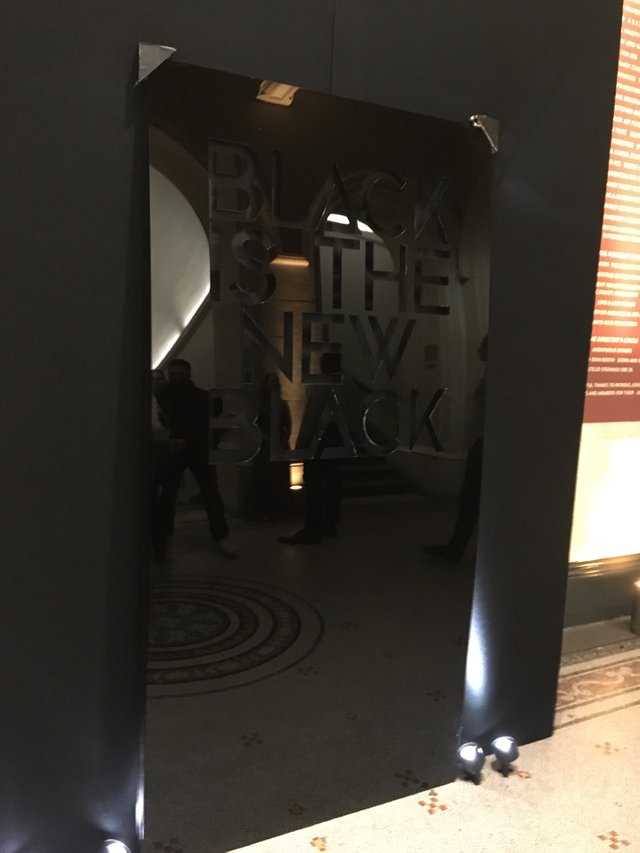 But there's another reason why the exhibition is here and not elsewhere. As Simon begins speaking, we discover that the journey started in these same halls. When he was 13 years old, his mother took him to see the portraits. Many from his community asked why his mother would take him somewhere black people were not welcome. But the visit sparked his desire to see someone like himself hanging from these famous walls.
Unlike the large and ornate paintings of admirals and dignitaries, Simon's portraits are simply framed and focus on the faces of his subjects. The art establishes intimacy between the viewer and the portrait; I am an outsider looking in – invited to become a part of their state of mind by gaining a somewhat exclusive insight into their souls. You can't help but get lost in their eyes – some pairs carrying a pang of sobriety or a wisp of reverie, more than others. This invitation is brought further to life by augmented reality. An exclusive app is designed to upload a segment of the subject's interview once your smartphone is held up to the portrait.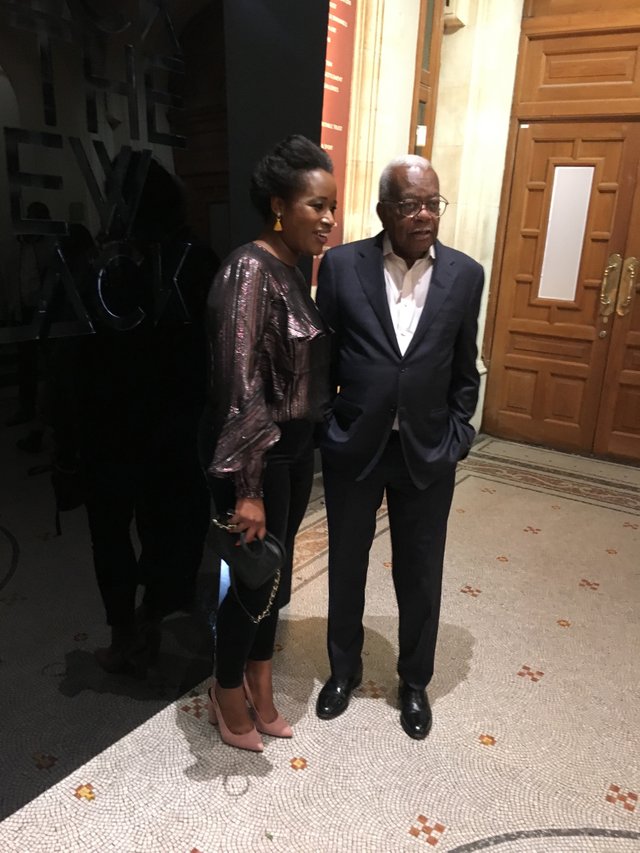 Another fact I notice is that all the portraits are printed in colour. For so long, the modern art world has depicted the black body through a black and white or sepia lens – as if to drain us of our 'browness' and exaggerate our 'blackness.' Here Alesha Dixon and Les Ferdinand's simmering stare burst forth from behind the glass with colour and validate our humanity through our diversity in appearance; no two Afro-Caribbeans are the same!
Re-humanising Black British identity is a recurring motif throughout the night. The natural voice is distinctly human. Denying our community the ability to tell our stories – with our voices – robs us from showcasing our similarities with others. On the night, Beverly Knight recounts introducing her white school friends to hard-dough bread for the first time. Noel Clarke mentions a father who brought his daughters to watch a scene in Bulletproof where a black police officer is sharing the bath with his lawyer wife; functioning Black British families can be presented as a normality not an exception!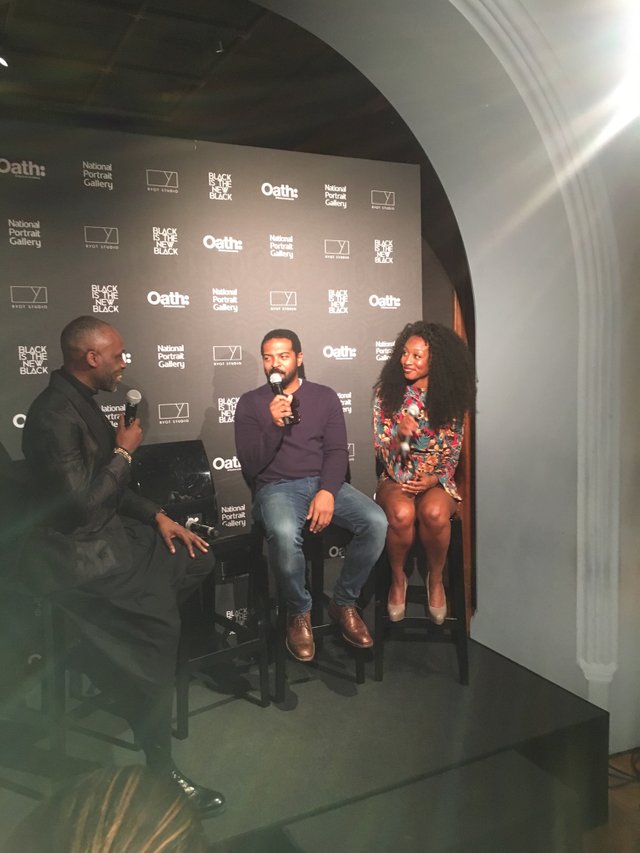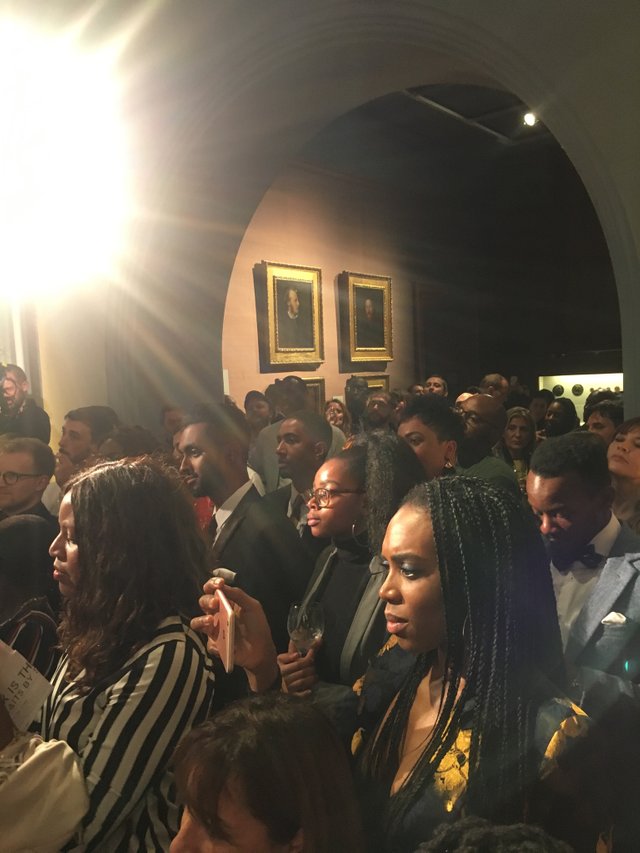 Simon initially buried the project. But even after he returned to it, ten years would pass before we would see it all come to fruition. A guest asked what took him so long? There were tides of resistance Simon battled with both externally and internally:
There is a time in your life when you are told you are not good enough then you eventually begin to believe it…I gained the confidence to believe I had the right to tell this story.
The portraits will be on display at the Gallery until 2019. Simon's latest project "They have Got to have us" is now on BBC iPlayer.
Follow us on Twitter: https://twitter.com/VINE_Creatives
See more of our creative and curated images on Instagram: https://www.instagram.com/vinecreatives/