This picture was taken on a hike up the mountain pico de humo in spain.
As it was early in the morning, the sun was still really low and I was standing on the ridge of the mountain shortly before the summit. The sun casted my shadow and the shadow of the ridge into a closing cover of clouds infront of me. It was an amazing moment!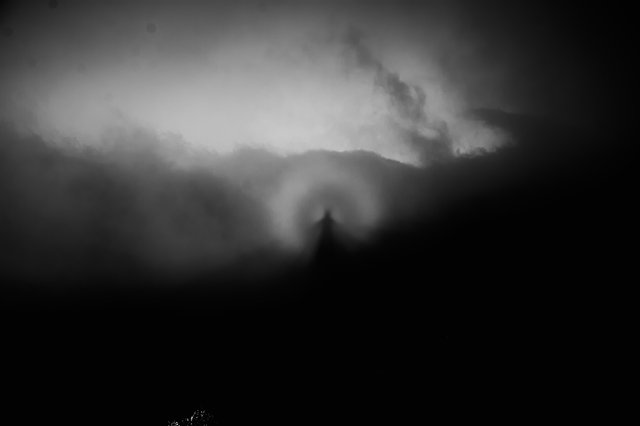 Click on the image for full screen view.
Canon EOS 50D | Canon EF-S 17-85mm f/4-5.6 IS USM | ISO 100 | F11 | 17mm | 1/60sec
This is my entry for the #TravelPhotoContest by @lightcaptured. Check out his site, he makes some really nice photography!