Watching me is like watching a fire. One with the desire to consume.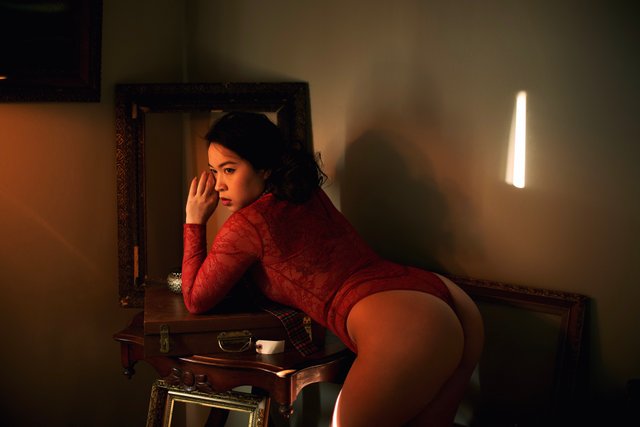 ---
A little spark flickered today and I found myself on an unexpected journey of inspiration, self-doubt, and determination.
I was overwhelmed with the urge to create something on a limited amount of time. I sat at my vanity and thought to myself, "Do I go for it or save it for a rainy day? Do I continue impulsively or let logic overtake my mind?" The chances for success were slim but the spark was still alive so I went to work painting my features, my expectations low.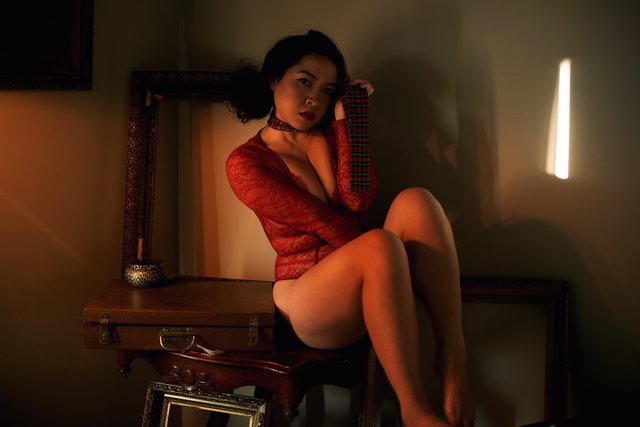 I looked at the time, noting that I only had forty-five minutes to shoot. I didn't have time to create a new set and a voice told me harshly to avoid mistakes. I fell temporarily, trapped in a loop. Nothing was working and it seemed like I was destined for failure. I knew I was under the wire. 
With the last of my time, I bit the inside of my cheek and I told myself to not give up. I took a minute to think, erased needless thoughts, and finished with a calm demeanor. My alarm continued to chime as I quickly threw on my clothes before rushing out the door and into the cold.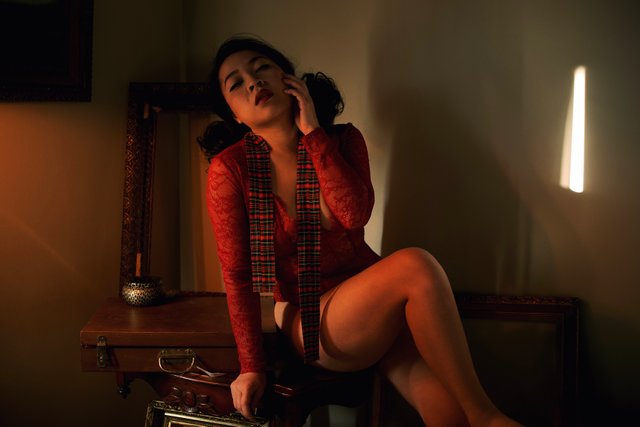 These images were taken late this afternoon and I left without knowing what was waiting for me. I received some praise and I'm now happily sharing my thoughts, grinning over the days accomplishments. 
---
Thanks for reading. 🦊