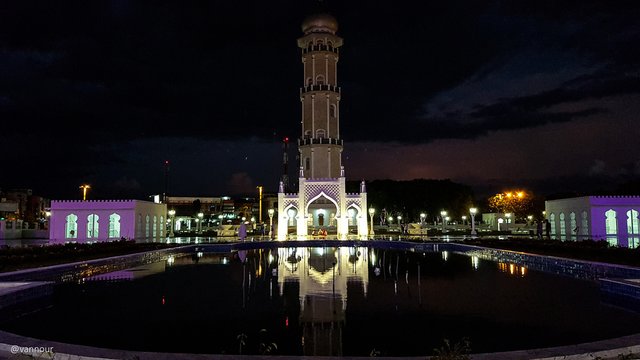 As moslim, we are fasting for a whole month as an annual obedience in Islam. The day of the Ramdhan month ranges from 29-30 days based on the visual observation of the crescent moon. The month of Ramadan is the 9th month in the order of the Islamic calendar.
While fasting from dawn until sunset, Muslims refrain from consuming food, drinking liquids, smoking, and engaging in sexual relations. Muslims are also instructed to refrain from sinful behavior that may negate the reward of fasting, such as false speech (insulting, backbiting, cursing, lying, etc.) and fighting except in self-defense. Food and drinks are served daily, before dawn and after sunset, referred to as Suhoor and Iftar respectively. [Source: en.wikipedia.org]
The customs of some people of Banda Aceh City during Ramadan come to Baiturrahman Grand Mosque in the afternoon bringing snacks to break their fast in the courtyard of Baiturrahman. I went along to feel the same way, I did it in the last days of the month of Ramadan, I came with my family accompanied by my sister's family to enjoy breaking the fast together on the terrace of the Baiturrahman Grand Mosque.
Togetherness and peace that we feel.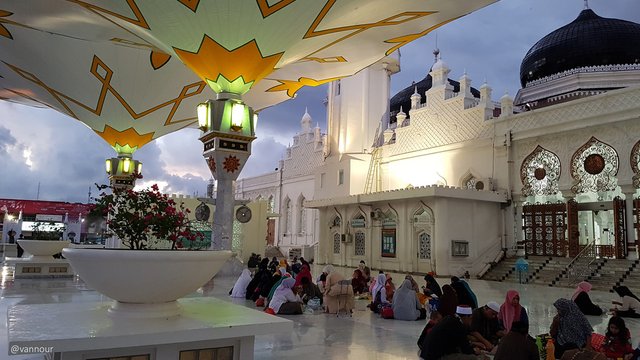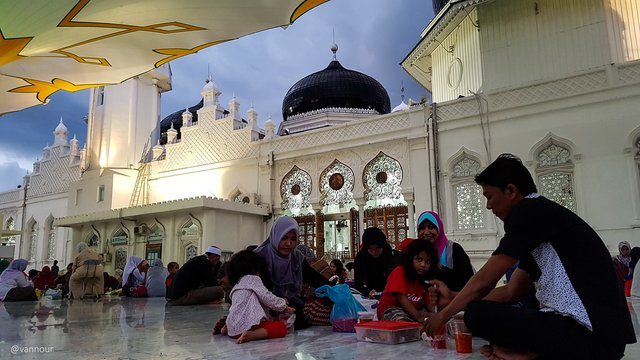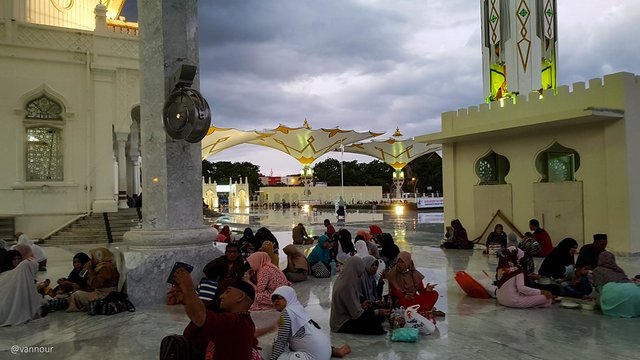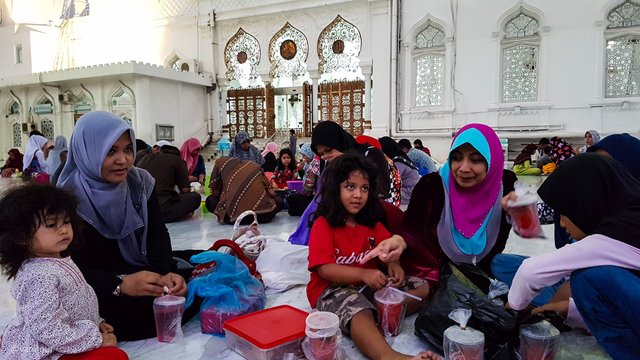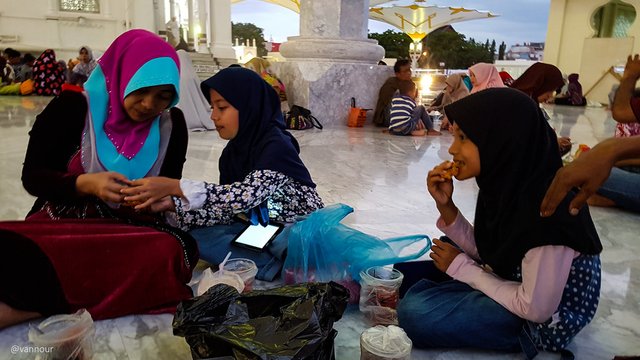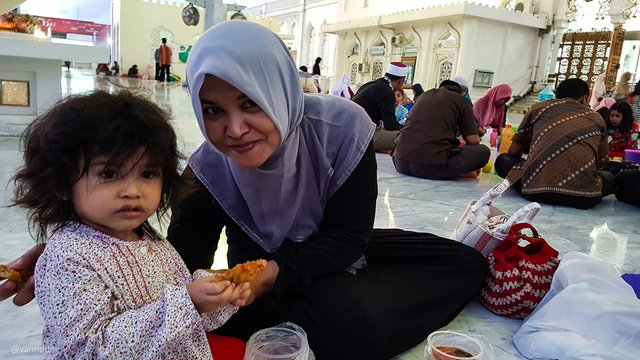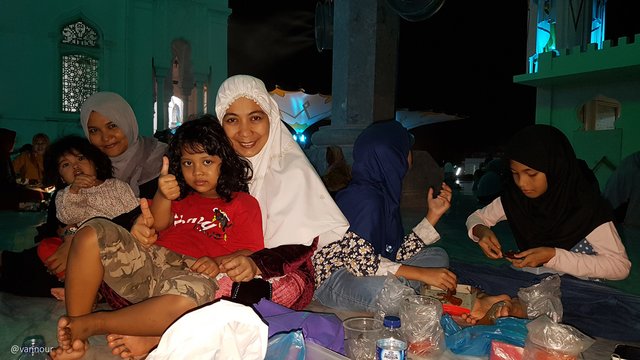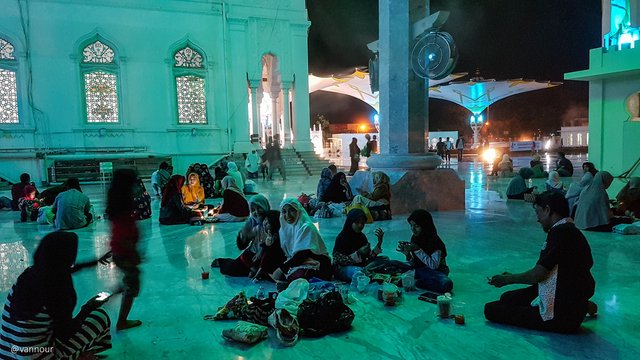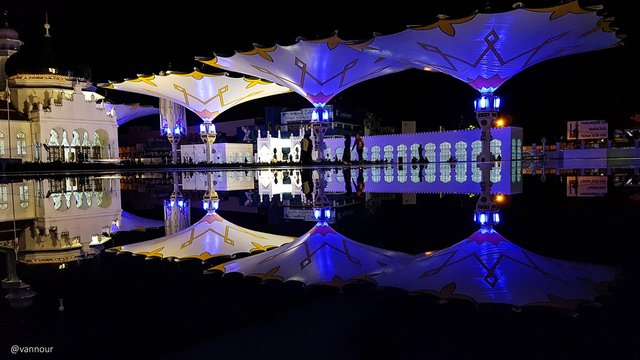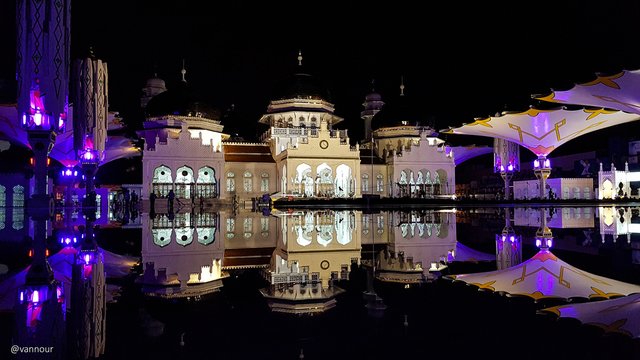 All photos taken with Samsung Galaxy S7
In the next 4 days, we will celebrate Idul Fitri, 1 Shawwal. One day for Muslims is not allowed to fast. Religious festivals are celebrated by Muslims around the world marking the end of Ramadan.
Greeting 'Eid Mubārak