This is my first entry for this week's challenge, when I saw the subject.. I didn't hesitate to jump in! I recently found out about this contest (I know, where have I been?) Thanks to
@claudiaz
for creating this contest, now I have a pretty decent way to challenge my creativity and forcing myself to get out of that comfort zone of not going beyond what I've done already.
I present you now a couple of photos I made in 2016, in a visit to a very small town inmersed in the middle of the Venezuelan mountains. It's the bridge over the Aracay river in Mérida. Aracay is actually a town, settlement, hamlet or sparsely populated site of the Cardenal Quintero municipality in the state of Merida, at 2,146 meters above sea level, which means that the river is named after the town. Had the opportunity to visit it and got cautivated by its bridge.
People in the village is convinced that this bridge was designed by Alexandre Gustave Eiffel, you know.. The guy who built the Eiffel Tower in France. Which makes me think.. Where did they get the idea from? Because wow.. Believe me they're so proud of that. When I put the stories together.. What did that guy know about this little -very small- village inmersed in the middle of mountains/nowhere? Well.. Didn't had the heart to tell them that it was nearly impossible, I didn't have information about the bridge so.. Let's believe it was designed by the guy who built the Eiffel Tower.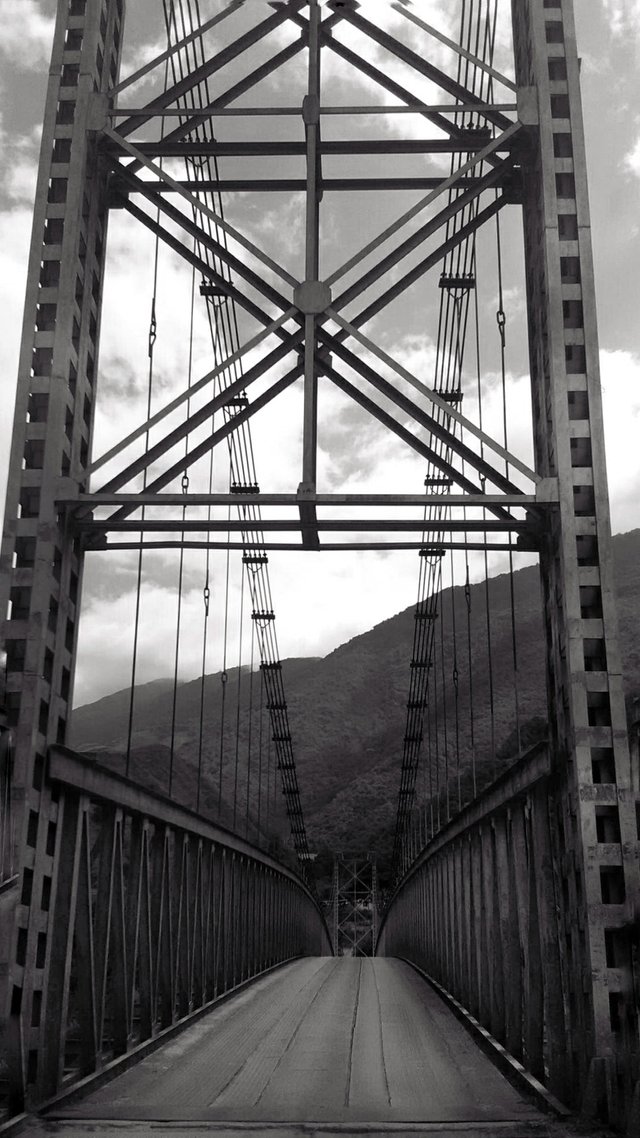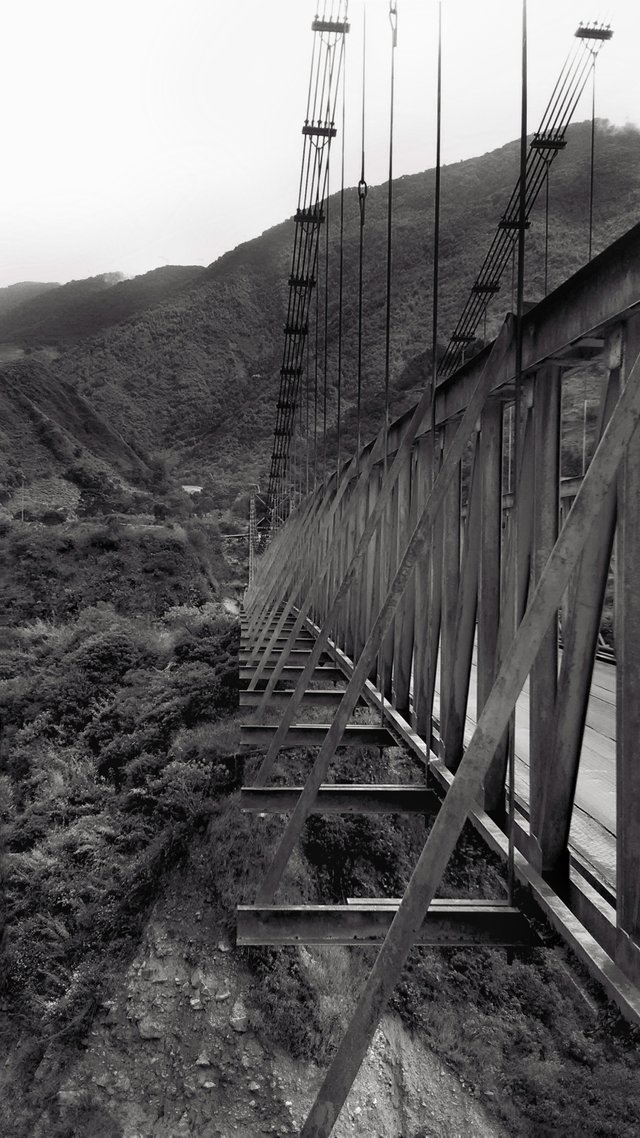 I didn't have a camera back then, so I took the photos with the iPhone I had at the moment. I believe the people in the village might see a resemblence between the estructure of the Eiffel Tower and the bride (I don't see it), and maybe started to think about that. I found really interesting the fact that their imagination went that far, what about if it's not jsut a story? Everytime I Google about that bridge I can't find anything else than a couple of photos, there's even few information about the town.. It makes the story harder to believe, but the lack of information feeds the imagination too. Who knows.. Maybe it was really designed by him.
What do you think?