African Child.
Pure and innocent.
With not a care about the world.
Beautiful being brimming with wild curiosity.
The whole world his to explore.
---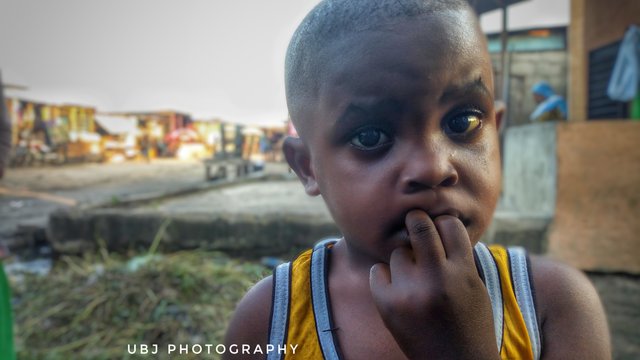 ---
Here is a photograph of my little friend, SUCCESS. He stays near our block. Funny little boy with a lot of troubles. .
.
Took the photograph when I came outside our block to catch some air(which happens very occasionally). So it happened that all the children in the block decided to come out to play that day. They were everywhere, enjoying themselves. I brought out my device and gave it to them. Talk about topping up the fun! Some of the children obviously hadn't seen a phone camera before or had never had the opportunity to handle one. They were so excited and they filled up my gallery with their photographs. It was quite hilarious. Funny poses. I mean poses never seen on earth were born that day. They had a really good time. And yes! Success was there too, enjoying himself on the rare occasions the lens were on him. .
.
After they had finished their session. Success stood in front of me putting on his pity face. Obviously, he wanted to take his own photos. He stuck two fingers in his mouth and said : "MEE".
.
.
And you know what I did next! .