After a while walking in the Valea Trandafirilor Park, in Chisinau, I was forced to turn around and go back the way I came.
Ahead of me, there was nothing but an abandoned path, ending in a few steps that lead to nowhere.
What used to be an entrance to this park had been shut down for security reasons.
There was some garbage on the ground... and traces of youngsters with spray cans. The vegetation was taking over what once was human realm and reclaiming it back to mother nature.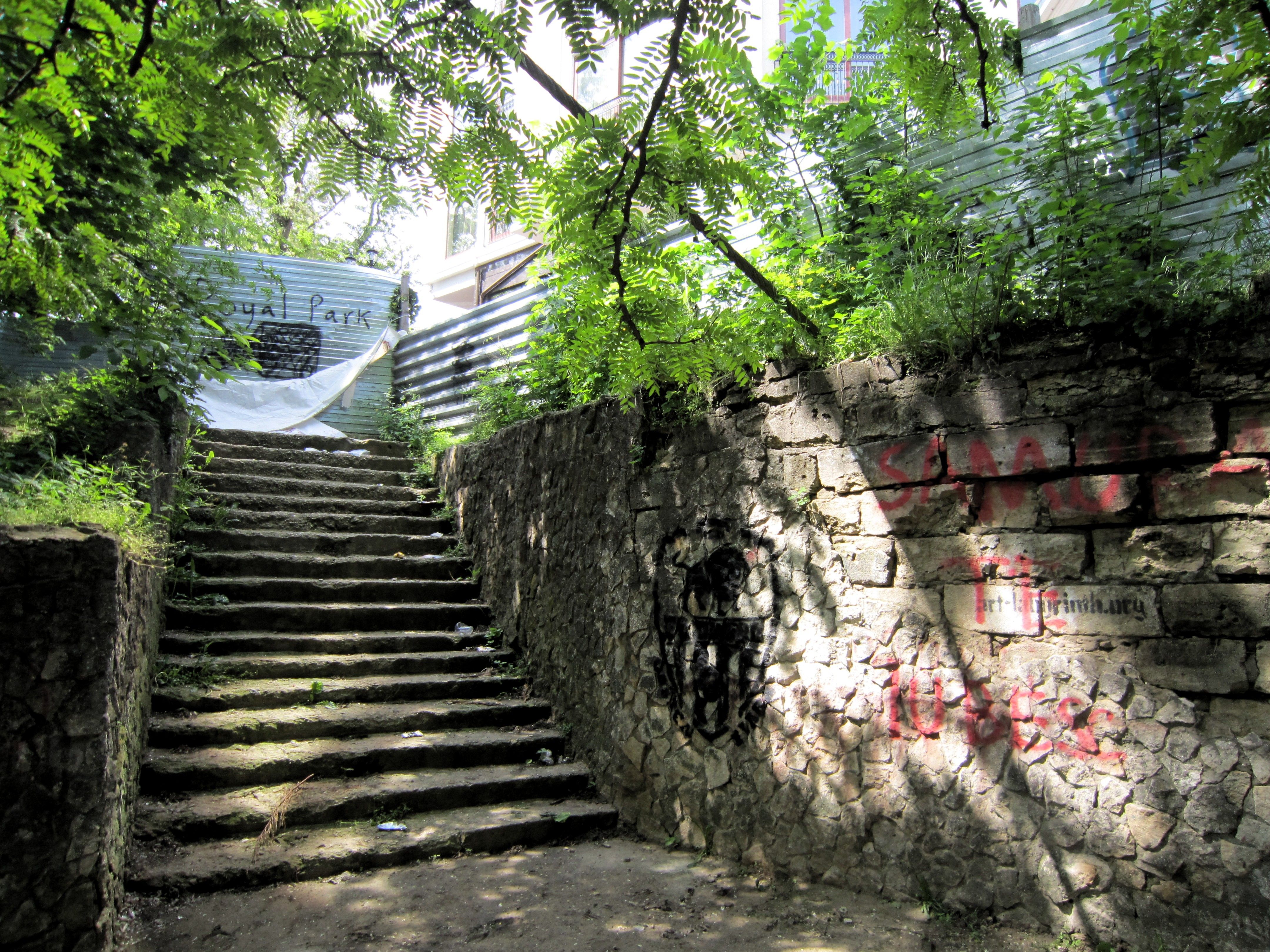 Be sure to click on the image to view full screen!
This happened nearly 2 years ago. I wonder if the entrance is now open again... but I doubt, this seemed to be kind of forgotten. Probably because money had to be spent in other, higher priorities.
---
| | |
| --- | --- |
| Camera | Canon IXUS 210 |
| Location | Chisinau, Moldova |
---
This is my entry for the Abandoned Shit Weekly Contest - №.13 - 'Stairs!' by @customnature