The Toorongo Falls are situated 118 km east from Melbourne CBD.
On my day off work I took my two kids to the falls to do some exploring. I soon found out it's pretty damn hard to carry a baby, camera and a tripod and of course making sure my other daughter isn't doing something too silly.
After few minutes of walking I realized that I had to go back to the car and leave some baggage behind ... tripod or the baby ...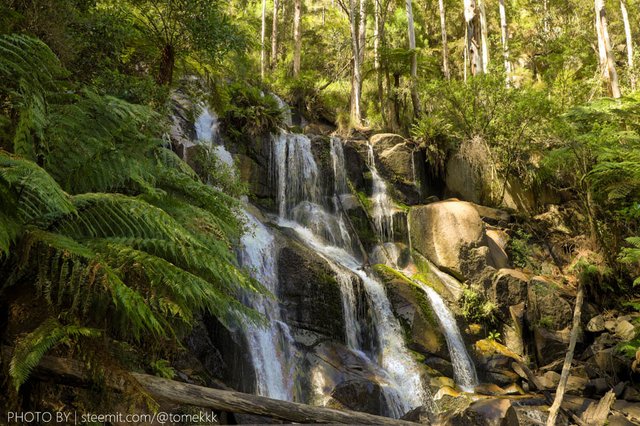 No slow shutter photography for me that day :(
Canon 6DMkII + 24-105mm - f6.3 - 1/25sec - ISO1000 @ 29mm