Hello and welcome my Steemian friends to a new episode of TimTravels!
In the last episode of TimTravels we saw the stunning mountain gorge in the north of Mallorca, Sa Calobra. Today we will visit the east of Mallorca and see perhaps one of the most beautiful beaches in the world. Never before did I see such crystal clear water yet being so blue. Cala de Moro is known to be an oasis where you will forget time and any worries.
Let us go forward together and explore the beauty of Cala de Moro!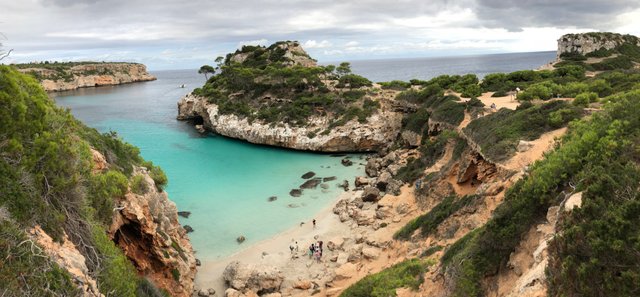 A panorama picture I took with the iPhone 8. You might notice that the sky is not as blue as on the other pictures. This is because I took it on another day. But guess what? Even with a cloudy sky this place is phenomenal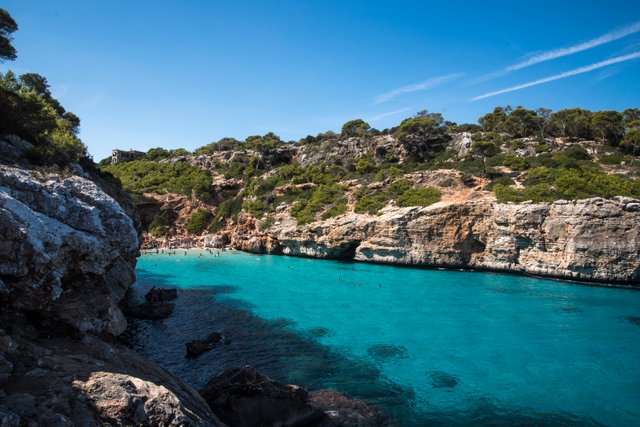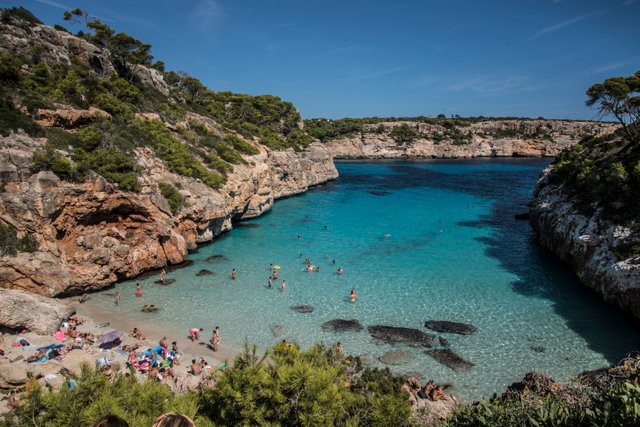 There is not much that I can say since this place left me speechless. Usually you will find these kinds of places in some travel catalogs and end up in a place that looks totally different. Cala de Moro promises nature at its best. The whole area is under nature conservation and lucky the people keep it clean. I saw no garbage and many waste bins. Big thumbs up for everyone who cares about keeping nature clean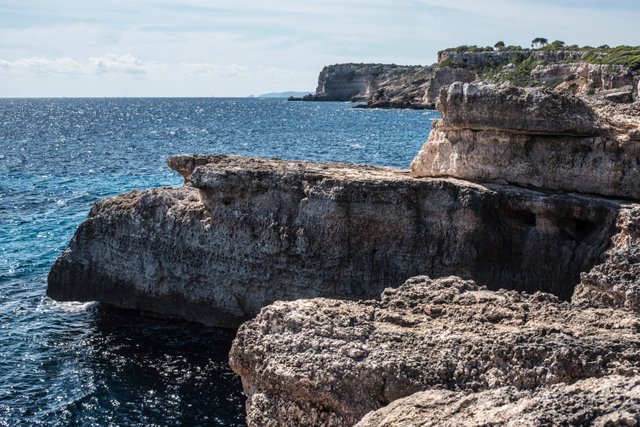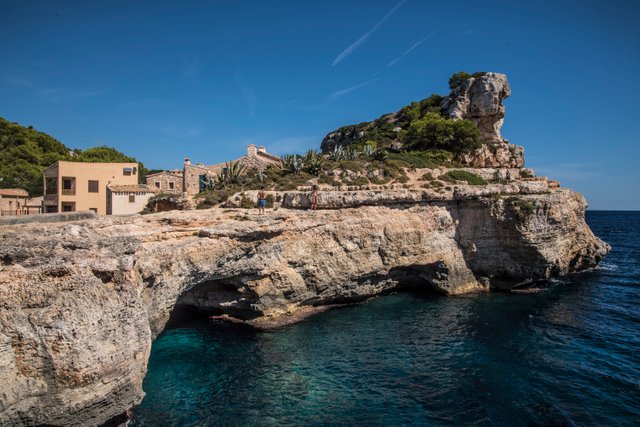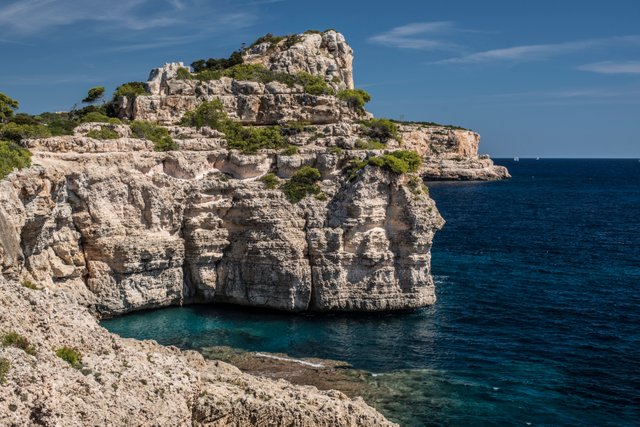 Cala de Moro is also known for its high cliffs where people occasionally jump into the water. Unfortunately, we didn't jump into the water there since we saw too many red jellyfishes.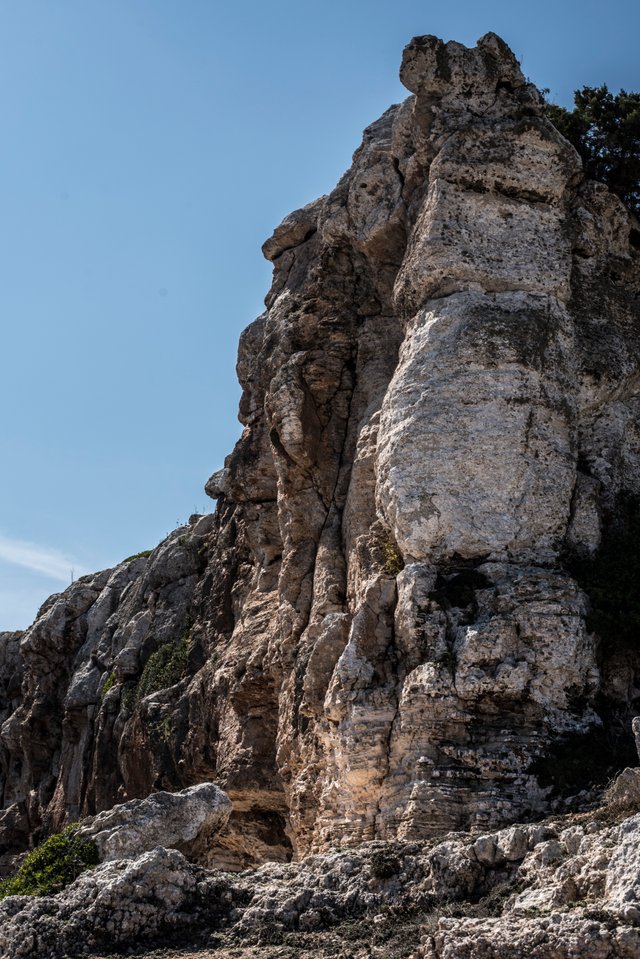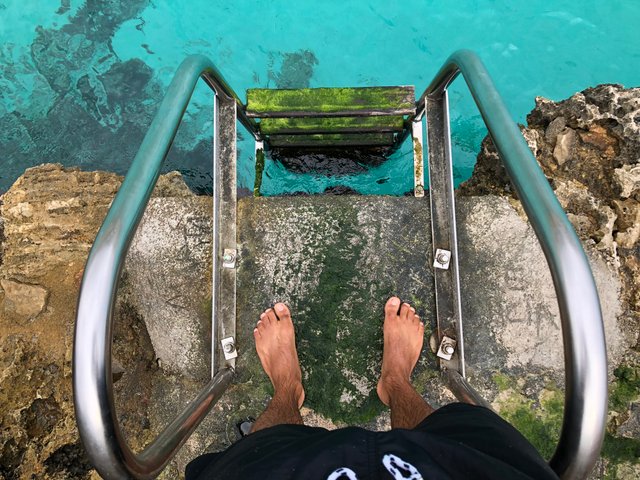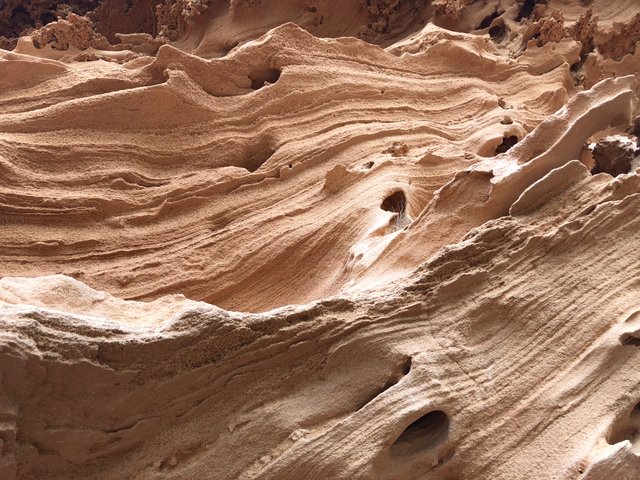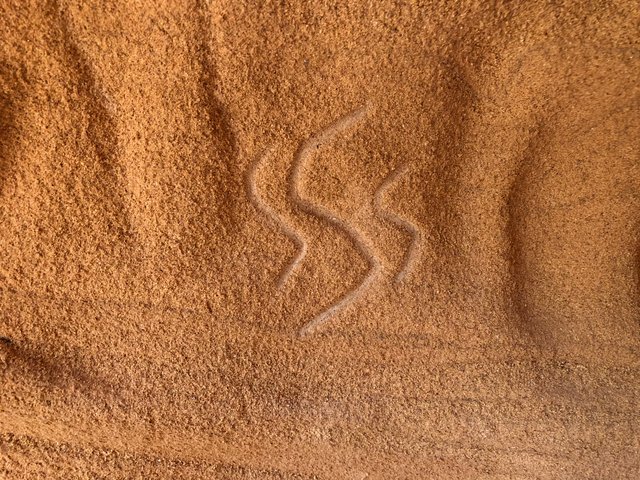 I totally enjoyed this beach and can recommend it to everyone who will visit Mallorca. Bring some proper shoes with you since the way down is a bit tricky and requires you to climb - it's worth it! Tomorrow I will visit a cave called Porto Christo. I'm excited to take some pictures there. Won't be that easy since it's very dark and I avoid to shoot with flashlights.
My travel video is still in the making. It is harder than I thought to make a good cut. The problem might be that I have an overly high achievement motivation but a lack of experience in shooting videos. However, learn by doing right? Every time we repeat something we become better at it.
See you soon and Steem on,
Tim