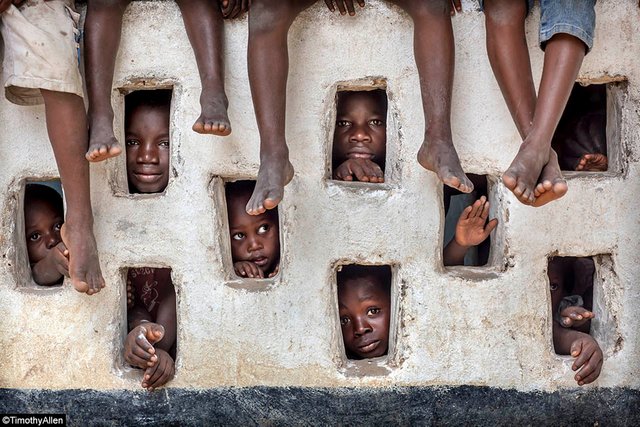 "Don't worry that children never listen to you. Worry that they are always watching you".
One of my favourite quotes... penned by author Robert Fulghum. The guy that wrote All I Really Need to Know I Learned in Kindergarten
Goes perfectly with this picture.
Shot in River Gee County, Liberia a few years ago.