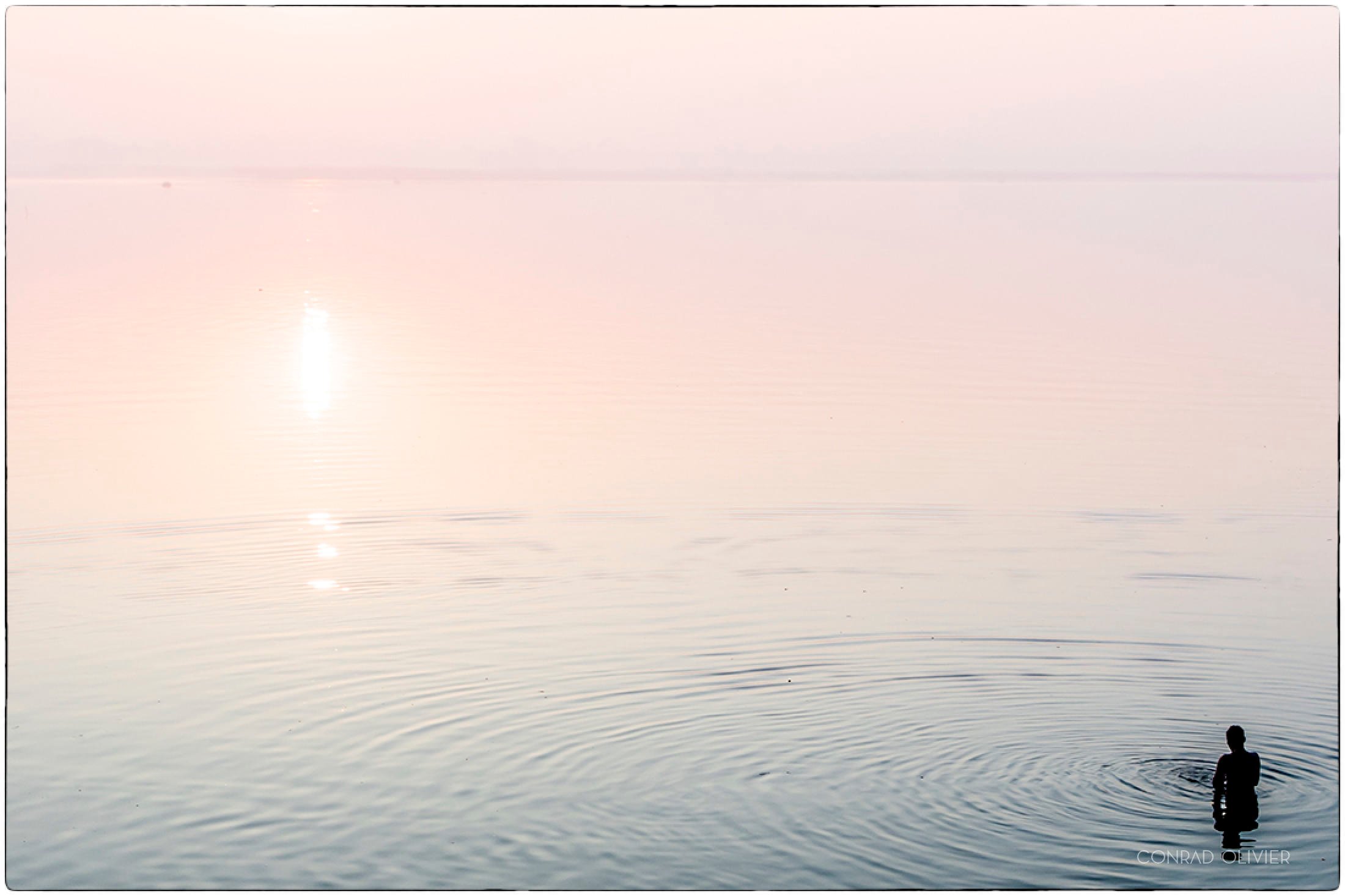 Taken just after sunrise on the Ganga ~ Varanasi
Canon 24-70mm f/2.8LUSM at 35mm 1/200s f/11 iso 320
Shooting into the sun is never easy. When there is ample atmospheric haze good things can happen though it may be hard to see it on your digital review screen at the time. Usually, this stretch of the Ganges is teaming with people and boats as Varanasi seems to never really sleep.
I find it rather invasive to photograph those engaged in morning prayers in a close up manner and head-on. I've done it and I'm not really keen on sharing those images as it just seems to be an invasion of privacy and their peace-seeking moment. Sure it LOOKS cool to see, but I think you ought to just go and see it for yourself.
Leaving things a bit more anonymous as I've done here releases the image from a type of voyeurism that I don't really appreciate. Seriously, the only minimalistic moment I had in Varanasi. Just my two cents.
be well, Conrad ( @timelapse )


(verification link on my site: http://conradolivier.com)
#photography #steemitphotochallenge #minimalism #india