If you have ever been to Bangkok, chances are high that you've passed through or by the main railway station, Hua Lamphong (left side), especially if you've ridden any trains while in Thailand. This vantage point really gave a good view of the arched roof of the station as well as the moonrise over the city.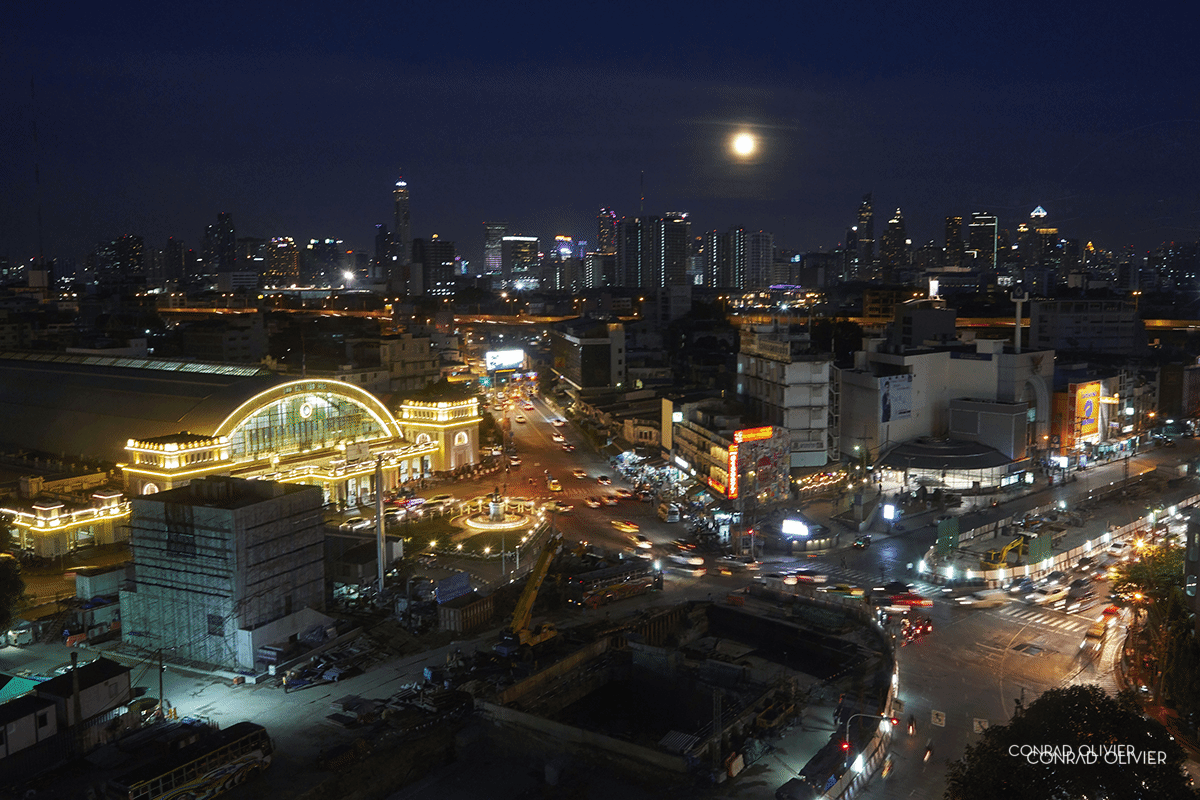 (I do a fair amount of time lapse work and even shot one of this scene albeit very very short... creating the cinemagraph from a single still image is somehow feels more creative and unpredictable)
The hotel that I was shooting from is the Centra by Centara hotel which has it's pluses and minuses.
I had a VIP suite which was fairly good minus the bed and apparent lack of fresh air (maybe it comes in from under the door and up the elevator shaft???). The lack of sewer gas in the bathrooms was a welcome PLUS. None of the windows open as they're plate glass and siliconed shut. The additional bedroom, bathroom and living room was well furnished and had another room booked though they gave us an adjoining room as I had 7 people in my party which was thoughtful. I would and have already stayed there again since this image was taken on Jan. 12, 2017. I was curious as to what they're building in the middle of the intersection - seems one tower was already completed and didn't have windows - perhaps it's related to the MRT which is the subterranean train service in Bangkok which I prefer over the elevated BTS line.
Pluses:
location near Chinatown, rail station and MRT
city view from approx 8 to 12 floors (low enough where you can still make things out)
clean and no sewer gas
3 AC units in the suite and large leather sofas
large master bath and half bath / powder room
Concerns:
lack of fresh air / AC had a bit of a funk and not responsive
beds were clean, but quite uncomfortable
WIFI - problematic for 3 days straight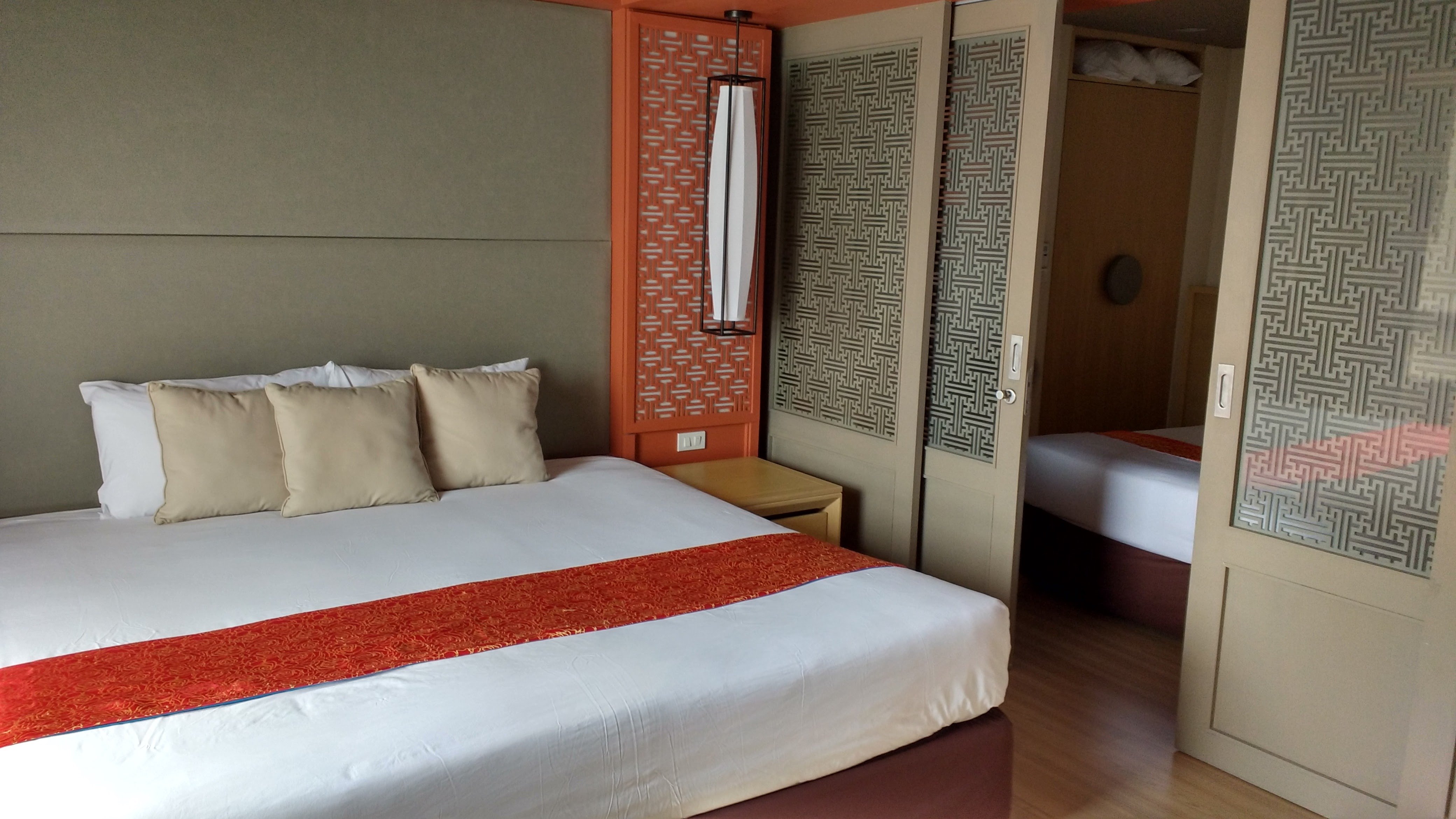 There's a lot more than meets the eye here - so many ways to get into the MRT from here: 1) lower left side of Hua Laphong Railway station 2) towards the right side of the image you see a 1/4 disc looking roof 3) far right side there is another opening leading to the MRT train. I think there's a 4 exit, though I didn't try that one. Proximity is a is one strong reason to stay at this particular hotel.
You can view Wat Traimit from the roof area as well are Chinatown which is not but a few blocks away.
Day time from same location - can be quite helpful to understand a location like this one from a high vantage point as the roads are going off in a lot of directions, many one way roads.