Sea turtles are so lovable. I have seen them in the wild, but only for vanishing moments in the ocean. Visiting the Loggerhead Marinelife Center in Florida, U.S.A., allowed me to see these large and lovely turtles in person. This set of photographs was taken on my visit to that rescue center.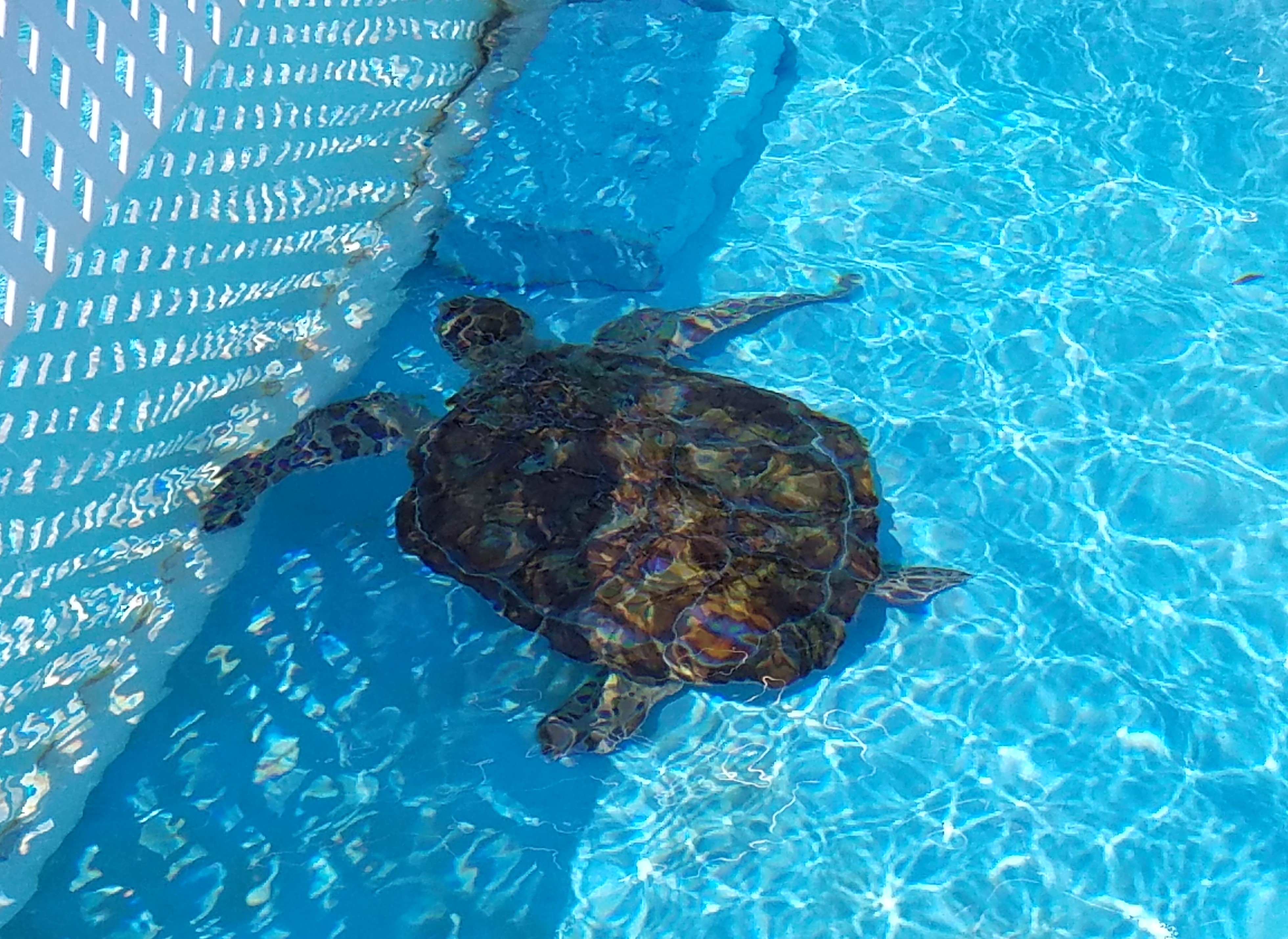 A little one.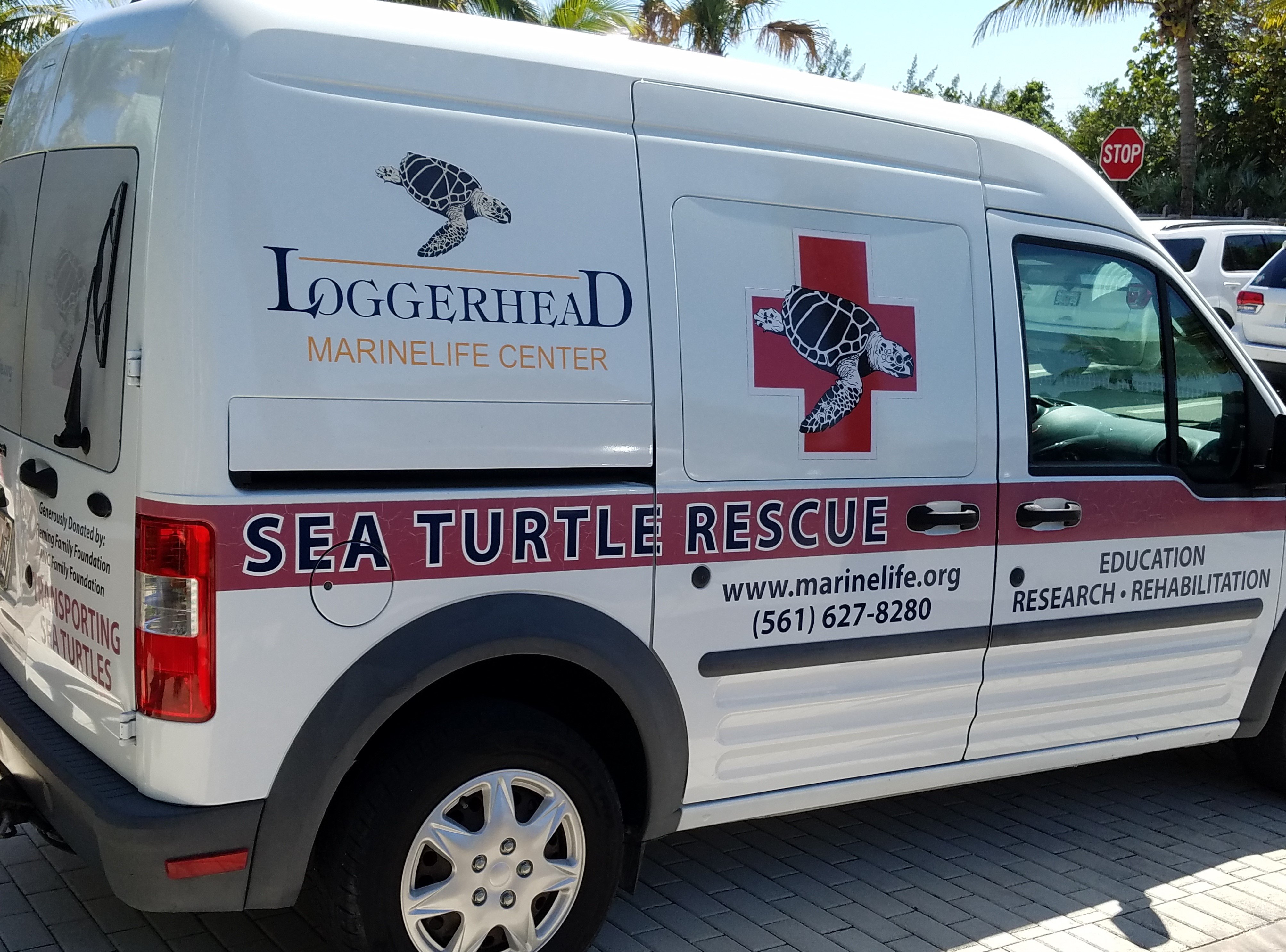 The turtle ambulance! If an ambulance can be cute, this one is.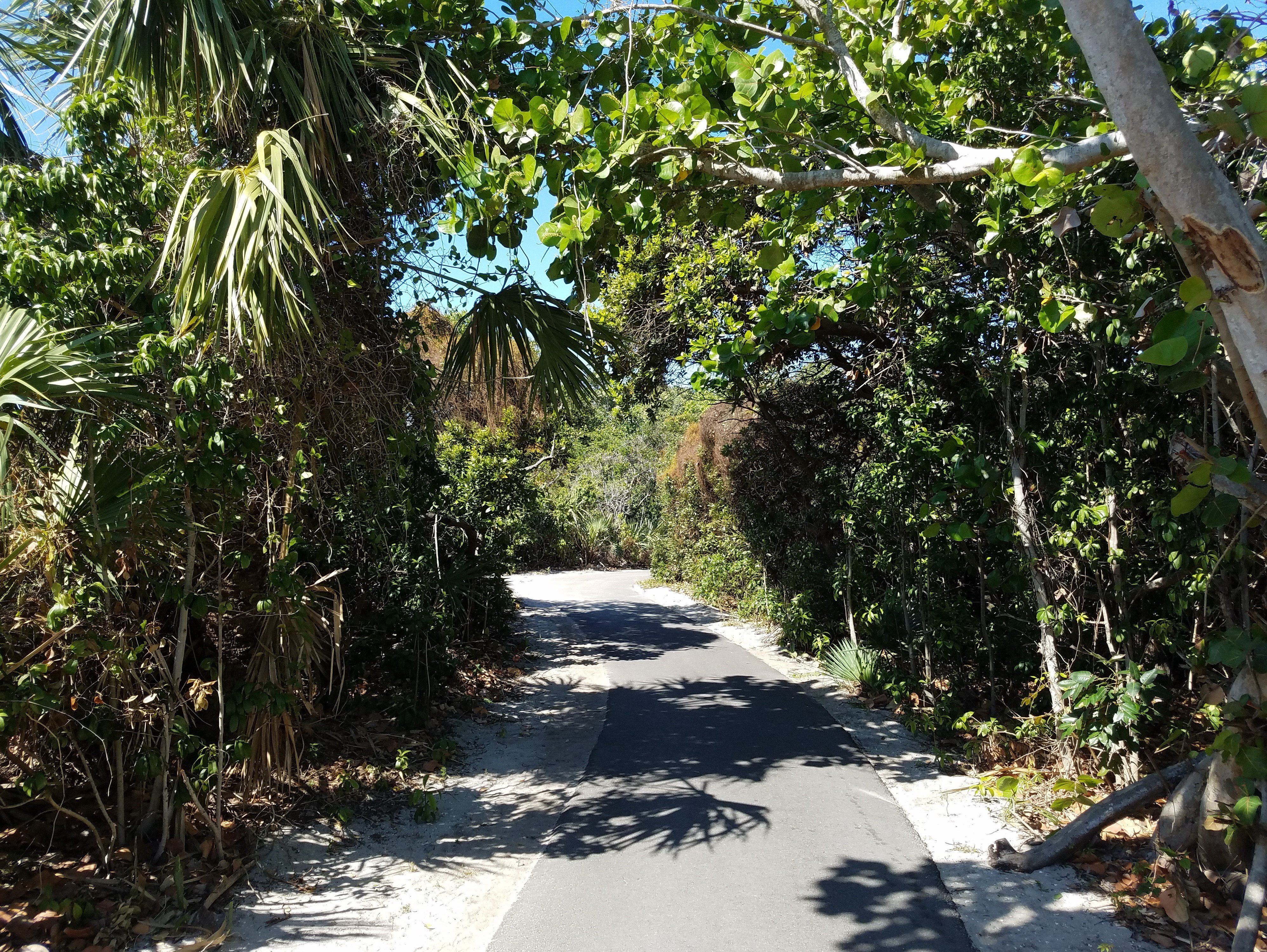 Vegetation outside.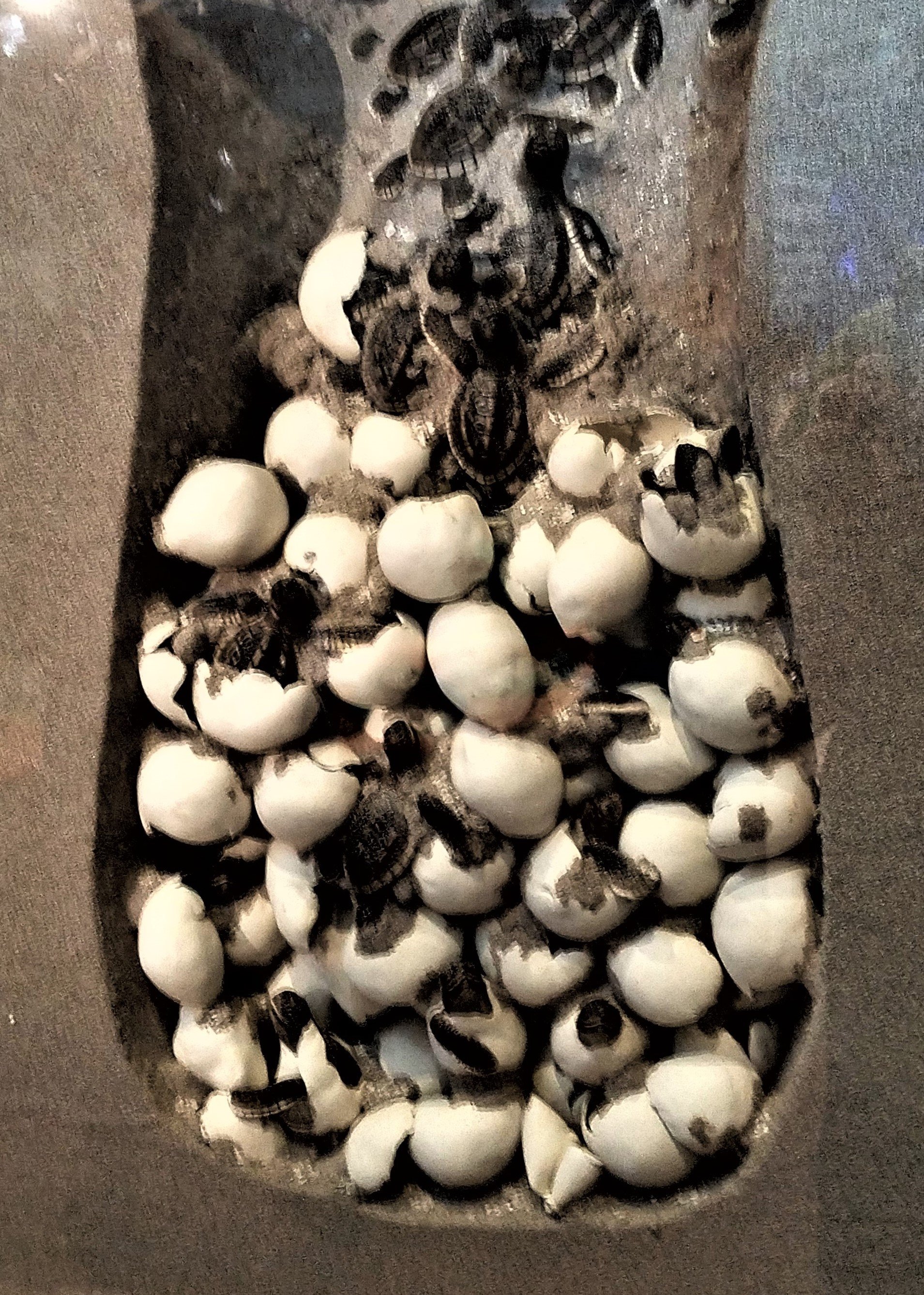 Not a clear picture. It's a museum display showing sea turtle eggs, dug in a sand pit.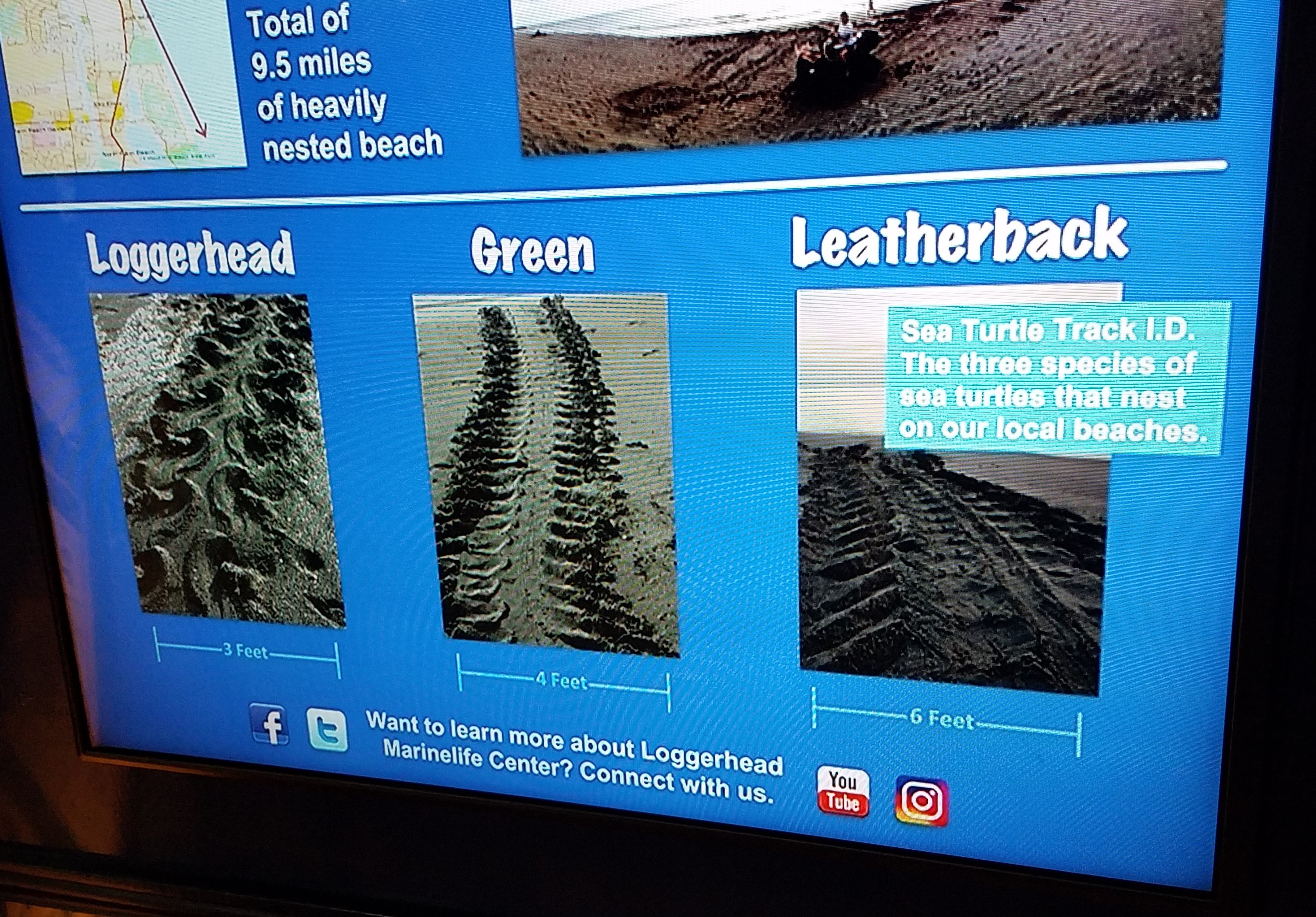 Tracks of different turtles.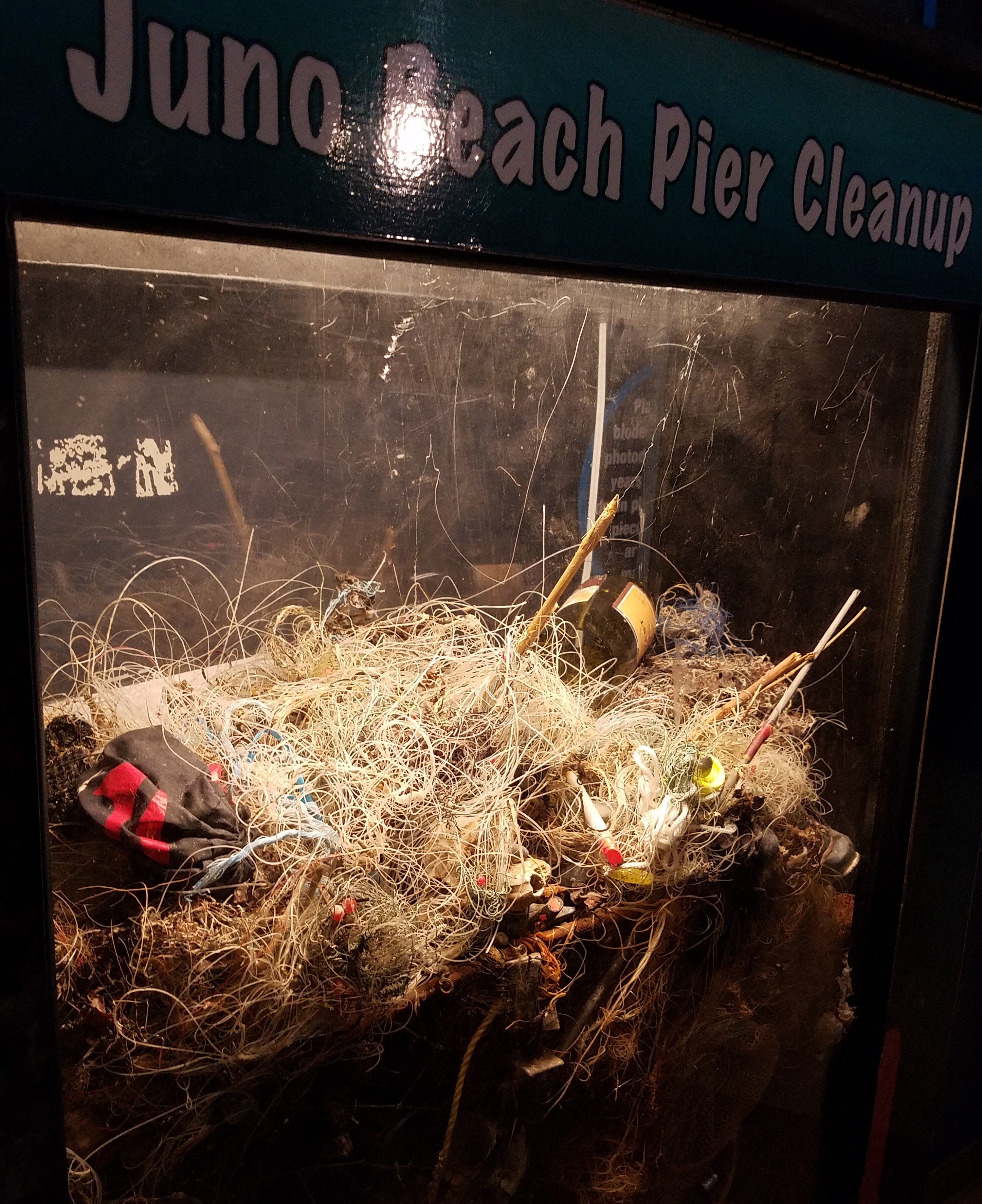 Please clean up after yourself and recycle what can be recycled.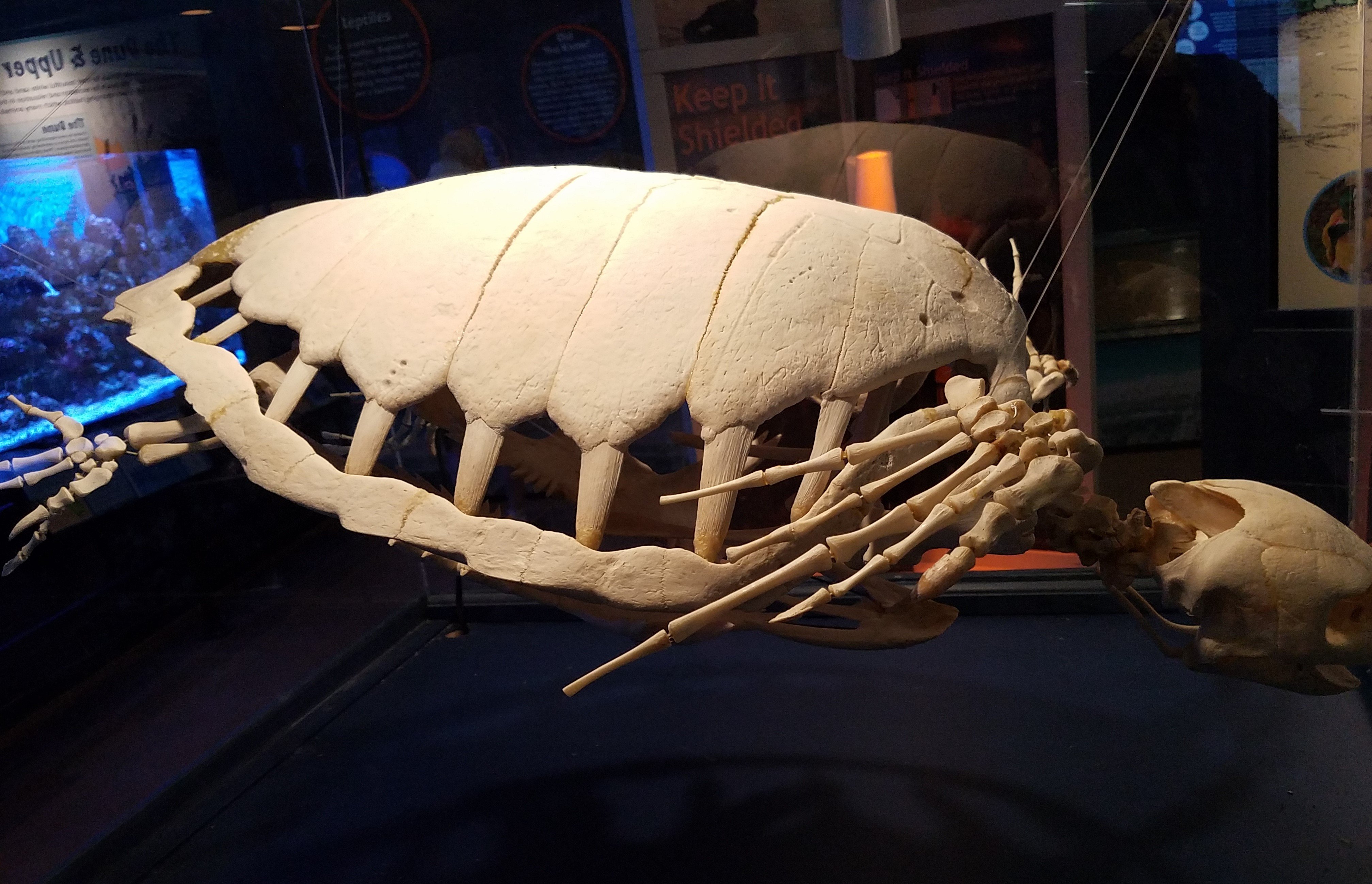 Skeleton of turtle.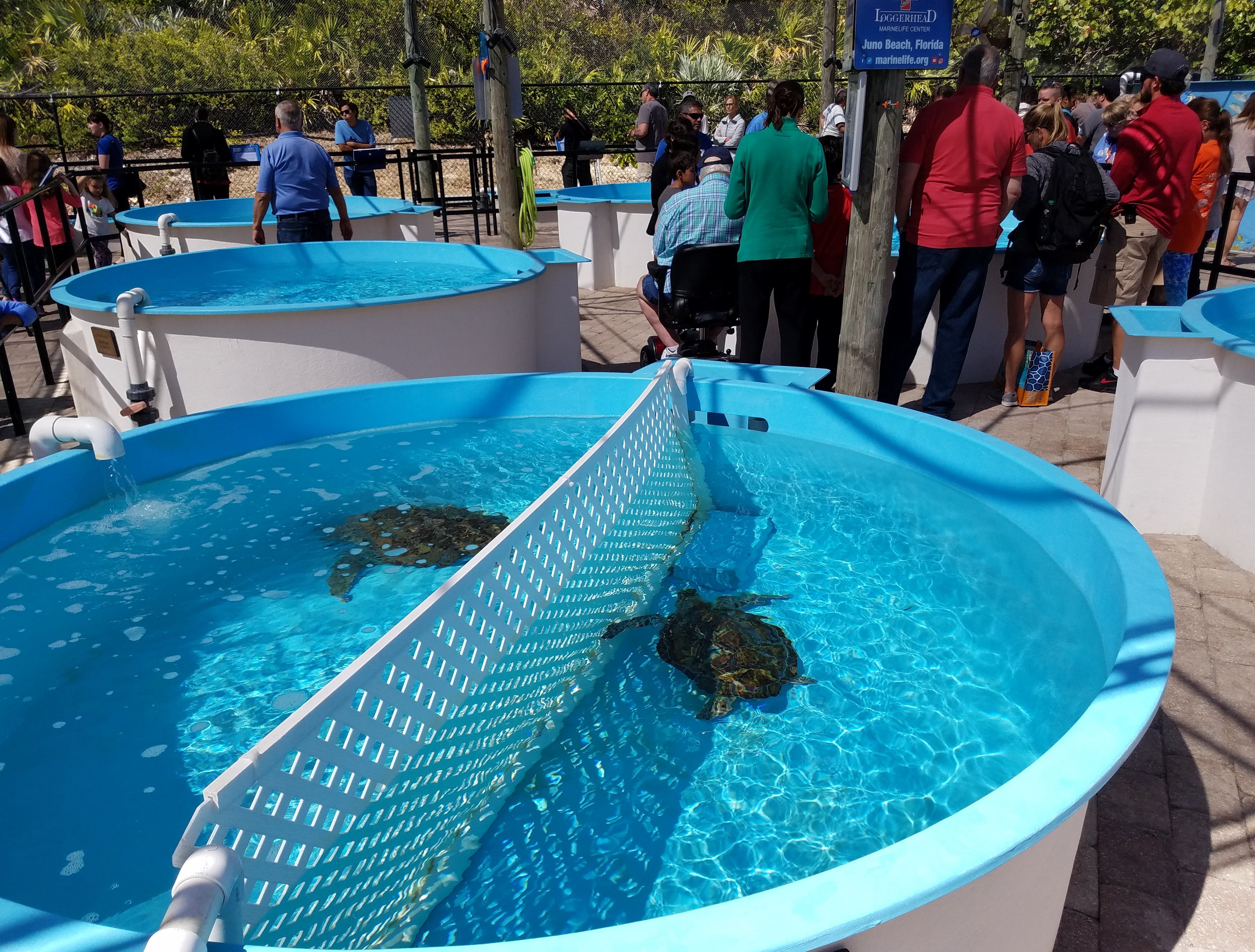 Outside the museum, you can meet real sea turtles in these tanks.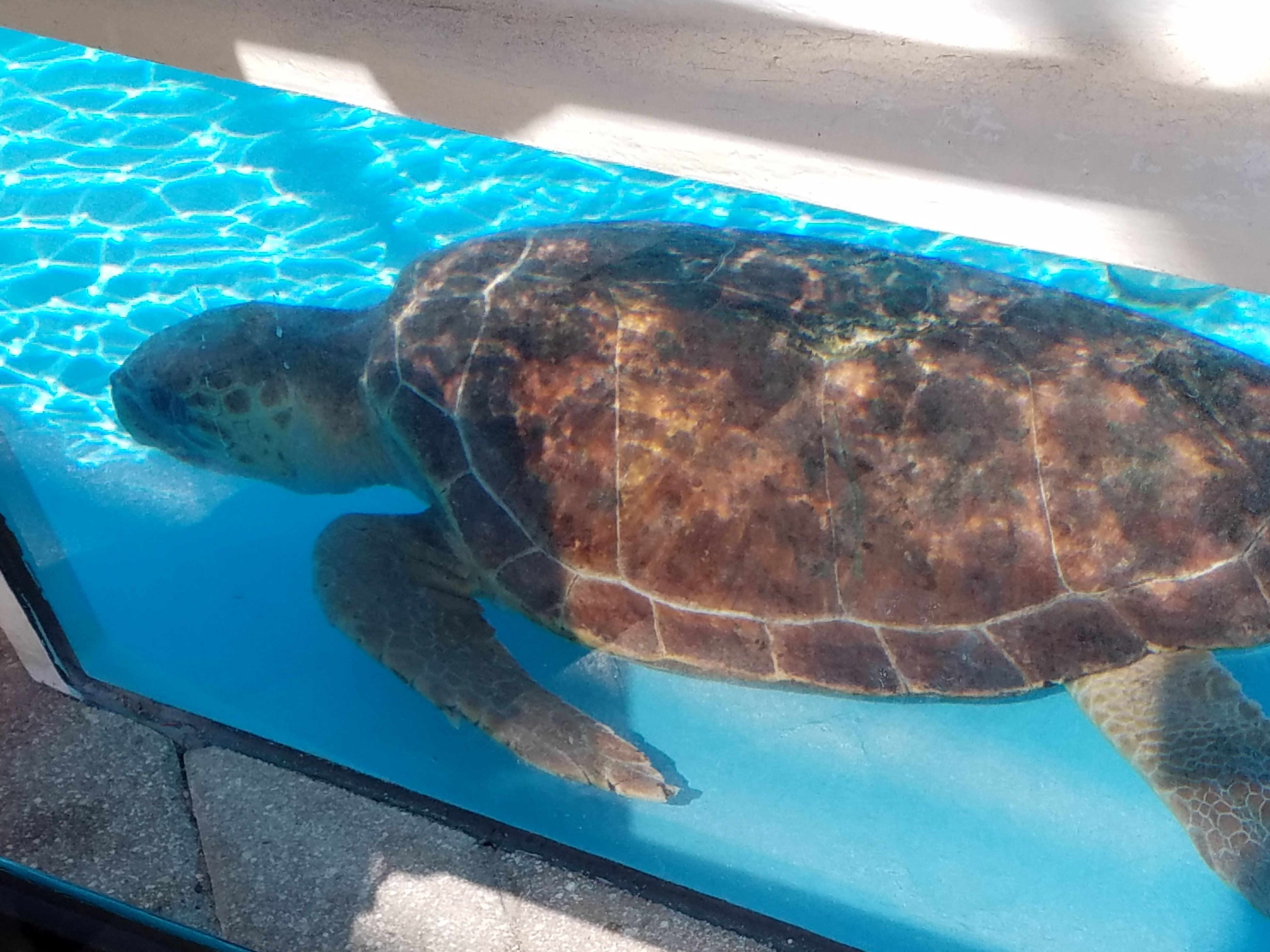 Very sizable loggerhead turtle. See the wound on top from boat motor, probably.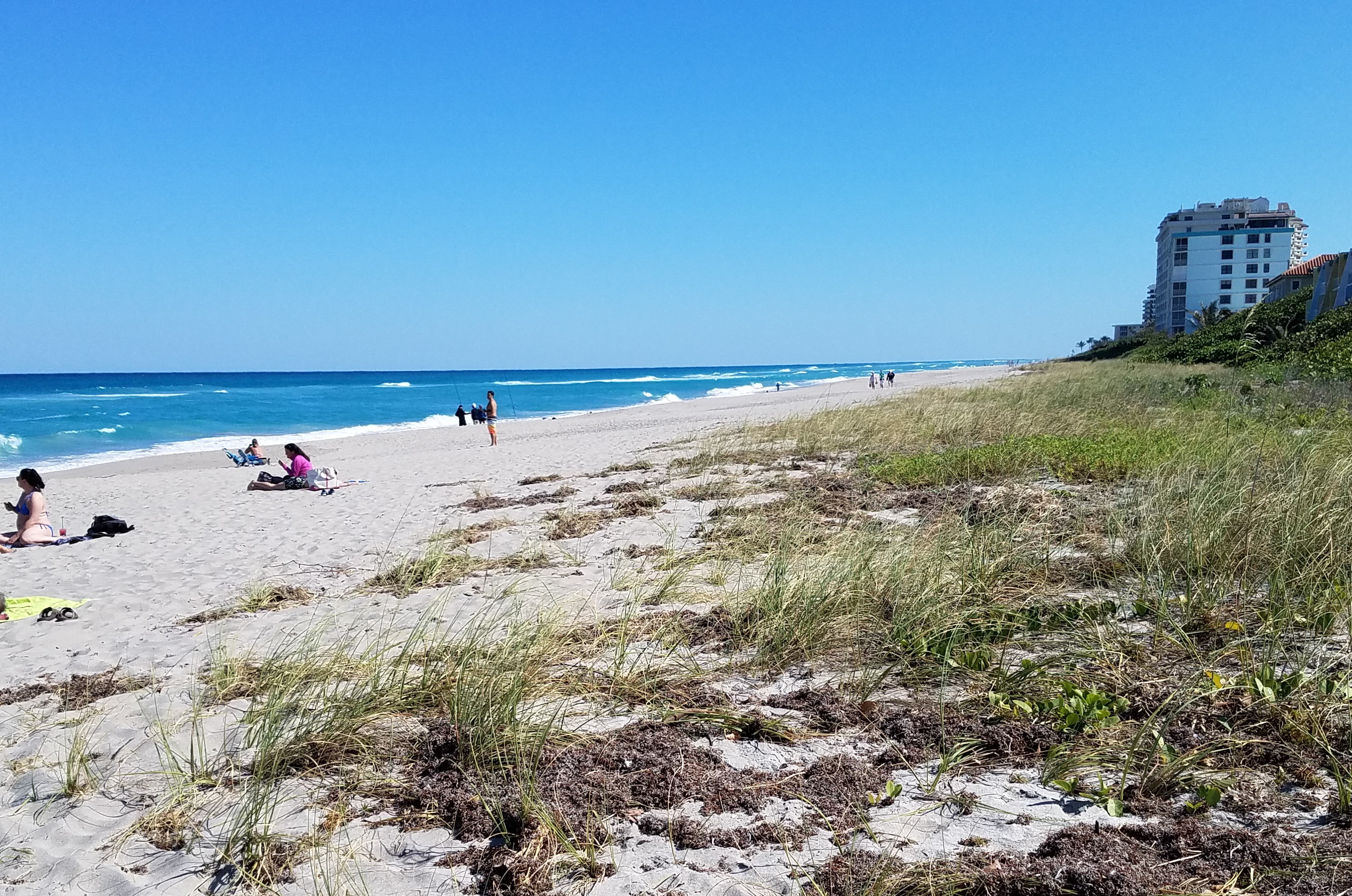 Once rehabbed, many can return to the shore just a few steps away.