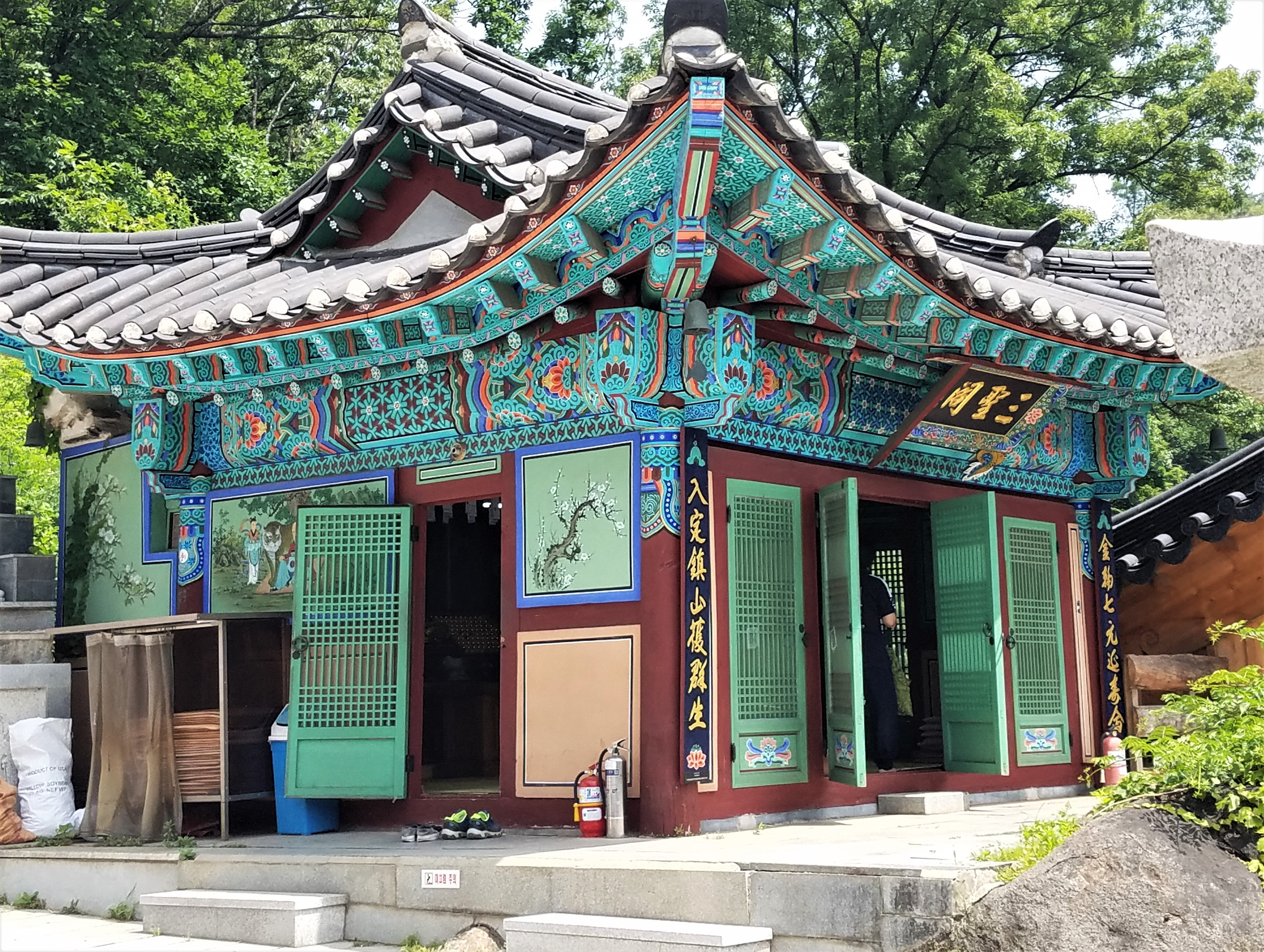 The temples and palaces in Korea are so beautiful! If you have seen the Chinese or Japanese ones, they are similar, yet so distinctively unique to Korea. The color scheme they use is not simply a dull brown or a few colors. It is a stunning rainbow of designs within the blue-green celadon shades and a red/brown wooden trim.
These photographs were taken in a temple at the National Cemetery in Seoul, South Korea. It is just south of the river and has a vast parklike setting on the side of a hill. Many famous Korean leaders are buried there. This is the Buddhist temple on the grounds of that cemetery, though most of these pictures show smaller adjacent buildings. Their appearance was more striking to the photographer, who chose not to disrupt a service that was in progress at the main building on the day of this visit.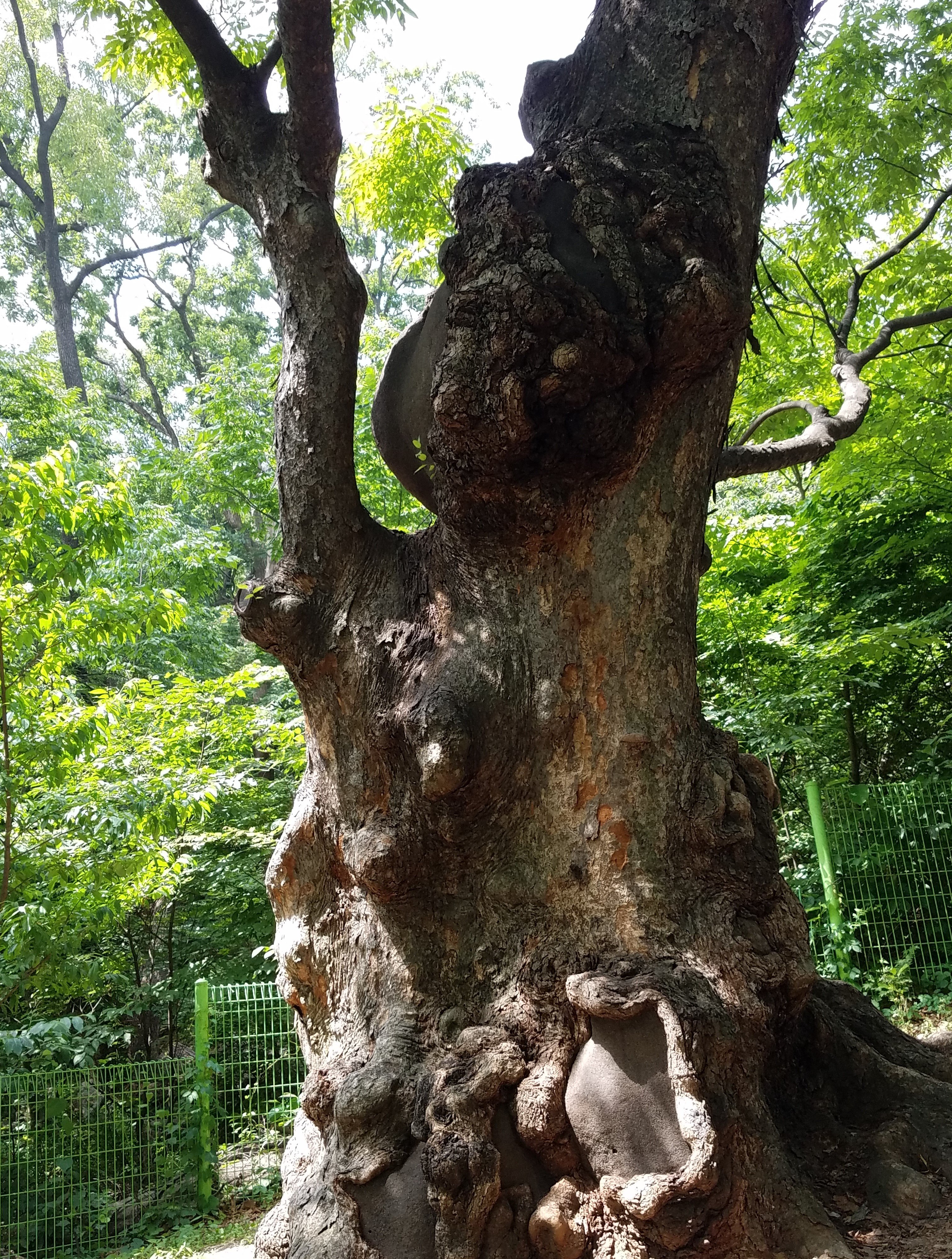 A very old tree nearby.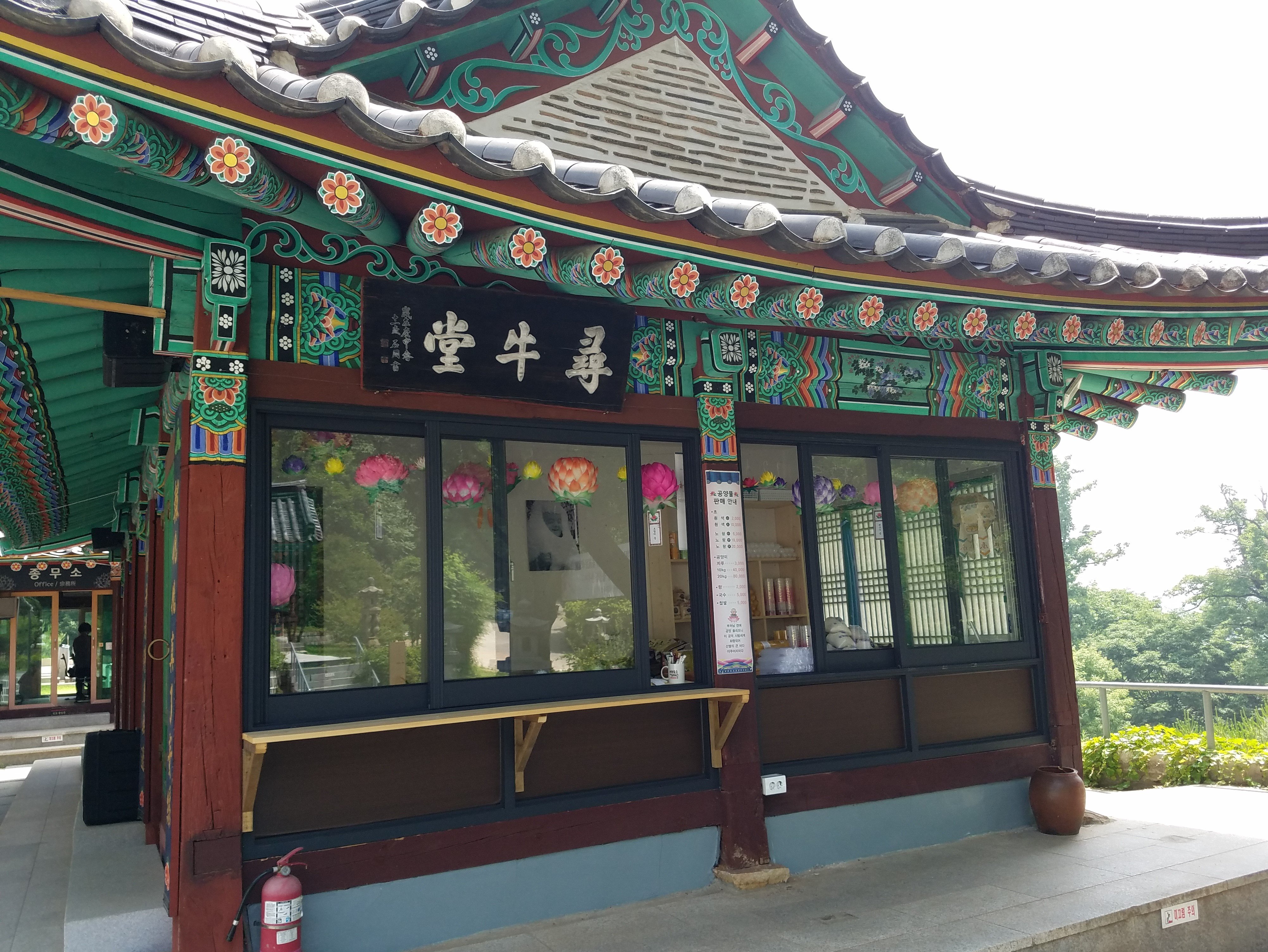 These buildings are so lovely.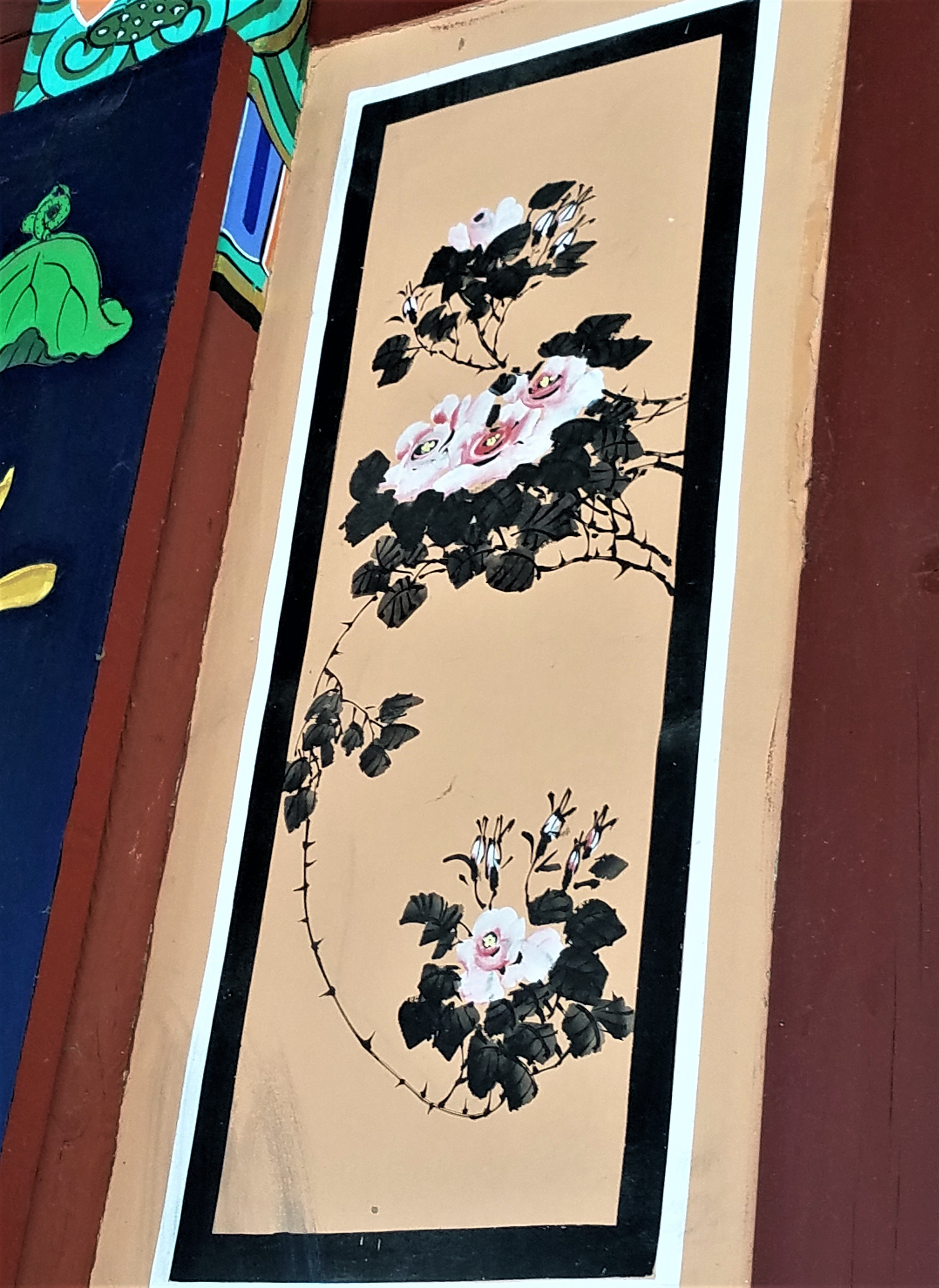 A painting on the wall.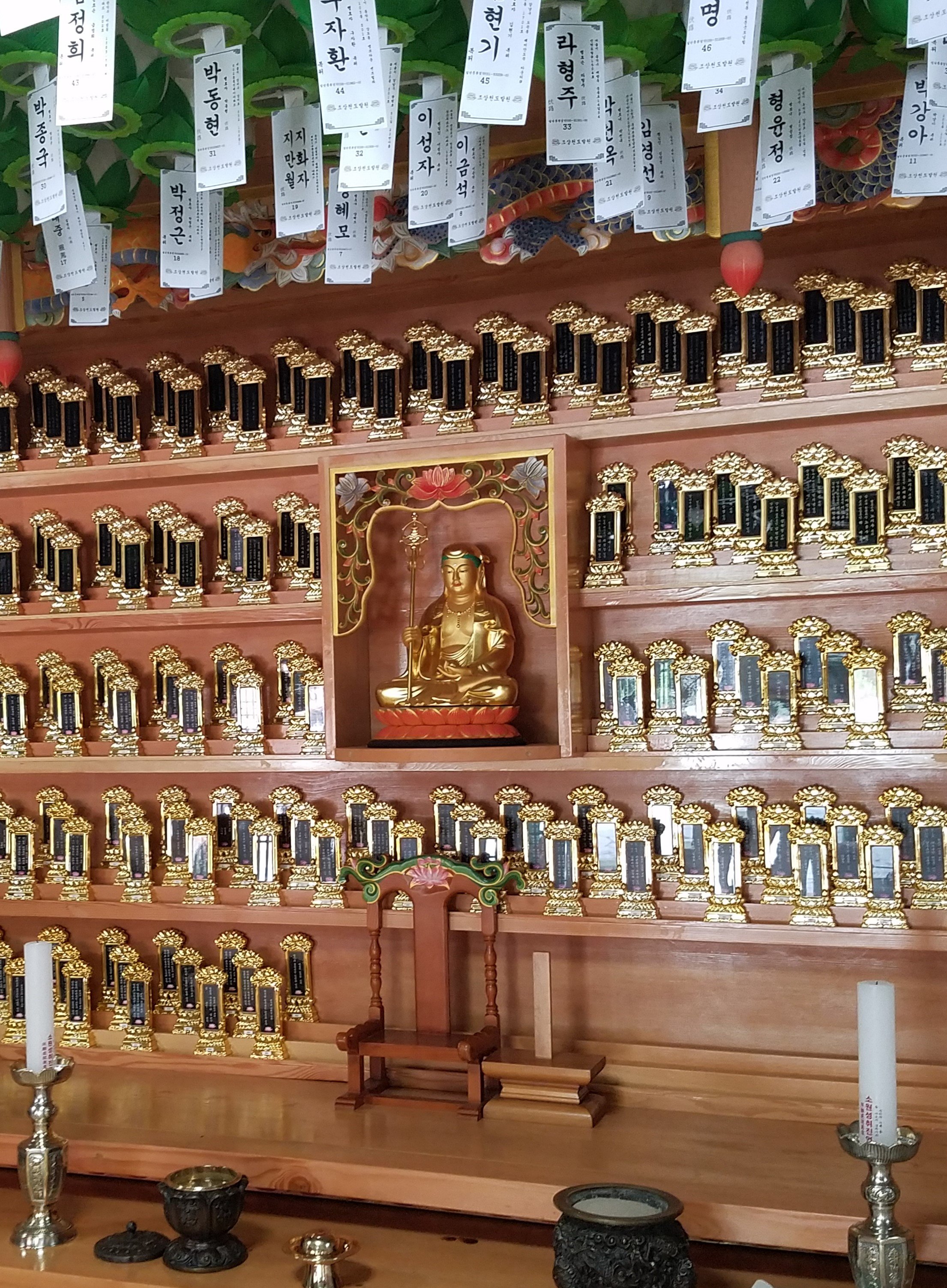 Memorials for people who have passed, I think.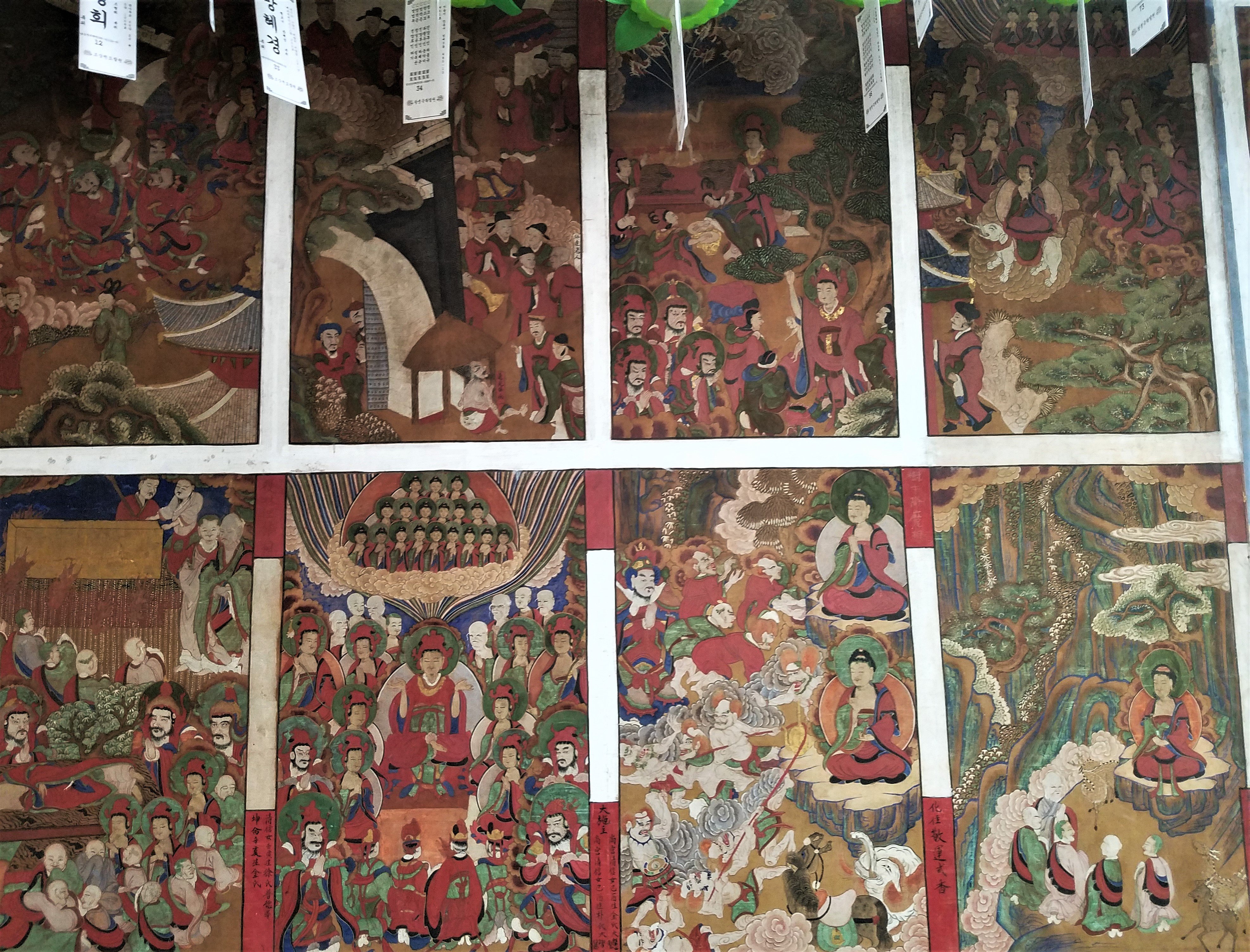 The pictures on the walls inside tell stories.

One of the large drums.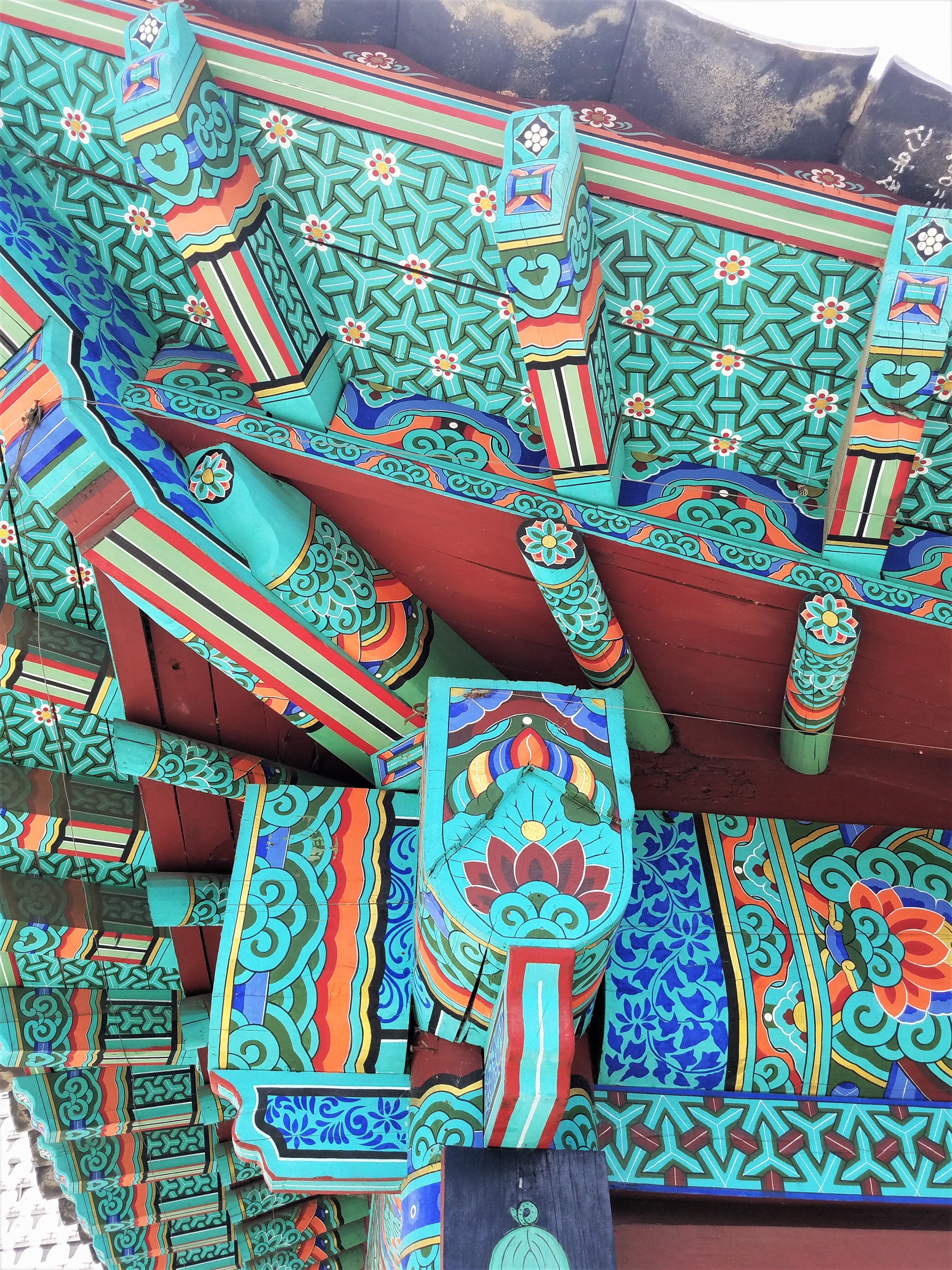 Detail of the beams and rafters.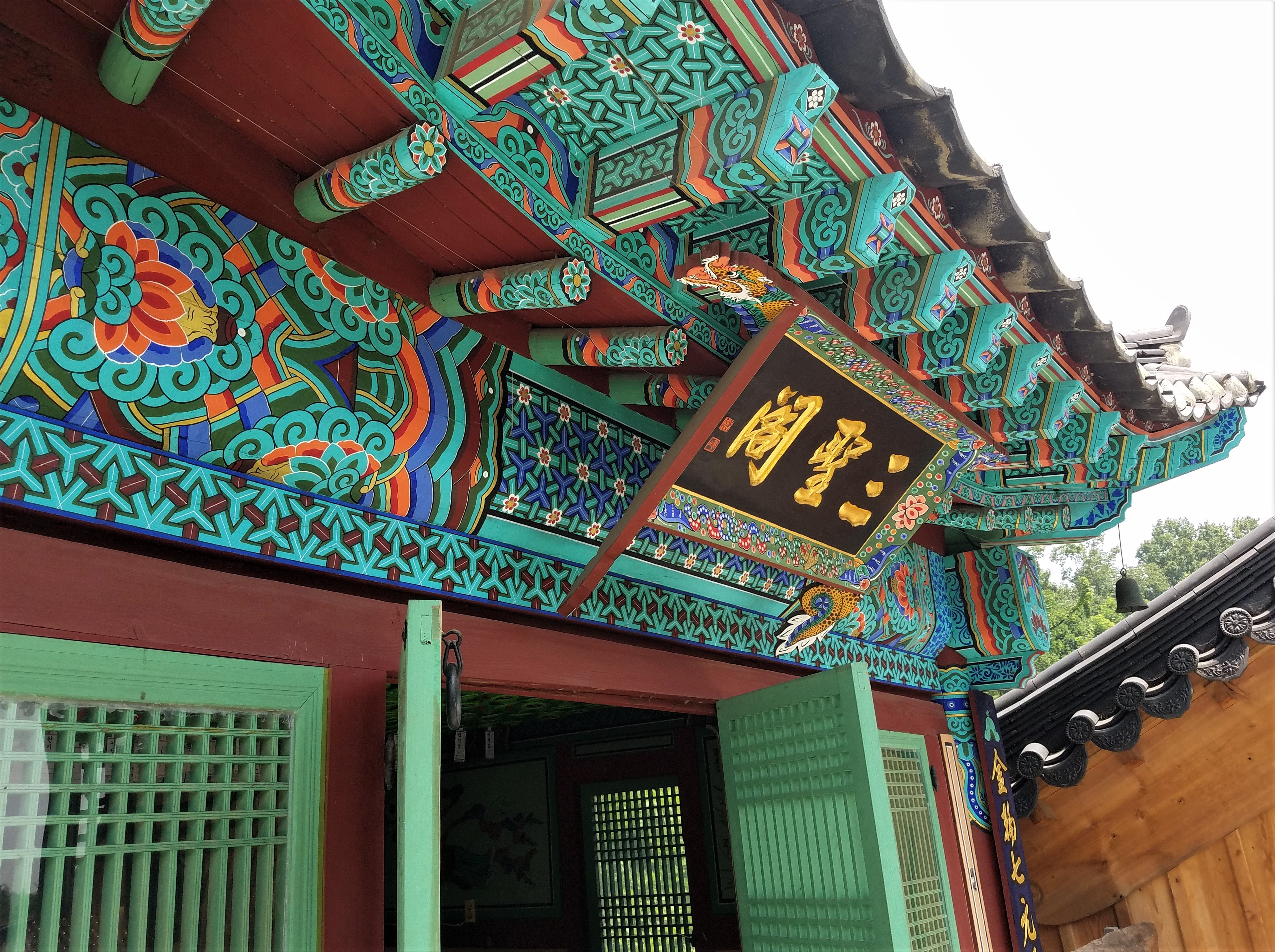 Detail above the door.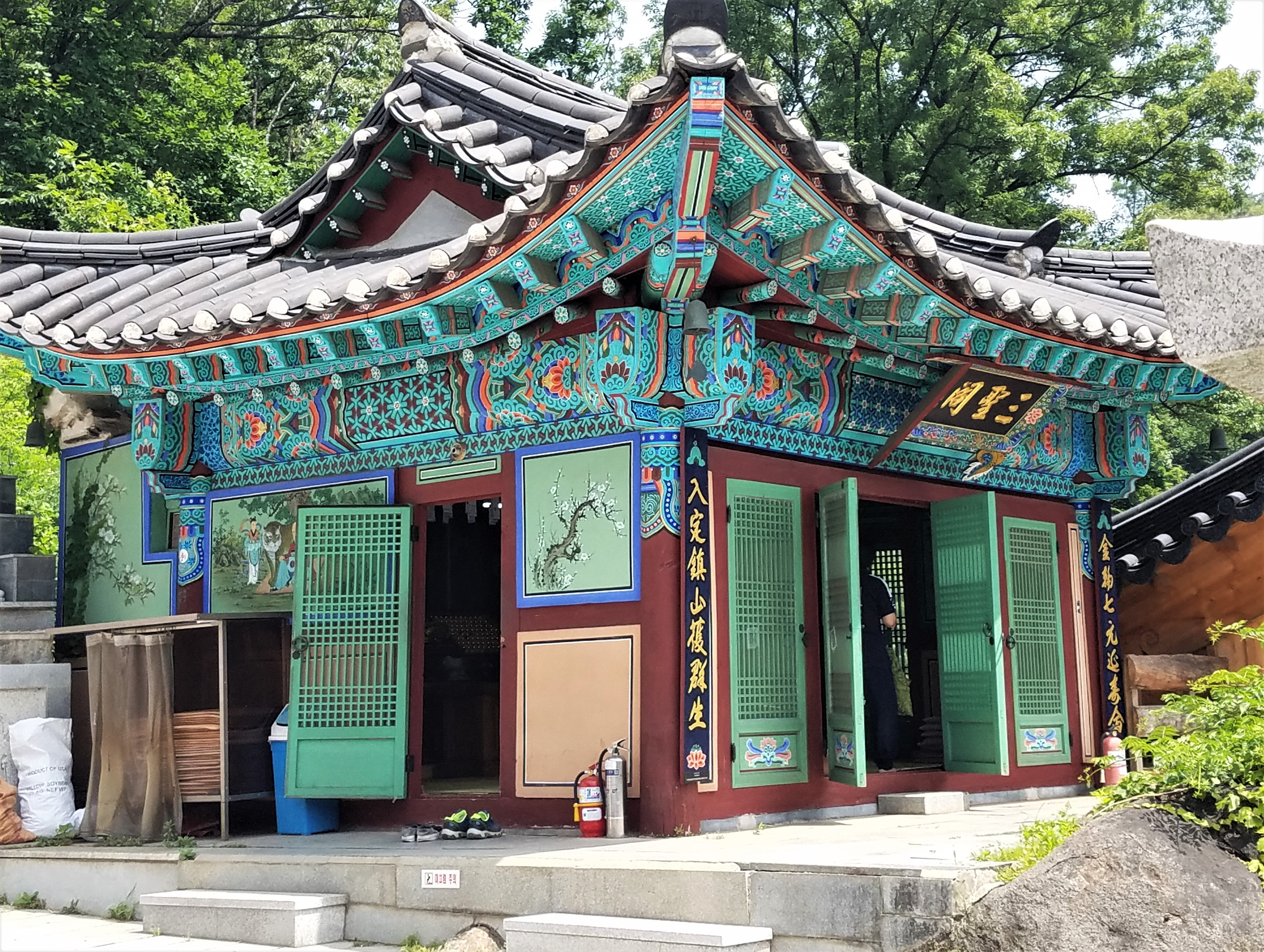 Another view of a side building.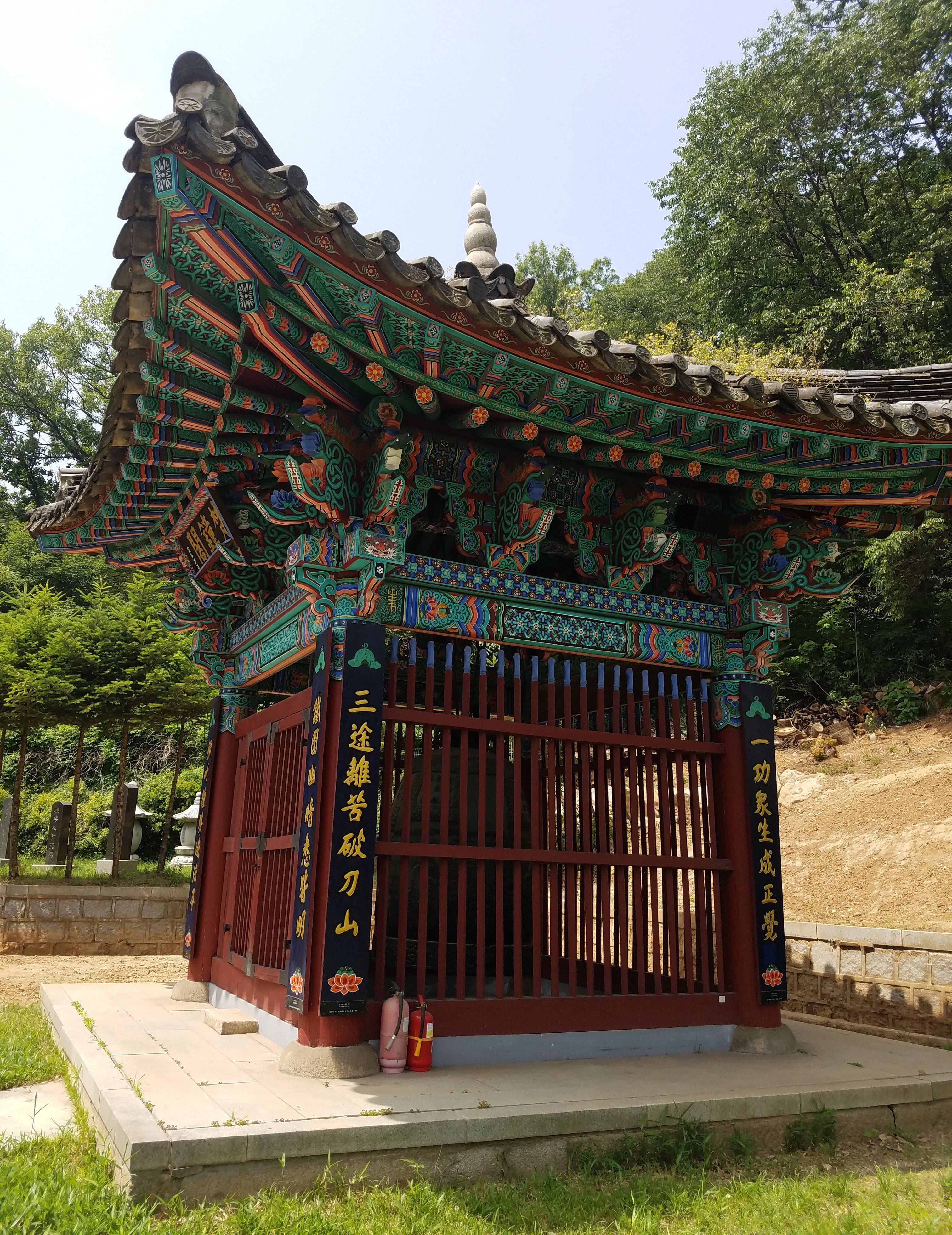 This houses an ancient metal bell.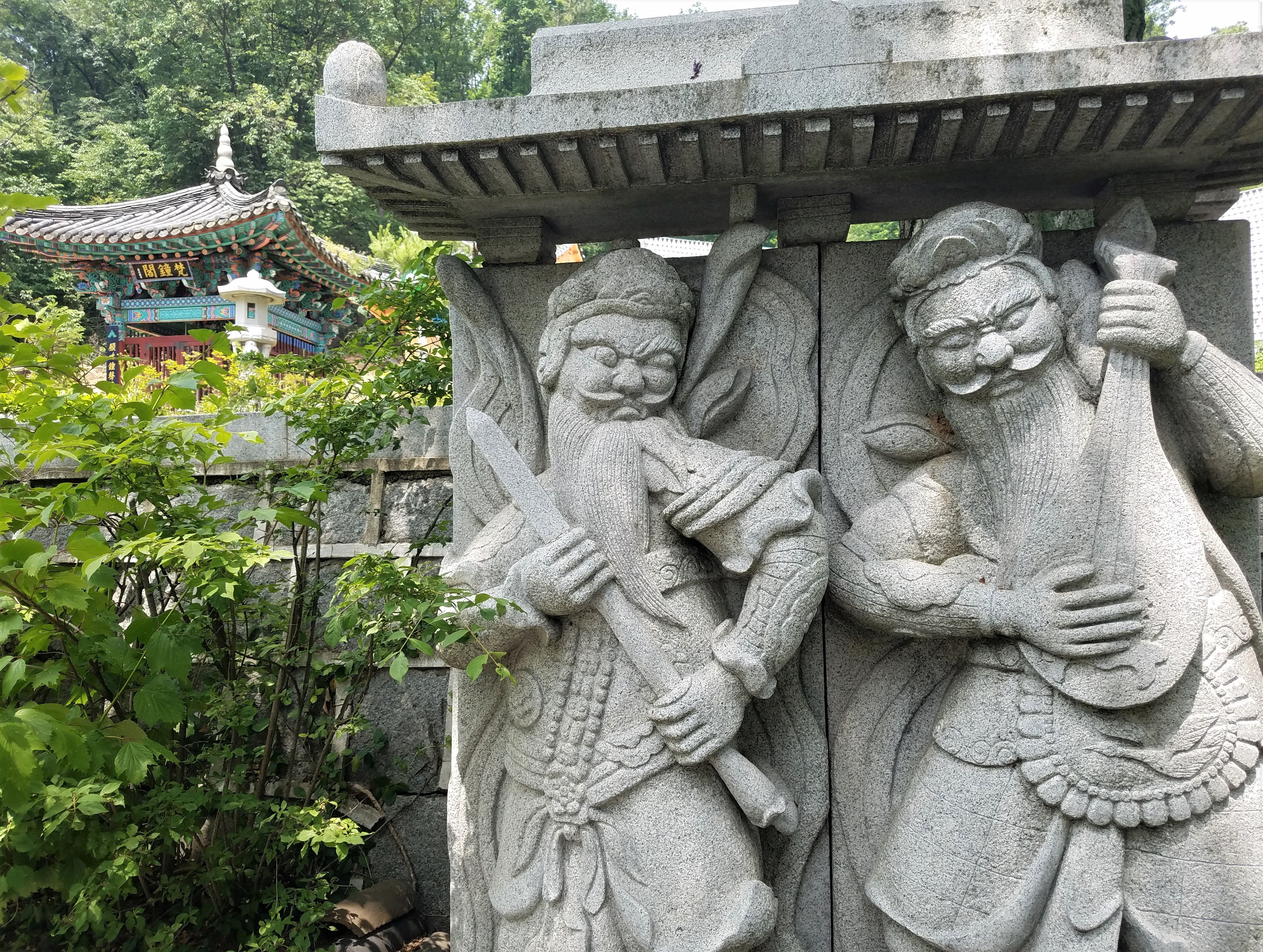 Sculptural detail near the wall outside.