---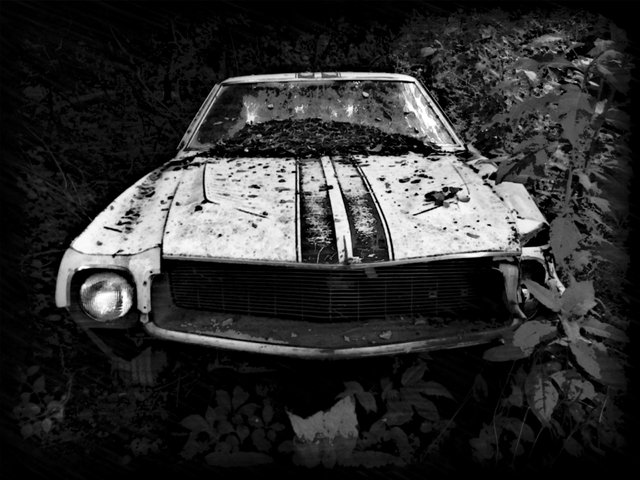 ---
WHAT YOU SEE IS AN ORIGINAL 1969 AMX
PURE AMERICAN MUSCLE
---

---
Lucky is finally back ladies and gentlemen! I do apologize for the wait and for not being consistent in posting on my personal blog, but life and humanitarianism have been calling me non stop. With @greetersguild steadily pouring in hundreds of new members, @fundthefuture prepping for a full scale launch, me working on my own book as well as real life such as my beautiful daughter's birthday party, time has been a precious commodity lately. But, here I am, the man, the myth, the machine is back. Bear with me now my friends, this post is more about the photographs than it is the written portions, but I expect each of you will learn something new in this post whether it is brief or not. Though I am not a very good photographer, I have made an attempt to share this beautiful sight with you all, so show me some love. Prepare yourselves to dive head first into a small adventure of mine today, assessing a restoration project, namely this hunk of rusted metal called the AMX.
THANK YOU ALL FOR TAKING THE TIME TO CHECK OUT MY POST! PLEASE UPVOTE, COMMENT AND RESTEEM IF YOU ENJOY MY WORK!
---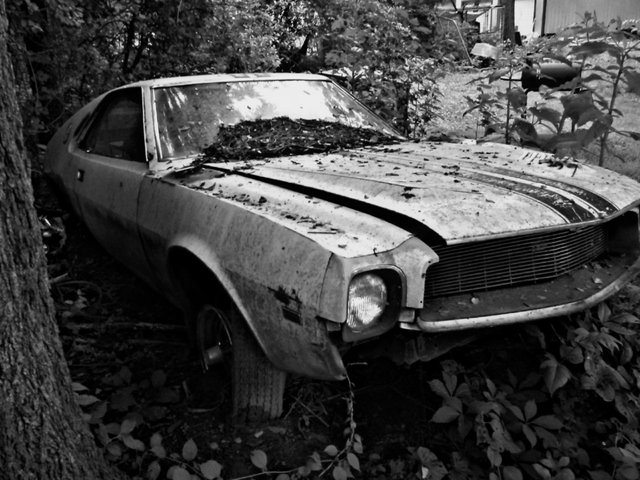 ---
THERE IS BEAUTY IN THIS HUNK OF RUSTED METAL
This piece of American muscle is called the 1969 AMX. The AMX was manufactured by AMC and was a widely produced GT style sports car in the 60's. The company behind the AMX is AMC (American Motor Company) which was a key player in the 1960's muscle car era. With various size engines, this sports car was built to take the street or the drag track, having some models capable of doing a 9 second 1/4 mile race. This particular model of the AMX is equipped with a 390 cubic inch engine ready to push 315 horsepower off of the jump. In other words, for the size, this yard queen could be a force to stand against on the street. The AMX is a truly fascinating vehicle and honestly, I cannot do it justice so it would be better left for Google. You can learn more about the AMX itself by clicking HERE.
The AMX photographed actually belonged to my father and was one of three that he owned after returning home from Vietnam. This one along with it's two sisters were all one owner vehicles, that ultimately ended up sitting on the treeline of our old family property in Maryland where my sister now resides. I was recently given all of these cars by my father and am soon to begin the restoration process, taking all three of these rare beauties and piecing them together to create one final vehicle.
It is going to be one Hell of a journey to restore, being a frame to finish job, but this will be a perfect documentary for the Steemit platform. Heck, I may even be able to teach some folks a few things regarding automotive repair, restoration or customization. So long story short, I was out assessing how to transport these things to another part of the property and couldn't resist taking a few photographs for you guys and gals. Please mind the quality, I am not a professional photographer by a long shot, but I will get better, I promise!
---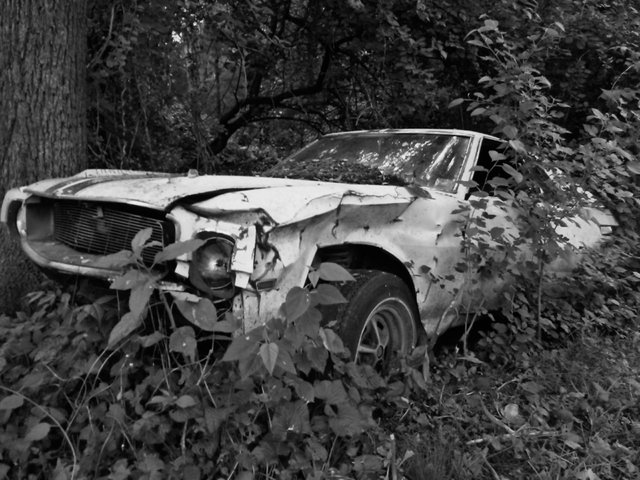 ---
So I am also wondering how many of you have restoration projects going on? Do any of you have any yard queens or garage queens you want to show off? I am thinking about possibly starting a vehicle related challenge for people, but we will see LOL. For now, soak in this hunk of beefcake, the 1969 AMX!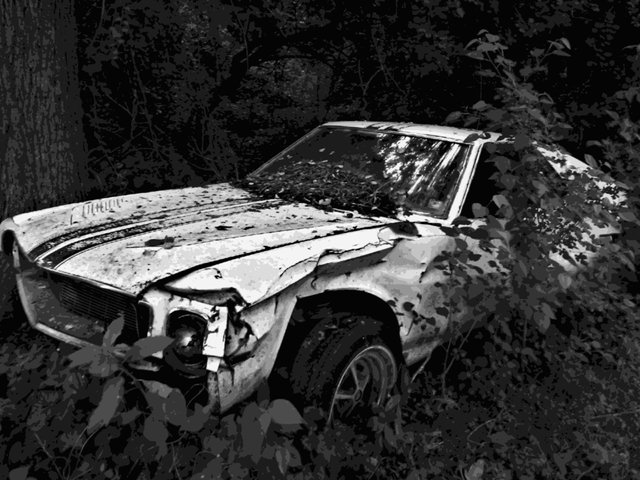 These last two photos are not my favorites by a long shot, but they display the true beauty of the car's body style and features that make it what it is. I honestly cannot wait to get all three of them isolated with cover and start disassembling them down to the frame! Wouldn't it be awesome if I could get two cars out of the three instead of just one? Possibly I could have one for my daughter when she gets old enough to drive one of these responsibly (35 years old LOL).
---
I THINK THIS EFFECT IS COOL AS HELL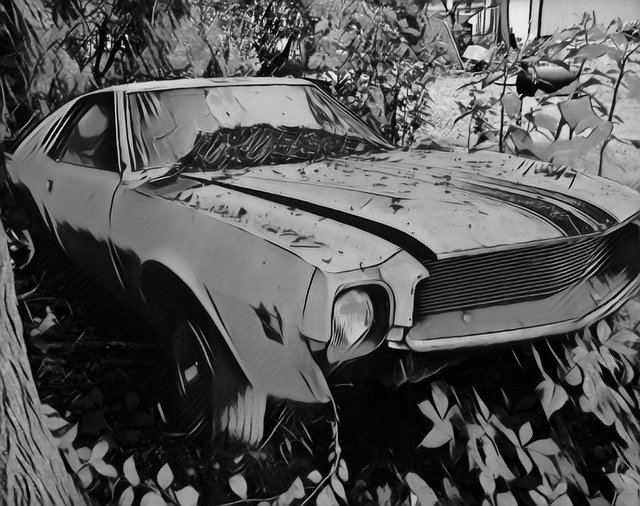 ---
Even with some severely rusted areas, this car managed to have the most important piece in tact, a solid frame! This is a VERY rare find, especially in a yard queen that has been sitting since 1975. I will tell you one thing, being it has been in my family, I am going to take great pride in restoring this beauty and turning it into a force to be reckoned with on the drag track. My aim is to drop a big block engine in her and have her an 8 second car on the 1/4 mile, but we will see. Here's to a smooth restoration and me documenting it the whole time for the Steemit platform! Thank you all for reading! Show me some serious love everybody and curate this post like a boss!
---

---

---

---