Bandra Worli Sealink has a steel wires equal to earth's circumference
hi friends
It took a total of 2,57,00,000 man hours for completion and also weighs as much as 50,000 African elephants. A true engineering and architectural marvel.
The Bandra Worli Sea Link, was officially called Rajiv Gandhi Sea Link, is cable-stayed bridge with pre-stressed concrete-steel viaducts on either side of links Bandra in the Western Suburbs of Mumbai with Worli in South Mumbai.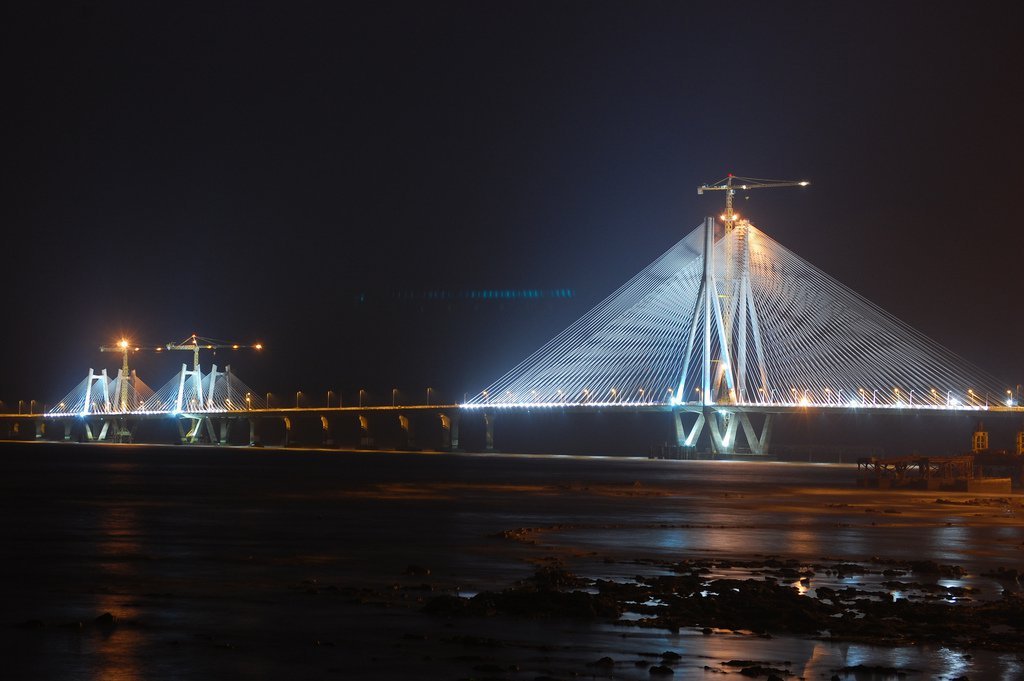 The Rs 16 billion (US$250 million) bridge was commissioned by Maharashtra State Road Development Corporation (MSRDC), and is built by the Hindustan Construction Company(HCC). The first four of eight lanes of the bridge were opened to public on 30 June 2009. All eight lanes opened on 24 March 2010.
The sea-link reduces travelling time between Bandra and Worli during peak hours from 60-90 minutes to 20-30 minutes. As of October 2009, BWSL has an average daily traffic of around 37,500 vehicles.
The total weight of sea link is equal to 50,000 African elephants.
In all 90,000 tons of cement had used which could easily construct five buildings of 10 storeys each.
The height of Bandra-Worli sea link is 63 times the height of Qutub Minar
Steel cable are used for supporting the various structures of bridge. Steel wire used in the bridge is equalent to the total circumference of the earth.
thank you
please upvote, follow, comment and resteem