Baking Goodness: Chocolate Chip cookies with Oreo Cookies inside (cookie wrapped Oreos!)
Hello everybody! In this steemit post I will walk you all through the process of making my absolute favorite cookies: Chocolate Chip cookies with Oreo cookies inside! Any cookie dough will work, chocolate chip is my favorite. Different types of Oreos also work but I usually do classic or occasionally double stuf. I will break the process down into 5 easy steps. Enough details, lets get started....
Get a pan (or sheet of tinfoil) and spread or spray some oil or butter to make sure nothing sticks.
Spread a thin layer of cookie dough on the pan.
Add a layer of (whole) Oreo cookies on top of the cookie dough.
Spread a very thin layer of cookie dough on top of the Oreos so you can't see the Oreos.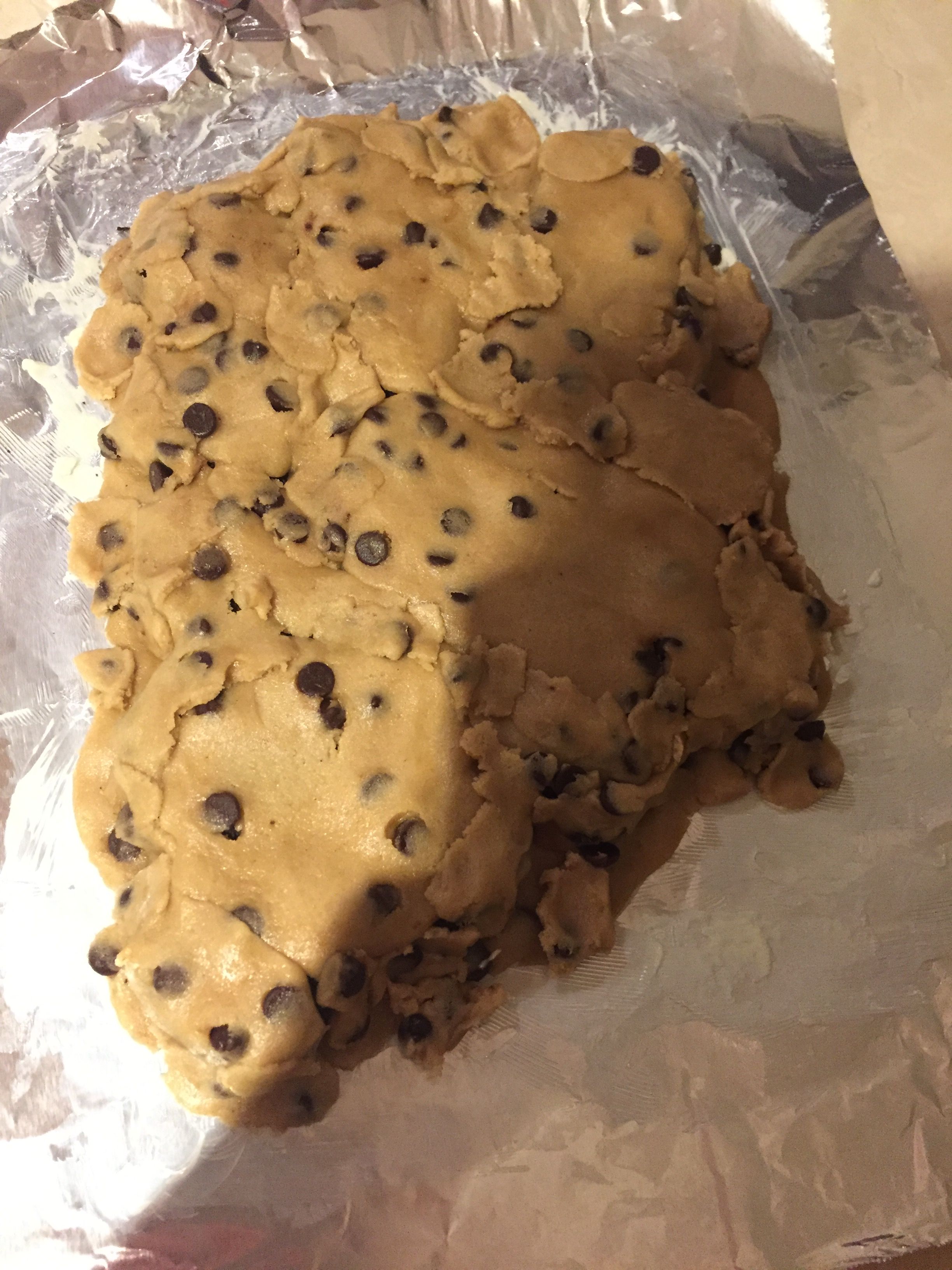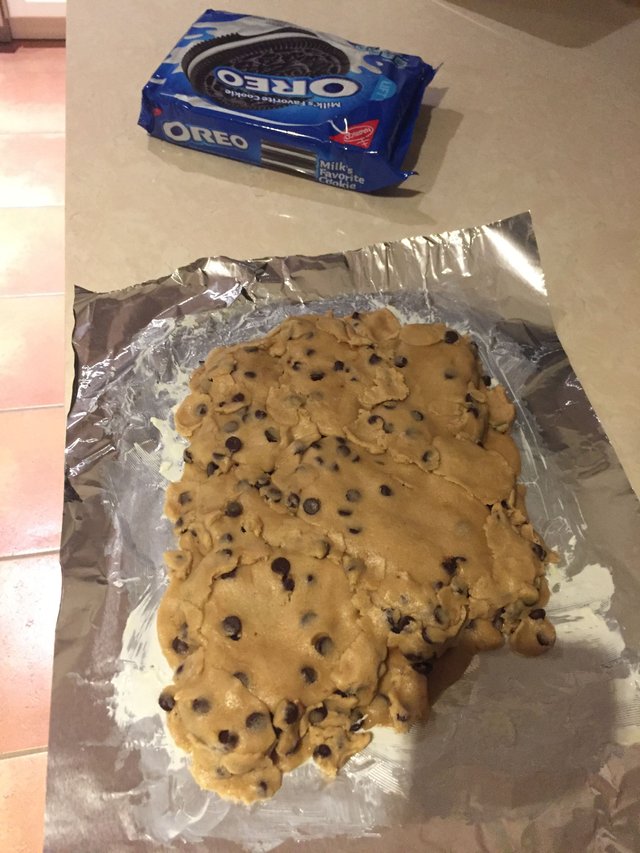 Bake at about 325 degrees Fahrenheit (about 165 degrees Celsius) for 15-20 minutes. Check on them regularly so you can be sure to cook them to your preferred level of gooey/crispy.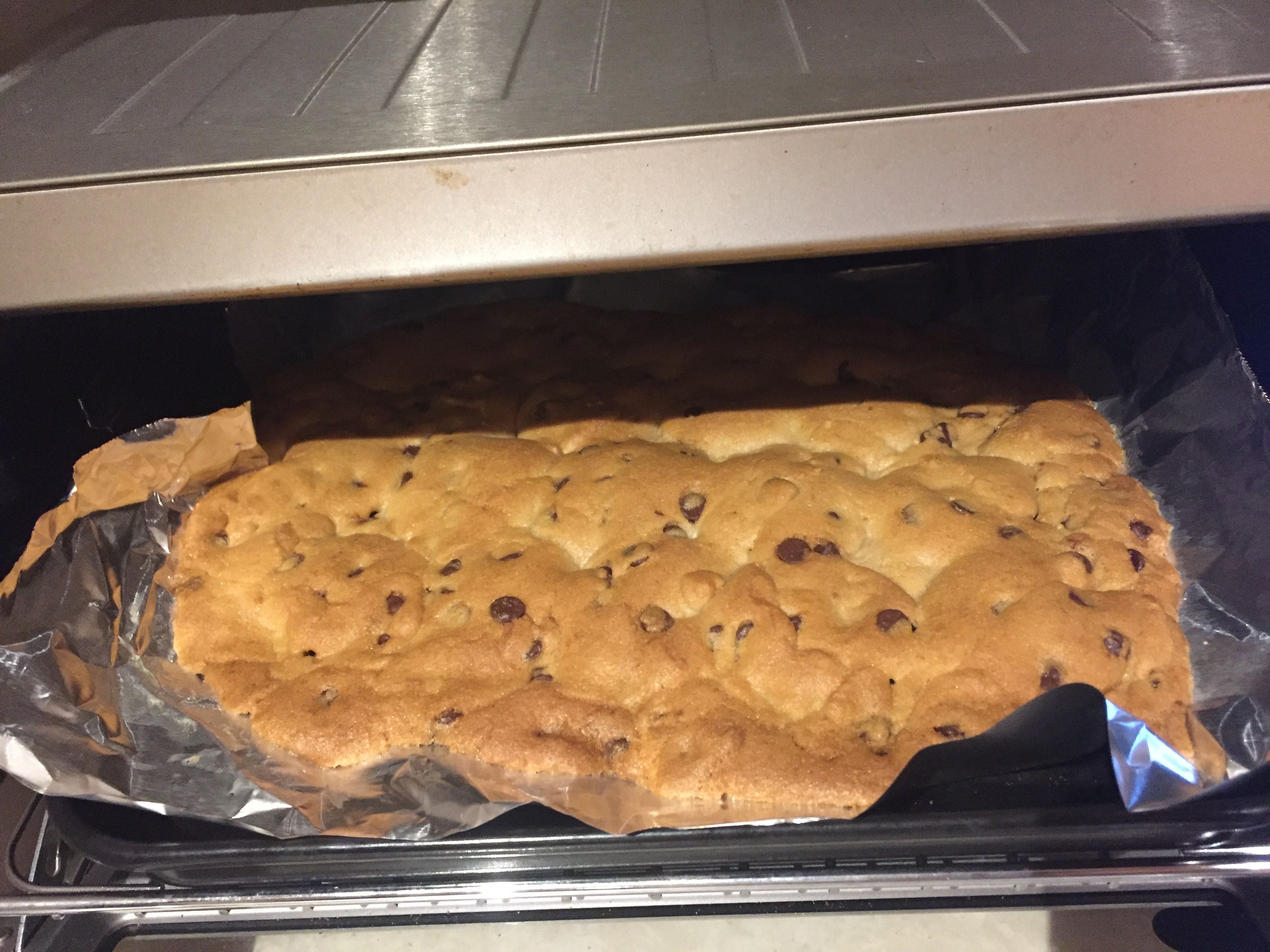 Cut them and dig in. (Sharing is optional)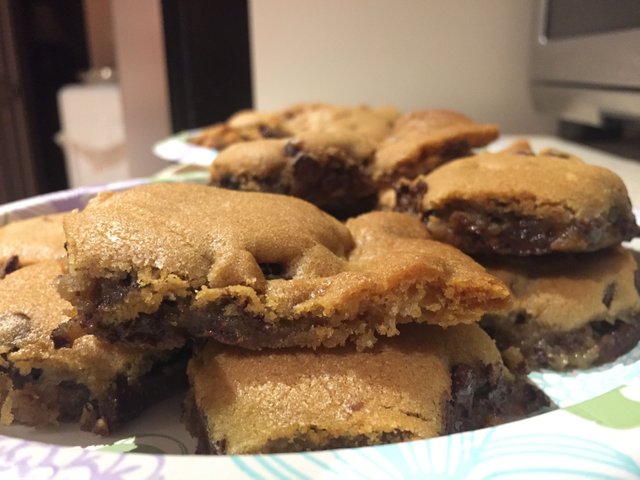 I hope you try this yourself and enjoy the baked goodness as much as I have!