Hiking 250 km North of the Arctic Circle
Hi Steemit...
I went on a hike today starting from Björkliden Fjällby near Abisko in Northern Sweden.  I snapped a picture of my phone with my Steemit username during the hike, but unfortunately I wrote tomorrow's date by accident!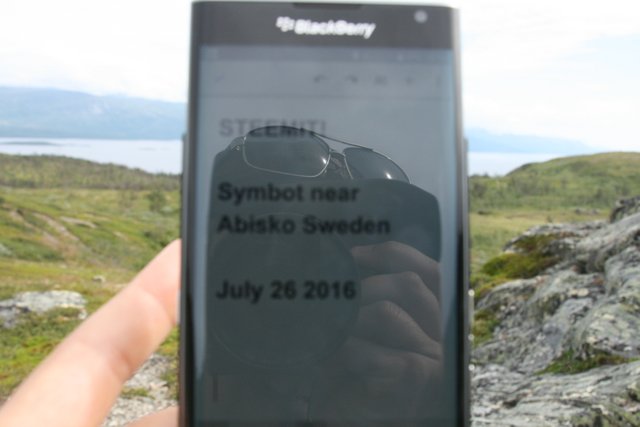 There are many old, low mountains in the area.  Very few small, stunted trees, and the ground is wet and marshy.  We covered ourselves in mosquito repellent called MYGGA that we bought at a local store.  Fortunately, the trail we followed was very well marked by red X's.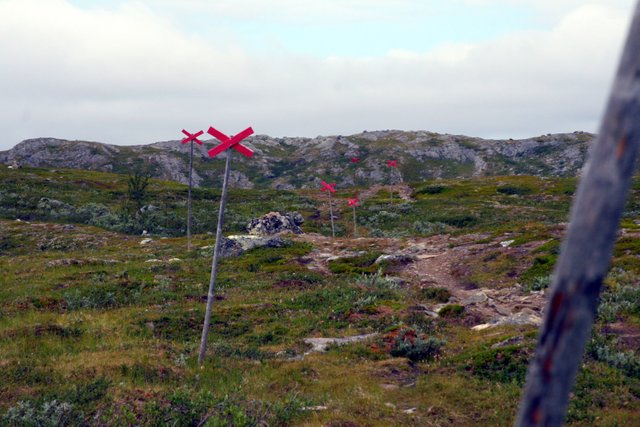 I found the red X's quite fascinating subjects for photos in the strange Arctic sun.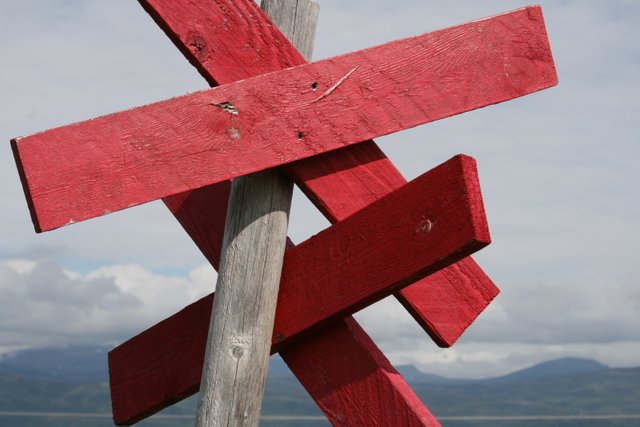 Even this far north in Sweden there is a lot of human activity.  We crossed over a ridge and suddenly I had an internet connection on my phone, presumably from this tower: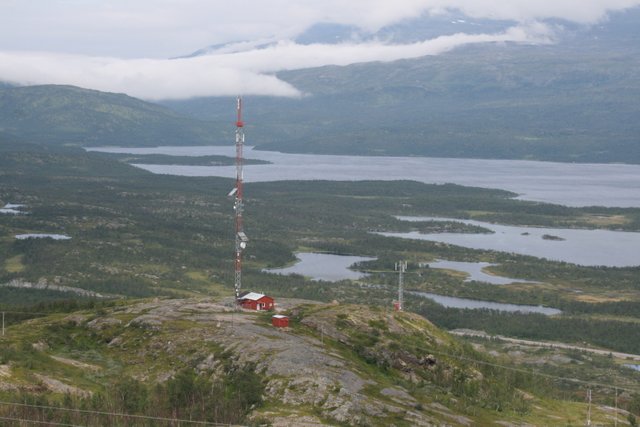 But, untouched Arctic vistas could also be found...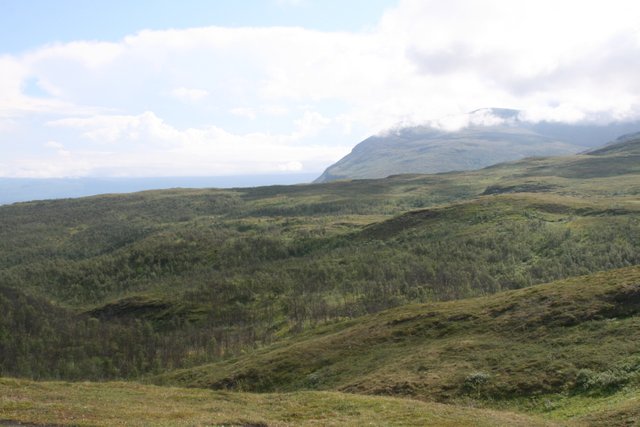 On our way back towards Björkliden we crossed several small streams.  The sun was out in full force by now and the tumbling water looked like crystal.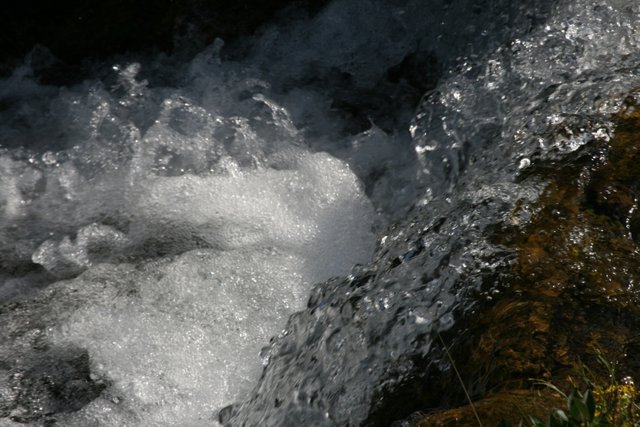 Hopefully we get another beautiful day tomorrow and I can post more photos from this fascinating landscape.
Thanks for looking and reading!