Hi everyone!
I have an amazing hike to share with you today. In fact it's two hikes as I have to first take you exploring to Marokopa Falls and afterwards to an incredible beach nearby.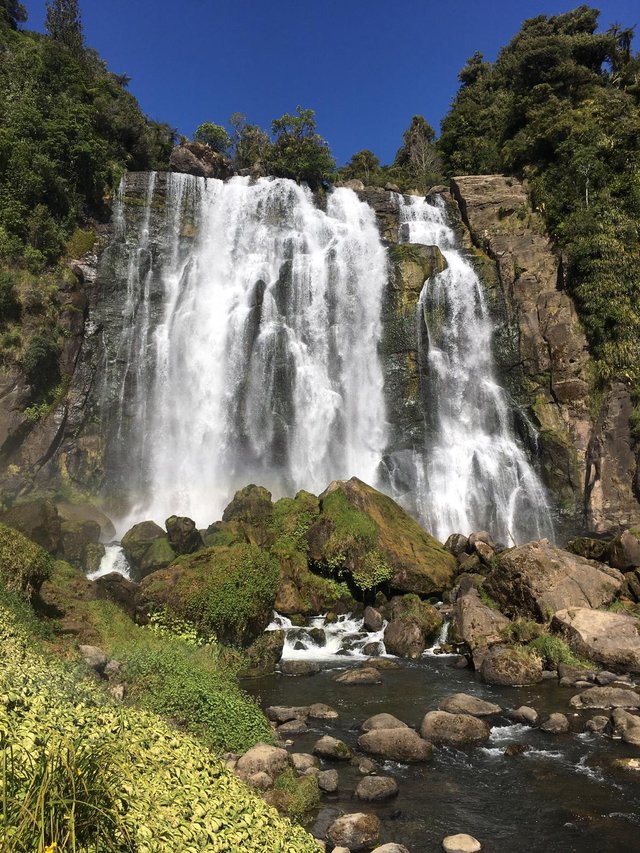 Marokopa Falls has been nicknamed the most beautiful waterfall in the whole of New Zealand but in a country with SO MUCH pristine nature and so many waterfalls I would find it hard to pick an absolute favourite- Marokopa is without doubt a spectacular sight as you are now to find out.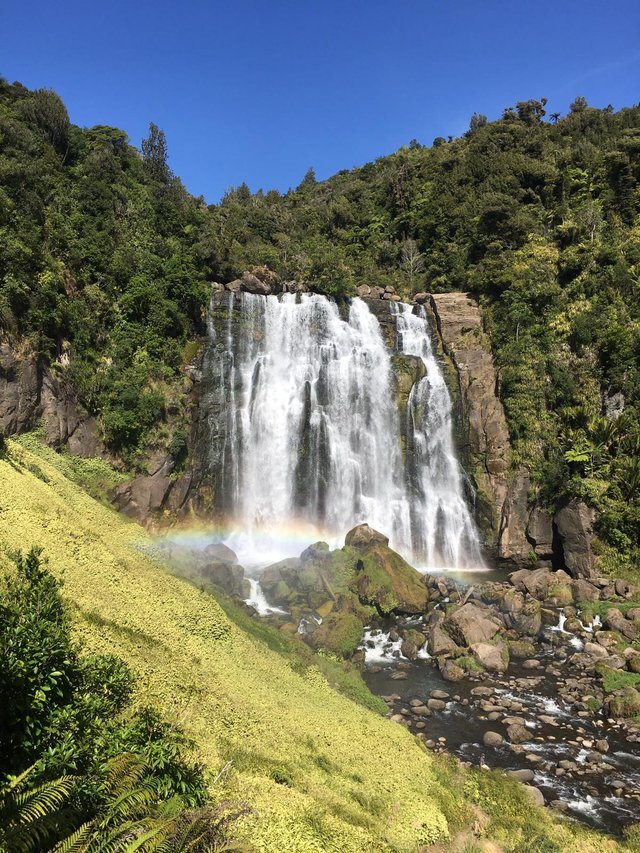 To reach the falls near Te Anga, Waikato there is an easy hike taking you through native tawa and nikau Forest.
The waters below the falls are full of trout and popular with fishermen.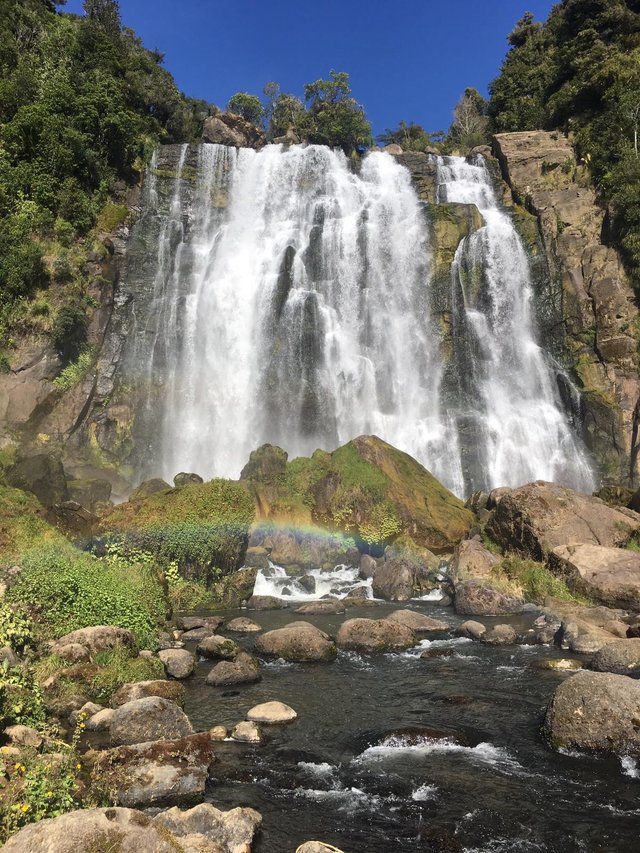 There is a viewing platform you can climb to to watch the water plunge 35 metres creating rainbows in the sunshine making stunning opportunities for photography freaks.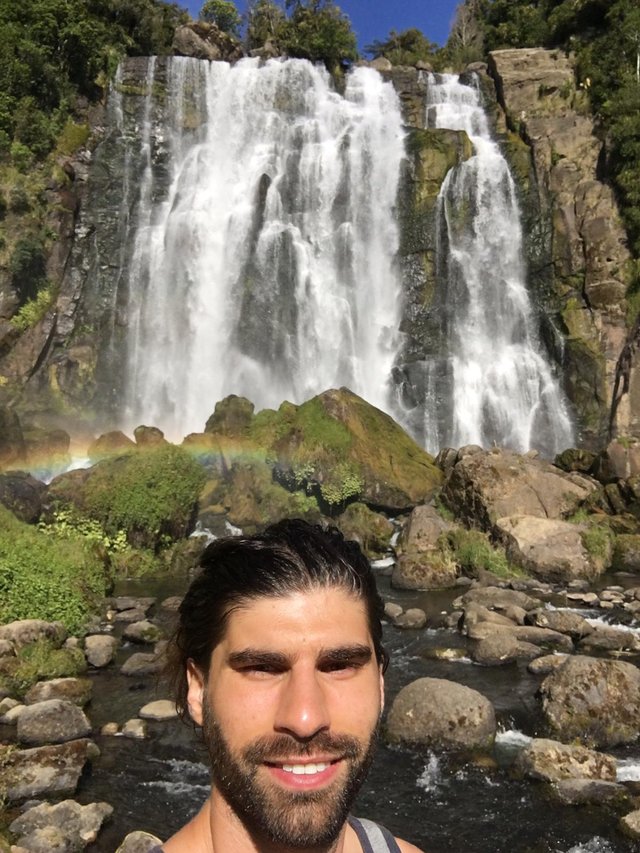 The falling water plunged 35 metres and is truly mesmerising. The surrounding forest is just paradise! You really must check out this spot if you are in the North Island. You won't be disappointed. The hike isn't challenging- this was more about the jaw dropping beauty of the sight than the trek to get there.
It is hard sometimes to tear yourself away from such beauty spots - a part of me just wants to sit and meditate in the space for ever - and I am quietly fascinated by the inner process that decides when to leave.
From the Falls I headed to the beach at Kawhia. In New Zealand WH is pronounced as an F so this sounds like Kafia.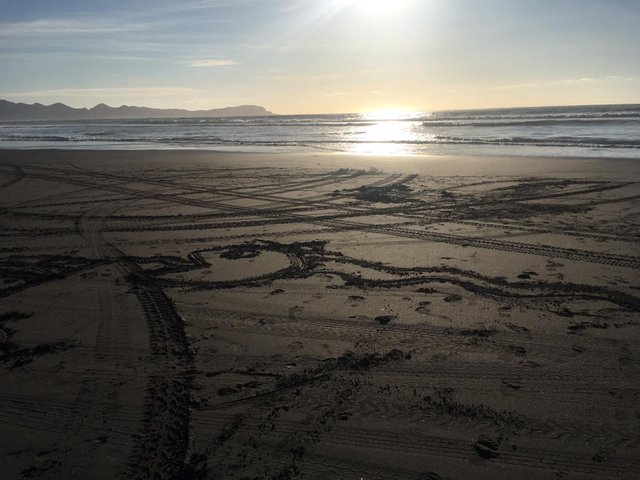 Kawhia is another of New Zealand's best kept secrets! This is a HOT WATER beach. If you think to take a spade with you you can dig a hole in the sand dunes that will fill up with hot thermal waters and you can lay in your own healing hot water spa right there on this beautiful beach. Obviously timing your visit for low tide is best if you want to do this.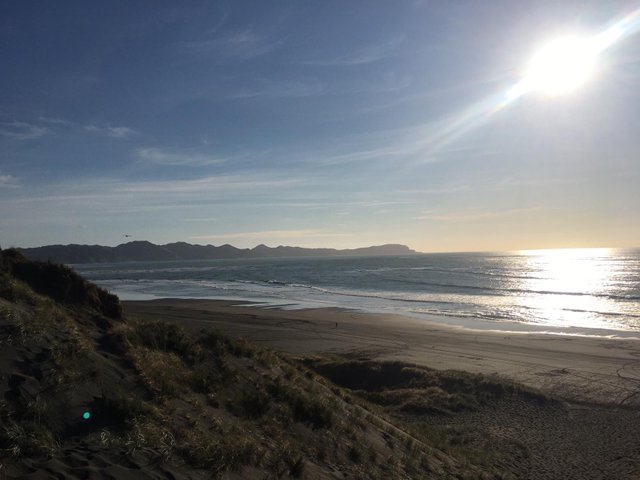 It is an amazing sight to see hot water bubbling up through the dark volcanic sands and to relax in healing waters after a busy hiking day is about as good as it gets!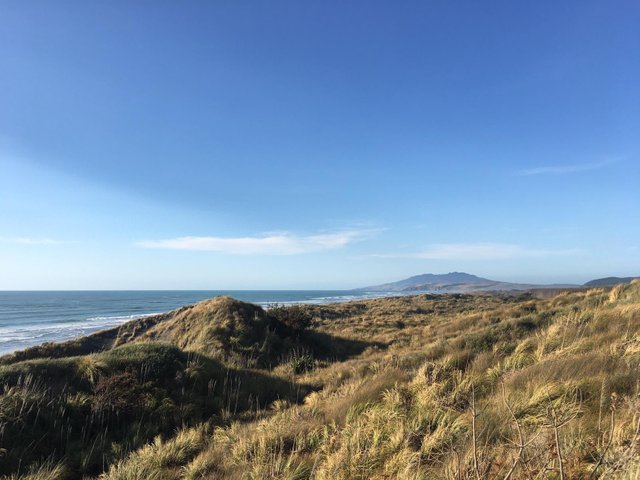 Kawhia itself is a nice place. A peaceful town full of Maori history and they hold a festival there every year in February KAWHIA KAI FESTIVAL to celebrate Maori traditions and cuisine.
I hope you liked today's adventure- New Zealand is certainly overflowing with a wealth of natural beauty that is a constant joy to explore.
Stay tuned for even more wonders to come 😜
Until the next time - Peace and Love to you all! 🙏❤️