Hello everyone,
It's been a long time since I've written a post on Steemit. As many of you know I have mostly been streaming lately except for the occasional photo post I did over the summer. I really enjoyed streaming and was always really happy to see some people actually wanna watch me and the streams. I have recently relocated and haven't had a stable internet connection for about a week. During that time a lot has happened and without getting too much into it I was really disappointed to see the streaming platform I was using leave. Mostly because of the way it was done. However I am very optimistic about the future and look forward to seeing where this takes us. As someone who's had a fair amount of obstacles in his life, one thing I have learned is that times like this is when we can learn and become stronger. I have already heard from a few friends that they have moved to Vimm and I have made plans to try it out myself once I have gotten settled in and have a steady internet connection.
I was actually going to try out IRL streaming when I first came here but right now I am unable to so instead I have been trying to take pictures of any cool things I have seen and I wanted to share some of them with you!
At the moment I am in Malta and so far I love it. It's a really small island but has so much to offer. I have not been everywhere yet but I've seen a fair share. My favorite so far has to be either the capital (Valletta) or Gozo which is a smaller island right next to Malta. I wanna start with a few pictures from Valletta since that is where I was first.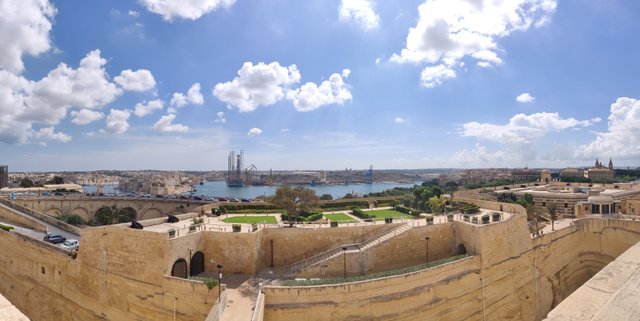 My photography skills aren't the best but I am getting better as time moves on or atleast I like to think so. The city is really well kept and a lot of the things are still in great shape considering how old it is. I also got to see some HUGE yachts there like this one which was probably the biggest one in the harbor at the time. I wonder how many million that one must have cost.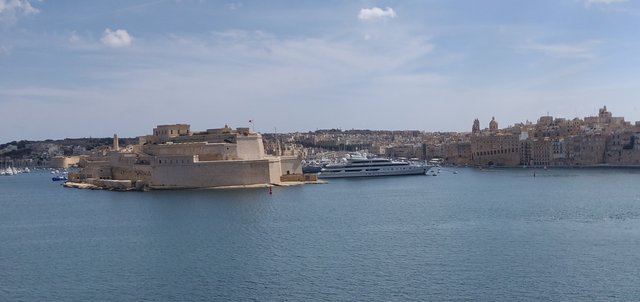 This was the other side of the bay and the last picture I took in Valletta.(Even though you kinda wanna photograph everything there)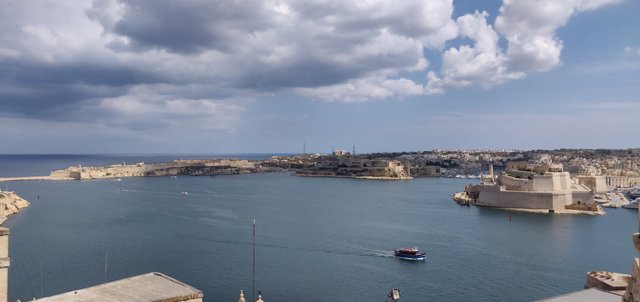 ---
The other island
The next day I decided to hop on a ferry and go over to Gozo. It's a bit different from Malta there and more chill.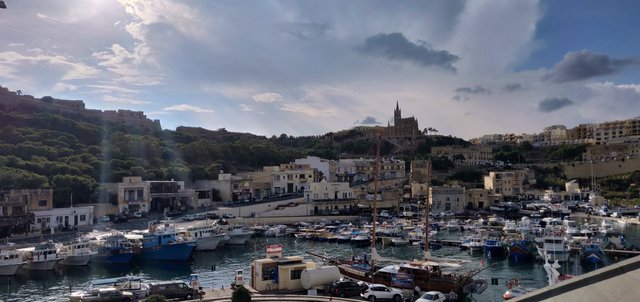 It's a more laid back place and even though there are a lot of tourists here aswell you see less people and it doesn't feel as "cramped" as some spots can feel at times in Malta. Don't get me wrong though this doesn't bother me at all.
Here is the last photo I wanted to share. It's a panorama photo that got kinda messed up in some places cause I don't have the steadiest hands and it was really windy while I was up there but it's from the Citadel in Victoria and it's a pretty nice view. I kinda liked how the shadow was over the hill in the middle.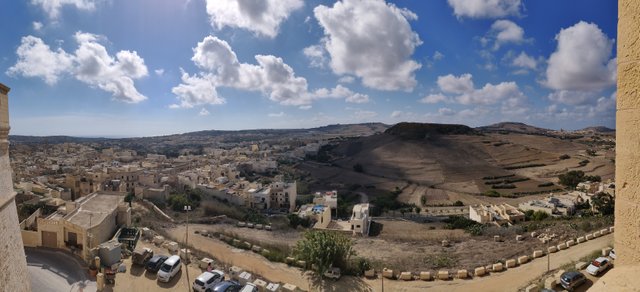 This was it for today's post but I think I will probably do atleast one more like this until I get a proper internet connection. I dindn't wanna post too many photos either since I thought it would be too much to look at in one post. however I hope you liked atleast some of it. Next time I will try to go to the third island called Comino where they have the Blue Lagoon. Until then take care everyone and Steem on!
Peace, Straw