Sun setting at Cefn Sidan Beach Carmarthenshire - By Steve J Huggett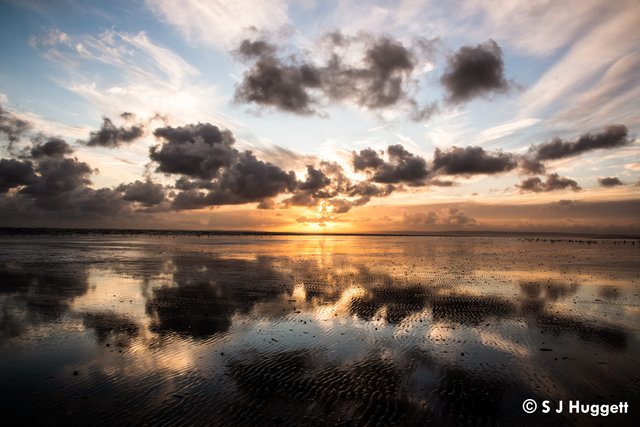 The first week back on Steemit and I can see quite a lot has changed, good to see some familiar faces again and catch up with @pennsif.
Well, I have a new camera after slipping on the beach and drowning the old D7200, seawater and camera's do not mix lol. Thankfully I'm insured! As you can tell from blog here I have a love for Sunsets and although they have been few and far between during lockdowns I'm really looking forward to getting out as much as possible and sharing with you my home country of Wales.
Just need to find all the new photography groups and hashtags
What I use
Nikon D7500.
Sigma 18-300m
Software Adobe Lightroom.
Taken by Steve J Huggett.
Location
Pembrey Carmarthenshire Wales UK
Thank you
I appreciate you taking the time to read this post and viewing my photos. I hope you enjoyed them. Please let me know what you think in the comments below.
Please follow me on Steemit @stevejhuggett.
Instagram https://www.instagram.com/stevejhuggett/

Image © Steve J Huggett. All Rights Reserved.
www.sjhuggettimages.co.uk