Although I'm not a huge user of Facebook these days, I do love the memories feature as well...it generally brings back some great memories. Note to Steemit...a similar feature would be pretty amazing!
Something that popped up today was a photo I took at a Superbikes meeting at Brands Hatch here in the UK.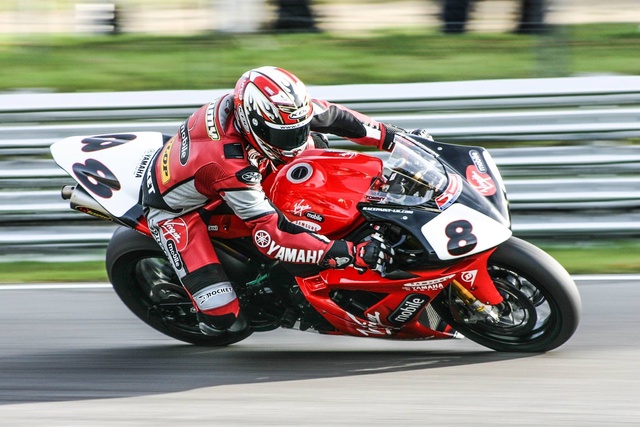 This got me thinking. Is this the best motorsport photo I've ever taken?
Focus...tick
Colour...tick
Saturation...tick (I think)
Exposure...tick (I think)
Although I've spent a few pounds (lots and lots of them), this photograph was taken with the cheapest camera and cheapest lens I've ever purchased. I think there's a valuable lesson for me here (and others). This also relates to the silly amount of guitar gear I've bought in the past.