This year the village has an unprecedented harvest of apples. Even on the old trees, which in years past had not borne much fruit, the branches were now bent under the weight of the choicest apples.To say nothing of young and vigorous Apple trees...
To process all this harvest on their own is unrealistic, so my brother collects apples in bags and delivers throughout the family. But even this little). Therefore, he calls the neighbors in the village, so they scored apples as they want))).
Already prepared a lot of cans of Apple jam, Apple juice, Apple compote, and apples do not end...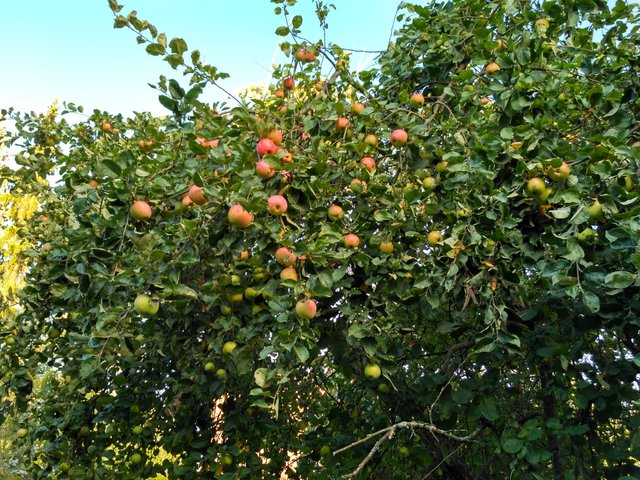 ---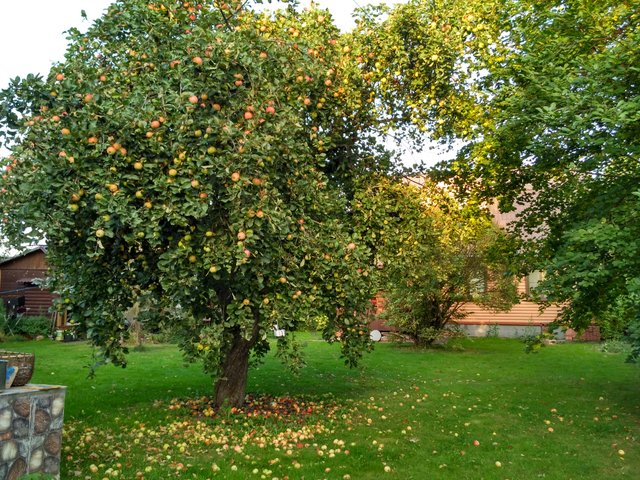 ---