MYSTERIOUS SHADOWS
Чирик-привет, my dear friends!
Quite a long time ago I noticed a pretty picture formed by a duet of the sun and a metal fence of a public transport stop. But all did not get around to photograph. Especially for the @melinda010100 contest I did it.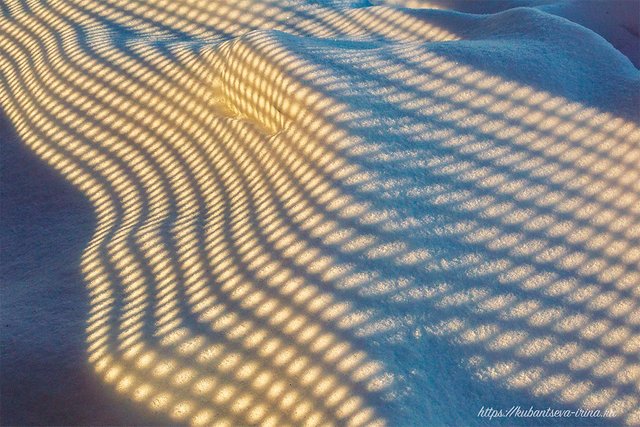 The picture was a little spoiled by deep tracks in the snowdrifts, but what is there, that is.
That winter morning pleased the clear sky and the bright hot sun. The colors in the shadows, even by eye, were blue, and the sunlight peered through the square holes in pale yellow.
But in the black and white version looks good, I think.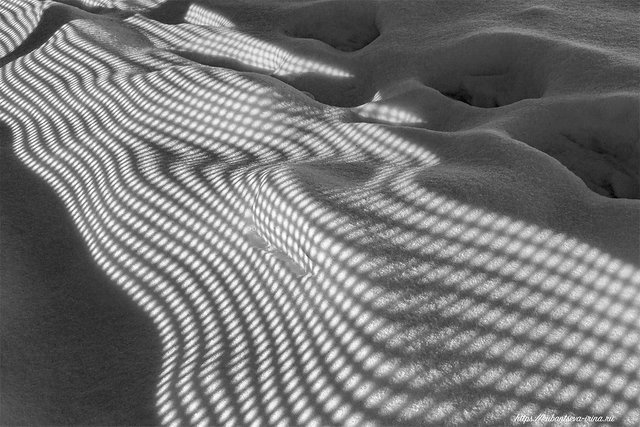 Пост на русском смотрите в моём авторском блоге.