These birds seem to like to walk and run around more than fly when staying in an area. They are quick on their feet and move around a lot. The Robins bob their head up when they pause to look around and it has an interesting look to it.
The chest on this bird has more texture to it than other Robins ive seen, but im pretty sure its still a Robin. Maybe this one just has more white in the orange plumage.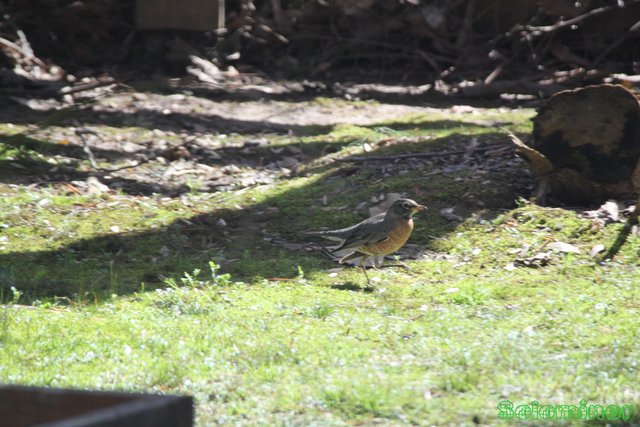 | Camera Model | Canon EOS Rebel T1i |
| --- | --- |
| Lens | Sigma Zoom 100-300mm |
| Filter | UV filter to protect lens |
| Aperture | f/5.6 |
| Shutter Speed | 1/320 sec |
| Film Speed | 500 |
| Spectrum | Visual Light |
| Wavelength | 380 through 700 nanometers |
| Location | Georgia USA. |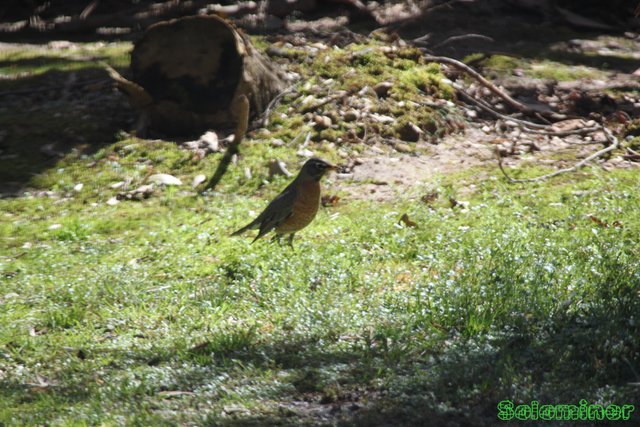 The Robin pauses and looks around the area for prospective food, it runs and pauses and then runs some more and pauses again. I hope it found something that day, though I did not see it find anything. I usually see them working together in teams so maybe this bird was not so lucky without its friends.
I find their beak to have interesting patterns in it. As if they were spotted, maybe this is another way to notice Robins. Its the subtle things with nature you must notice to differentiate them.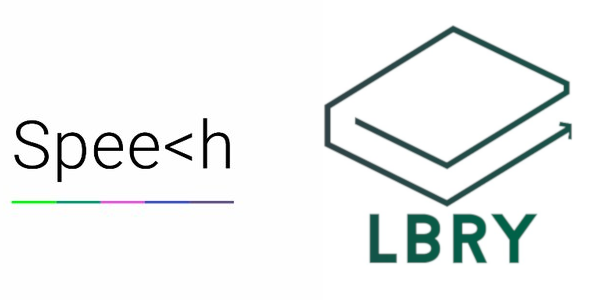 These images are being hosted by Spee.ch
An image hosting service on top of the LBRY protocol.
---
---
Rockin Steemians
#fridaysrock by @nat-expressions
#rockhound & @rockhounds by @bitfiend
#shadowphoto by @melinda010100
#GTWCA (Crypto Price Analysis) by @gandalfthewhite
---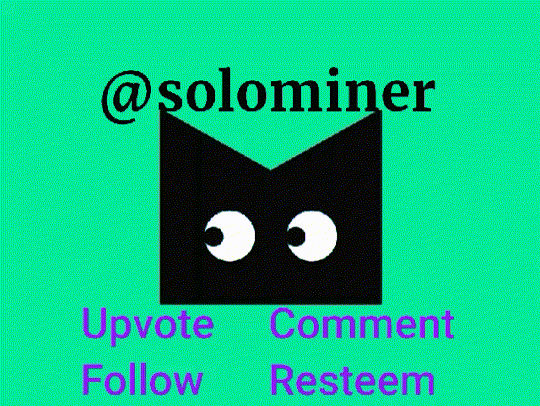 thanks @nevlu123 for the animation