My wife and I went to the Del Mar fair back in June with our cameras in hand and empty bellies. It was the first time we headed out with the purpose of taking photos at night. I can honestly say that I took more bad shots than good. Taking photos at night is very different than during the day. After filling our SD cards, we decided to try out the typical food you find at a fair.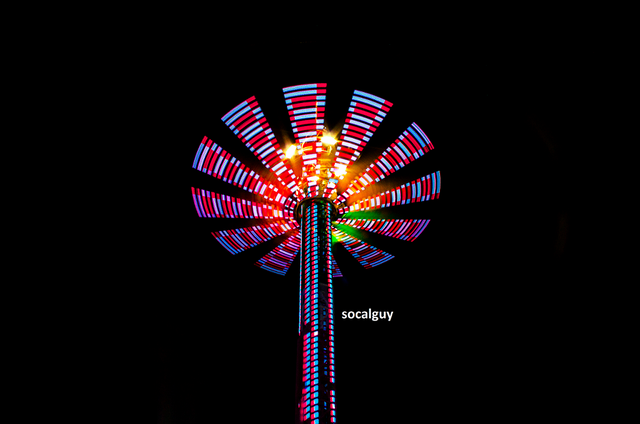 Photo Details: Canon T1i / ISO 200 / f8 / 3 second exposure / EF-s18-55mm / edited in lightroom 
I don't know what it is about food at the fair. It's oily, incredibly processed, and just unhealthy. But oh how it tastes soo good. But why does it taste so good? I've had corn dogs, Turkey legs, and kettle corn at other places. I assume it's cooked the same way. When I asked my wife, she said it's the ambiance of the fair that makes the food taste good.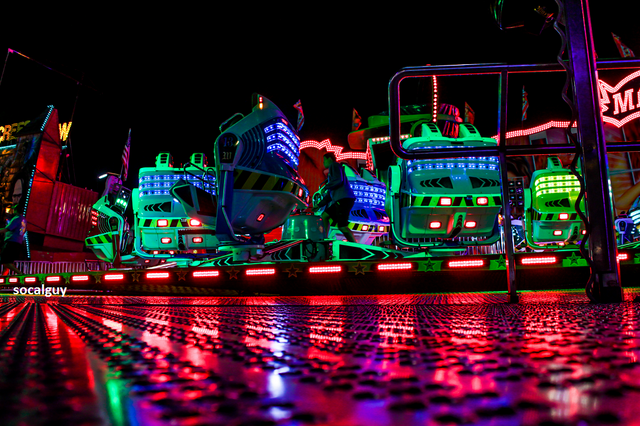 Photo Details: Canon T1i / ISO 400 / f5 / 1/50 sec / EF-s18-55mm / edit in lightroom
Like all things great, it came at a price. I couldn't sleep due to all the soda I drank and the food I ate. My wife warned me about eating too much. Like a typical husband, I didn't listen to her and paid the price. I had to stay up that night because of the heartburn. I didn't have any antacid on hand. So, I just had to deal with the discomfort and burps. It worked out in the end since I had to edit the photos anyways.  Thanks for checking out my post.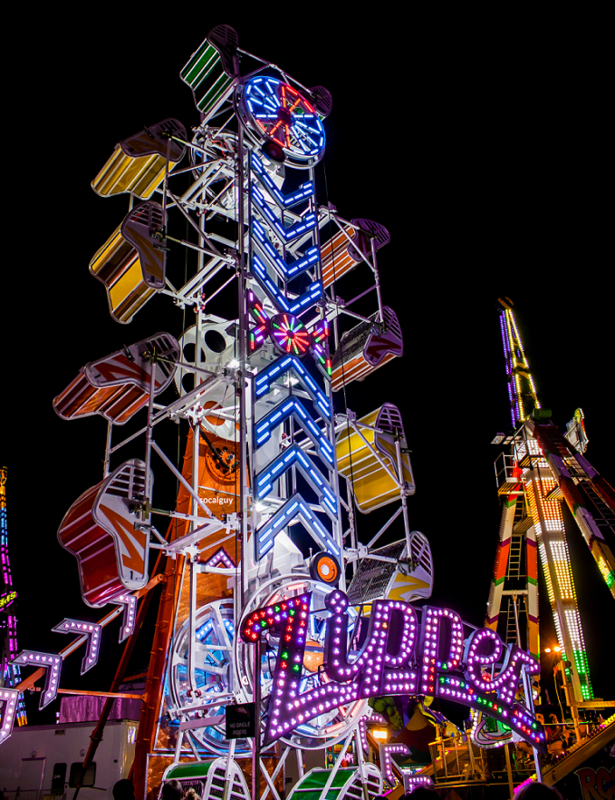 Photo Details: Canon T1i / ISO 400 / f4.5 / 1/80 sec / EF-s18-55mm / edit in lightroom