One hell of a Burger!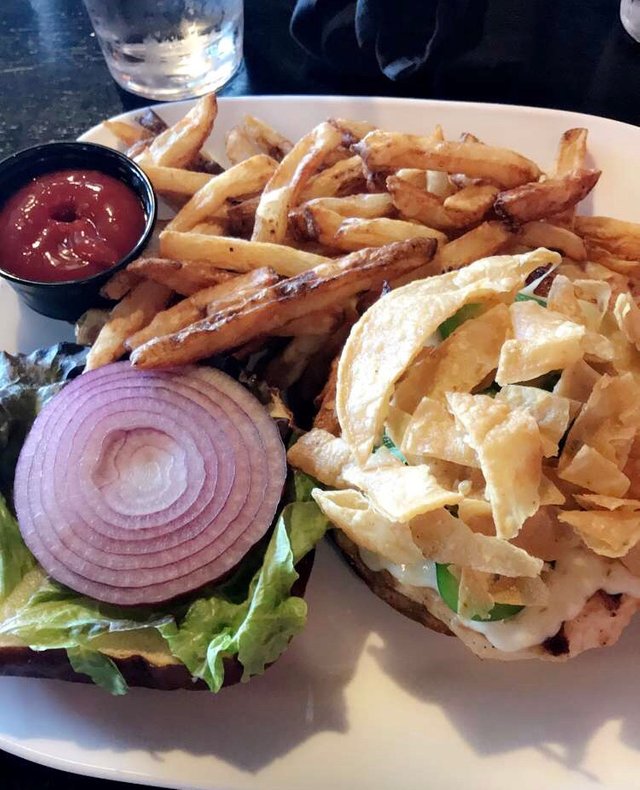 I know that it is practically impossible to even see the actual burger here, but the toppings are there I promise! Coworkers and I went out for a bite to eat today in the Chicago area and found this hardcore metal/rock place that seemed like it had great food.
Ya know the atmosphere wasn't my usual crowd, but I would go back in a heartbeat to have another one of these amazing burgers! The fries were good too...wish I could remember what all went on this but it included some form of secret sauce.
Posted using Partiko iOS