Here is a view of lake Keystone, just a half mile South of the homestead.
I was out at the homestead today, and took a few pictures of the North most leg of the lake. I drove a half mile South to the lake, and almost stayed, LOL!
Nice stand of willow trees, perfect camping spot!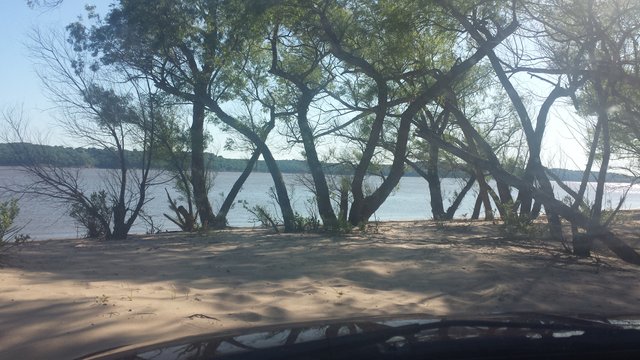 The sand was warm and soft, perfect place for a tent, because the sand would be comfortable for sleeping. The trees would be ideal for tying up a boat too!
Here is my new favorite fishing spot: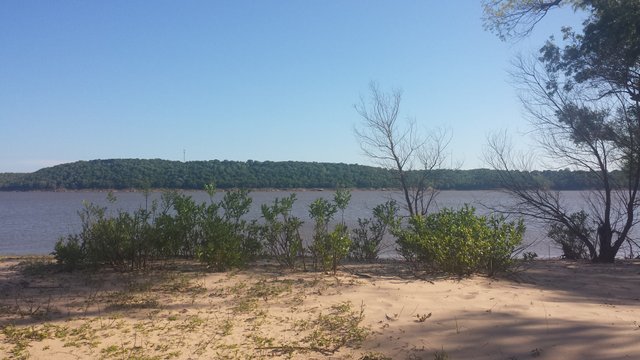 My chair will fit right in with these bushes! I could almost hear the fish calling me....
Here is a view downstream towards the dam: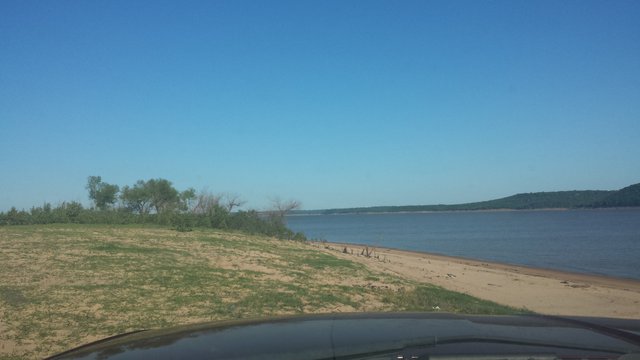 The dam is about 20 miles East, and is hydroelectric as well as flood control. Last year, these Willow trees were mostly underwater controlling a 100 year flood.
If we go upstream to the west, the lake goes another 25 miles. There should be enough water here to slake my fishing thirst, LOL!