Where Eagles Fly : The White River in the Badlands of South Dakota
This is the White River located in the Badlands of South Dakota.  A Missouri River tributary, the White River flows 580 miles (930 km) down through the U.S. states of Nebraska and South Dakota. 
You can see the eroded plateaus of the Badlands where the forces of wind and water have melted away the earth revealing a tangle of rivulets and sharply eroded buttes, pinnacles, and spires blended together with the largest undisturbed mixed grass prairie in the United States.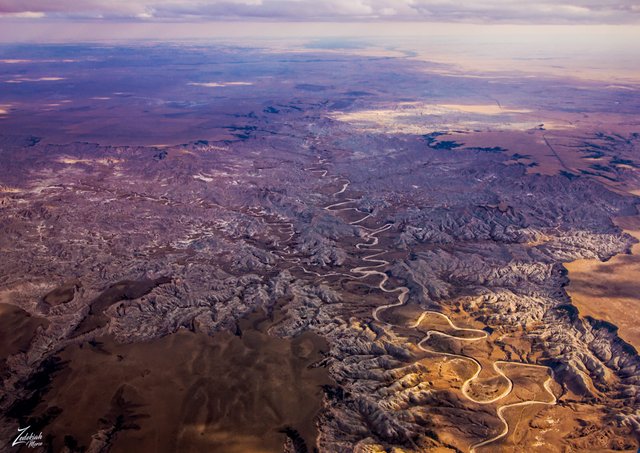 The name stems from the water's white-gray color, a function of eroded sand, clay, and volcanic ash carried by the river from its source near the Badlands. The White River headwaters are in northwestern Nebraska, in the Pine Ridge escarpment north of Harrison, at an elevation of 4,861 feet (1,482 m) above sea level. It flows southeast then northeast past Fort Robinson and north of Crawford and then crosses into southwestern South Dakota and flows north across the Pine Ridge Indian Reservation.  Turning northeast, it merges with the Wounded Knee Creek and flows between sections of the Badlands National Park where these images were taken. At the northern edge of the reservation, it flows east-northeast and southeast, forming the northern boundary of the reservation and the southern boundary of Buffalo Gap National Grassland.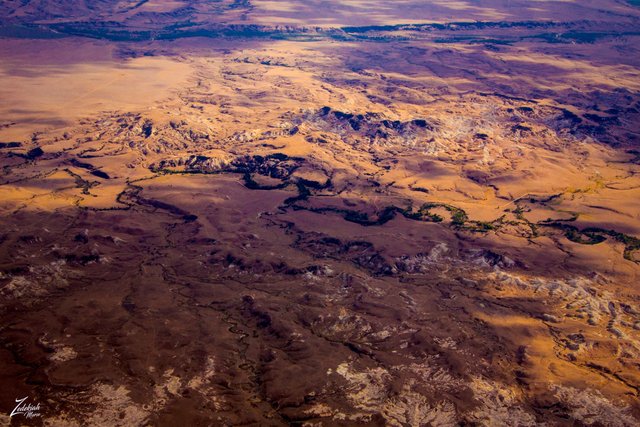 The river sometimes has no flow, due to the dry climate surrounding its badlands and prairie basin, though thunderstorms can cause brief intense flow. 
This is from my project "Where Eagles Fly".
About The Project
Where Eagles Fly - The American Wilderness Expedition is my personal mission to introduce people to these amazing locations that surround us. I am piloting a bush plane while exploring and filming throughout the remote back-country areas of North America to raise awareness of the 47% of the USA and 90% of Canada that remain unpopulated wilderness.
About The Author
My name is Zedekiah Morse and I'm a Bush Pilot, Photographer, Explorer and Filmmaker. I live in the Rocky Mountains and devote my time and resources to exploring as much of the world as I can by air. 
If you wish to watch a short film detailing how I do my work and this project, go here.
Thanks for your support and Yehaw!!