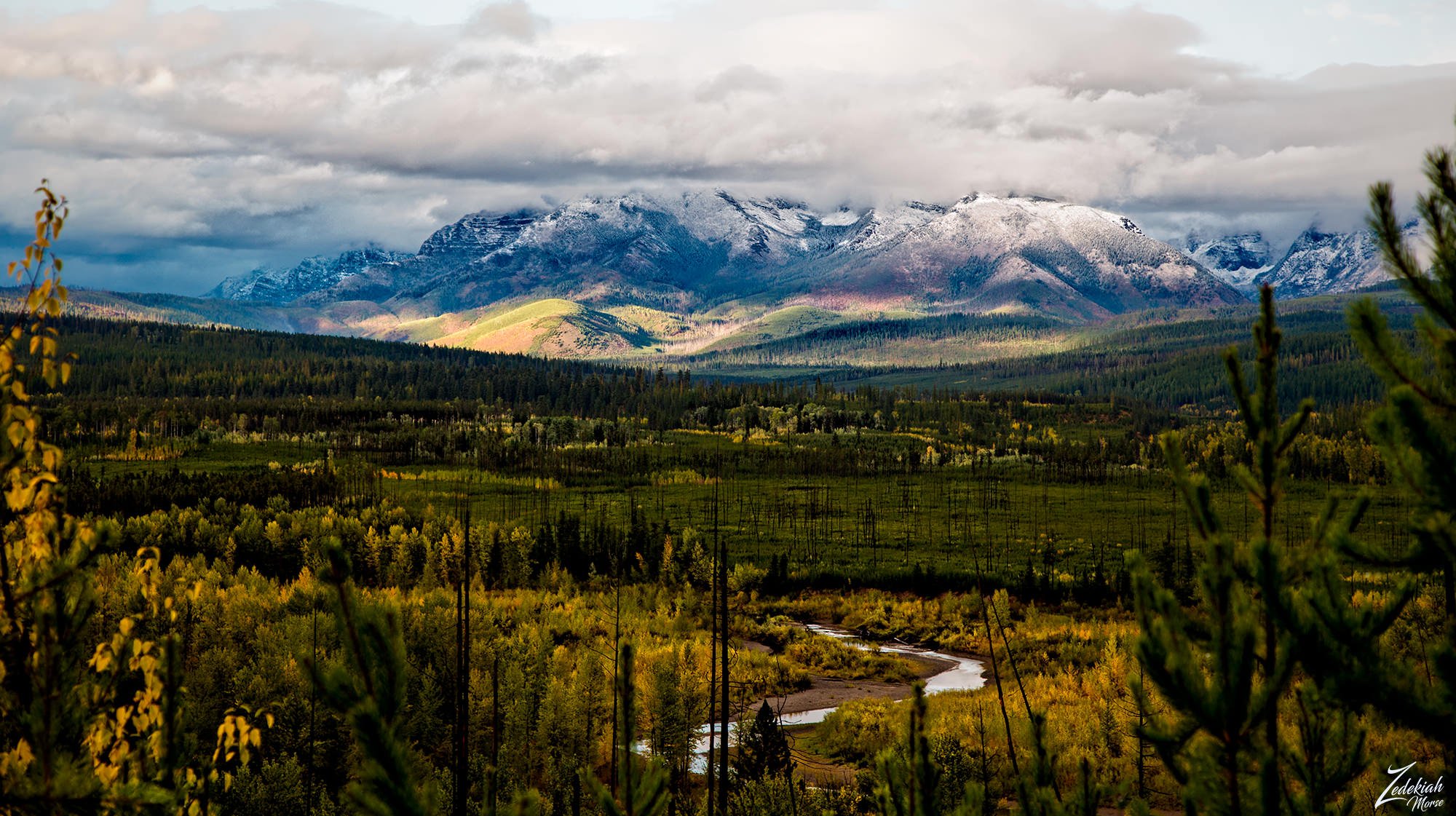 This beautiful mountain is called Dutch Ridge and in the foreground the Flathead River snakes through Sullivan Meadows on its way south towards Flathead Lake. This is located in the North Fork Valley on the western boundary of Glacier National Park just a few miles from the Canadian border in Montana.
To truly enjoy this picturesque scenery in a most unique way I have put together an ambient film experience which showcases the entire length of the North Fork Valley in one giant panoramic image which slowly passes by set to an epic ambient soundtrack. I hope you can take time out of your busy life to watch this beauty unfold and relax to the spectacle that is the Mountains of the Livingston Range in the Rocky Mountains of Montana. 
 This is from my project "Where Eagles Fly". Stay tuned as I am in production now, exploring and filing amazing new views of our remarkable planet! 
About The Project
Where Eagles Fly - The American Wilderness Expedition is my personal mission to introduce people to these amazing locations that surround us. I am piloting a bush plane while exploring and filming throughout the remote back-country areas of North America to raise awareness of the 47% of the USA and 90% of Canada that remain unpopulated wilderness.
About The Author
My name is Zedekiah Morse and I'm a Bush Pilot, Photographer, Explorer and Filmmaker. I live in the Rocky Mountains and devote my time and resources to exploring as much of the world as I can by air. If you wish to watch a short film detailing how I do my work and this project, go here.If you like what you see here upvote and resteemit so that others may experience these wondrous places.
And if you'd like these images to be part of your feed, follow me.
Thanks for your support and Yehaw!!