Zion in all of its magnificent hues of purple, magenta, umber, copper and vermilion, radiates a vibrant serenity in this image I lensed while flying above the southern end of Zion National Park.  This is an amazing landscape consists of mountains, canyons, buttes, mesas, monoliths, rivers, slot canyons, and natural arches. Carved out of stone over millions of years by the powerful forces of wind and water erosion combined with upheavals and land shift this was originally named by the explorer John Wesley Powell who surveyed the area in 1872.
It was he who proposed honoring the original inhabitants of the area by naming the main canyon "Mukuntuweap" which was what he believed the First Nations Southern Paiute tribes, who had lived in the region for centuries, called it. Their Paiute word "Mukuntuweap" is believed to mean "straight canyon" or "straight river".
However in 1909, then President William Howard Taft officially named the area "Mukuntuweap National Monument" which stayed as such until 1918, when Horace Albright, then acting director of the brand new National Park Service, enlarged the park and change the name to Zion National Monument, which was a name used by the Mormon settlers of the area.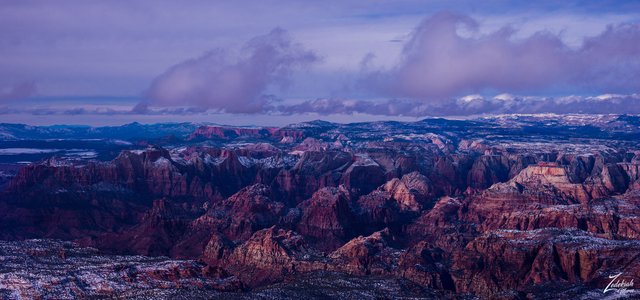 I love flying around the park and all its surrounding wilderness areas. To the west lays Pine Valley Mountain and to the east is Bryce Canyon National Park. Zion and all of this area is part of the Escalante Grand Staircase National Monument.  
This entire area is a magical place, more so especially when flying above it aircraft. I love capturing these amazing views and then turning them into fine art photographic reproductions. I feel these images provide a very unique "window into wilderness" when hanging on a wall or as an architectural installation. These images are very rare perspectives very few have ever seen.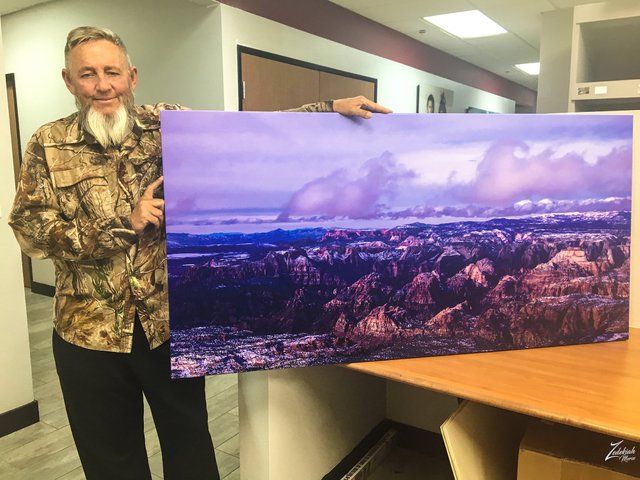 These are all from my project "Where Eagles Fly"
 About The Project 
Where Eagles Fly - The American Wilderness Expedition is my personal mission to introduce people to these amazing locations that surround us. I am piloting a bush plane while exploring and filming throughout the remote back-country areas of North America to raise awareness of the 47% of the USA and 90% of Canada that remain unpopulated wilderness. 
About The Author 
My name is Zedekiah Morse and I'm a Bush Pilot, Photographer, Explorerand Filmmaker. I live in the Rocky Mountains and devote my time and resources to exploring as much of the world as I can by air. 
If you wish to watch a short film detailing how I do my work and this project, go here. 
Thank you for your support and Yehaw!!